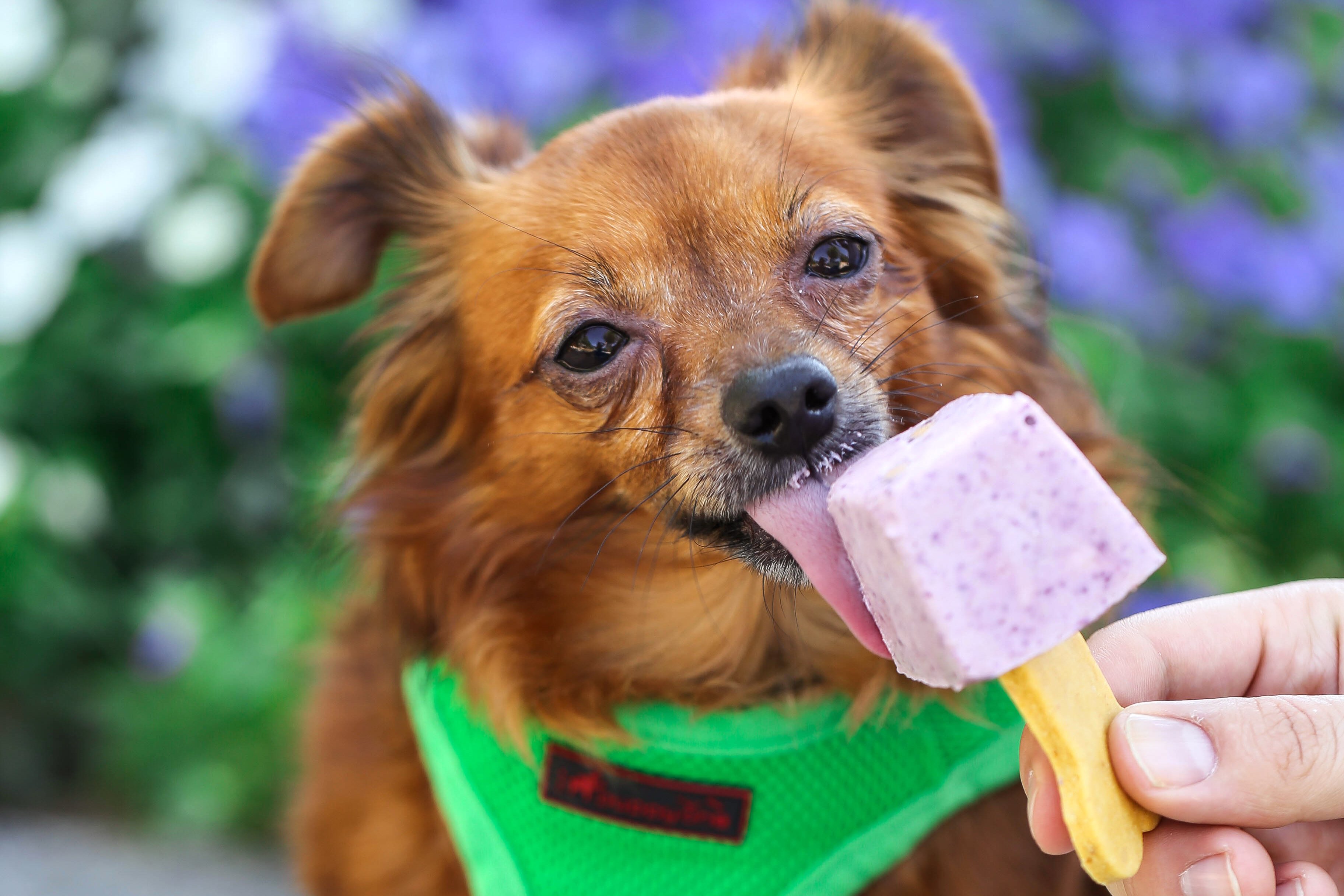 Treat Your Dog to a Gourmet Pupsicle at Klyde Warren Park
Because four-legged friends need treats, too.
In 2013 Ricardo and Karen De La Torre's black lab pointer, Neo, fell ill. His hair was falling out and he had scratched himself raw. Turns out it was an allergic reaction to his food. The couple took to their kitchen and whipped up a batch of all natural, gluten-free food for him and his sister Boo (a black lab spaniel). They started baking for family and friends' dogs, and everything was a hit, so they launched Boo & Neo's Gourmet Bakery.
Boo & Neo's Gourmet Bakery has added gourmet dog popsicles, rather, "pupsicles" to their repertoire this spring and is selling them out of a mobile freezer. They recently received a permit to operate their business on the corner of Woodall Rodgers and N Olive St., catty-corner from the Klyde Warren Park dog park. They're there every Saturday. "It took a while for us to get a permit," Ricardo explained, "The city didn't know how to categorize and inspect us since our product isn't for human consumption."
The pupsicles are made out of Greek yogurt and natural ingredients and come in flavors such as Akita Banana made with bananas and peanut butter, Blue Heeler Berry with blueberries and bananas, and Pug Colada with pineapples and coconut flakes. The pops cost $3 each or $10 for four.
The couple doesn't have a storefront, but their treats can be found online and at the Good Dog Karma kiosk across from the Starbucks on the second floor of the Galleria. They also occasionally sell the pops at Mutt's Canine Cantina. Keep an eye on their Facebook page for a full schedule (and adorable photos of dogs eating ice cream).