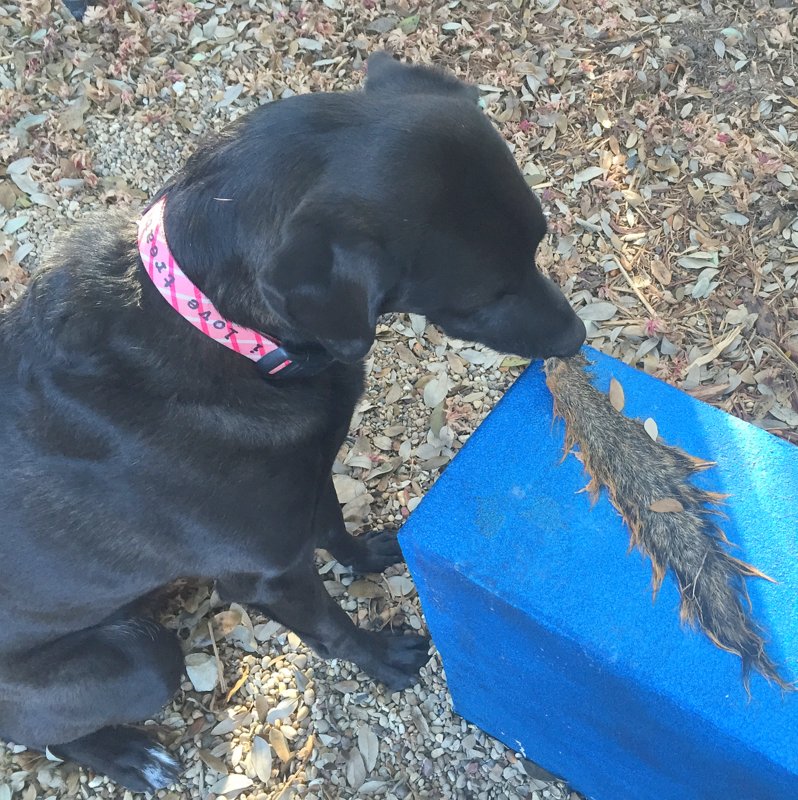 Somebody Help This Poor Girl: Dog-Friendly Restaurants and Bars in Dallas
Dallas has a growing number of dog parks. Do we have dog-friendly restaurants? Name them.
Dallas has a growing number of dog parks. White Rock Lake, the first official dog park in Dallas, in undergoing renovations and will soon debut (if they haven't already) a water launch. That's right: humans can't take a dip in the lake, but dogs can swim all day.
Catherine recently reported a story about Boo & Neo's Gourmet Bakery. They ares selling "pupsicles" out of a mobile freezer on the corner of Woodall Rodgers and N Olive St. in Klyde Warren Park. She posted a picture of her another-successful rescue dog, Lola. Cute, right?
My dog Sydney (Hi, Becky!), a lab-catahoula mix, wouldn't hit a lick at an all-natural, gluten-free bar of frozen bananas and peanut butter. She prefers free-range squirrels raised on Wild Birds Unlimited's Supreme Blend Bird Seed.
I realize this is a long read to get to the question at hand, but SideDish loves dogs and any time we get a chance to post pictures or stories about our hounds, we will do so.
Here's the real question:
I just moved here from New York, and I have two wire hair fox terriers. I saw the post about Klyde Warren Park so thank you for that. Do you have a list of dog-friendly restaurants? We like to take them with us whenever we can. Thanks.
Mutt's Cantina and Vagabond are my haunts. Yours?