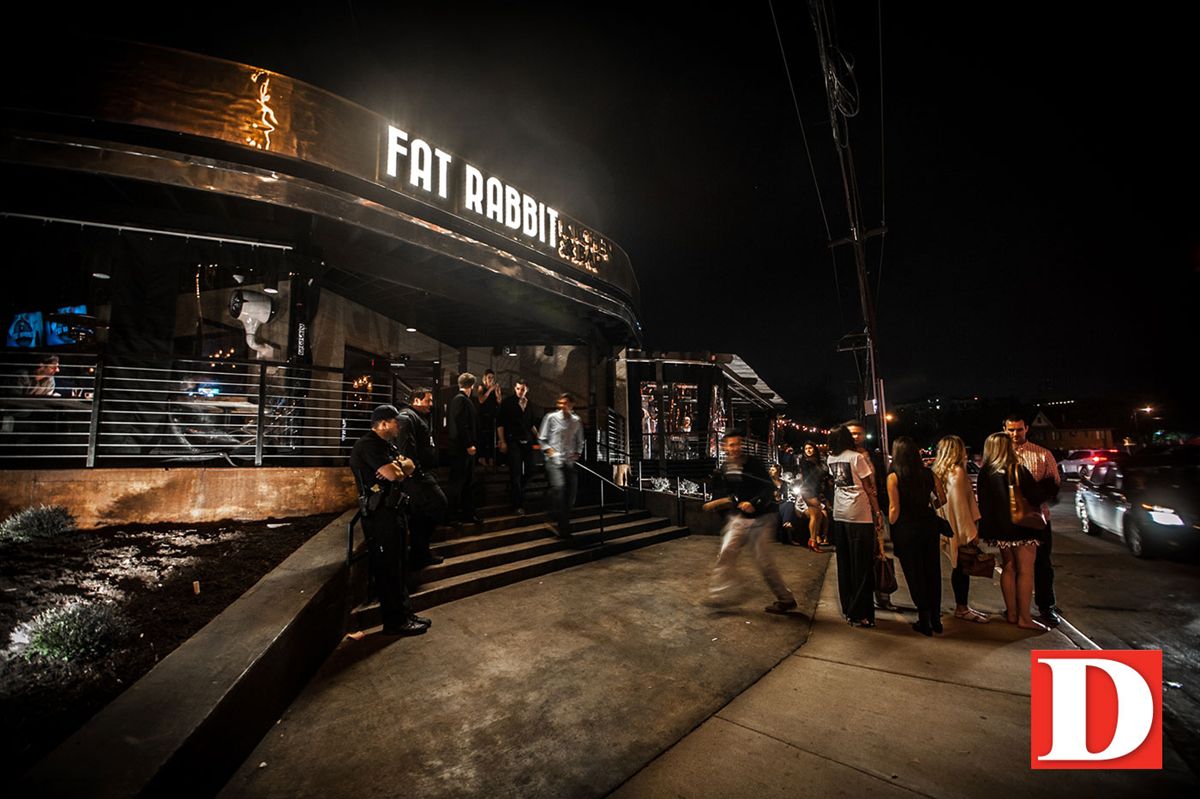 Pour Judgment: Fat Rabbit in Uptown
A look at the Uptown restaurant and bar.
Fat Rabbit opened in the old Sfuzzi space on McKinney Avenue earlier this year. The restaurant and bar offers brunch, lunch, and dinner menus that focus on bar food items such as cinnamon roll french toast, paninis loaded with cheese, and BBQ fries. I stopped in a couple of weeks ago during happy hour, grabbed a stool at the mostly-packed bar, and ordered a drink.
The atmosphere: The space is adorned in dark, wood-covered walls, chocolate brown upholstered bench seating, light fixtures made from Edison bulbs, and flatscreen TVs (they were playing top 40, country, and '80s music videos while I was there). An enormous, wrap-around bar breaks up the dining room. There's also seating out front on an enclosed patio.
What to drink: Beer is a safe bet. I ordered from the cocktail list, my bartender was knowledgable and offered recommendations based on what I like in a mixed drink. But while sipping my adequately crafted vieux carré, I watched as the other bartender on duty texted on her phone while she gulped a smoothie from a straw. I can only assume that she was a new hire, because between texts and slurps she thumbed through the menu, using it as a how-to guide while she hesitantly mixed cocktails.
What to wear: The happy hour crowd was a mix of business casual men and women who just got off work, and denim-clad Uptown residents.
The service: My bartender was attentive. She zipped around the bar, mixed cocktails, and made smalltalk with customers, all without missing a beat. I obviously can't speak for the people who were served by the other, texting bartender.
The verdict: An adequate neighborhood hangout in Uptown. And from what I've heard the bar packs up on the weekends, making it a go-to party destination.