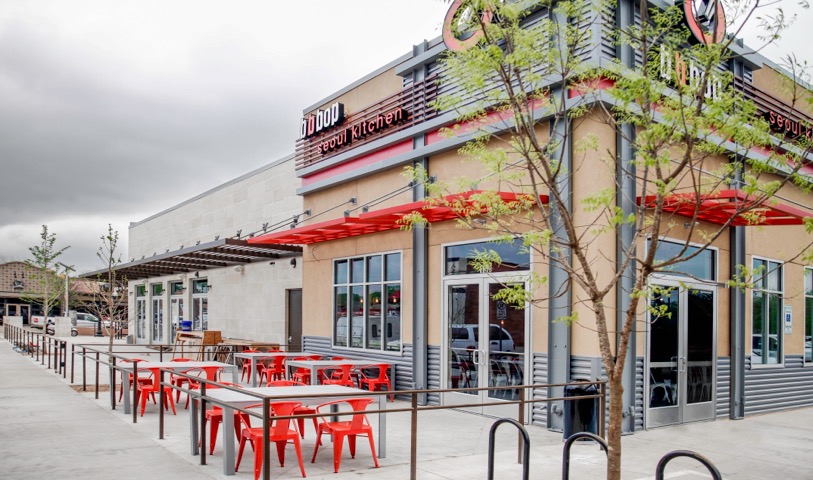 bbbop Seoul Kitchen to Open Next Monday on Lowest Greenville
The fast-casual restaurant will plate of Korean comfort food.
Lower Greenville Korean restaurant, bbbop Seoul Kitchen, is slated to open next Monday, April 20. According to the press release:
"Brother and sister co-owners Steve Shin and Sandra Bussey were raised in the Dallas area by Korean parents. They grew up eating Korean food but it wasn't until they took their first trip to Korea in 2001, that they started to grasp how few options of this type of food were made available in the states. Shin says, 'It wasn't until we actually visited Korea that we realized how diverse, complicated, and amazing the food can be. We wanted to bring the cuisine to the mainstream diner in Dallas and make it more accessible and affordable but not deviate from quality of ingredients or customer service.' Bbbop is Korean comfort food with a modern twist – a Korean-American eating experience. Shin continues, 'With Sandra and Greg's culinary vision help, the recipes have evolved tremendously throughout even just the past several months. The design of the new restaurant is also representative of the direction we are going in – more comfortable interior and more design-focused than the other store. We have a new website, new menu, new look and new location that we are very proud to open.'"
The original bbbop Seoul Kitchen opened in Carrollton in 2008, that location has since closed and re-opened on upper Greenville. There are plans to open a third location in the Bishop Arts District.
bbbop Seoul Kitchen is located at 2023 Greenville Avenue, Suite 130 and will be open Monday through Thursday from 11 a.m. until 10 p.m., Friday and Saturday from 11 a.m. until midnight, and Sunday from 11 a.m. until 6 p.m.
Keep an eye on SideDish for more information and a peek inside.