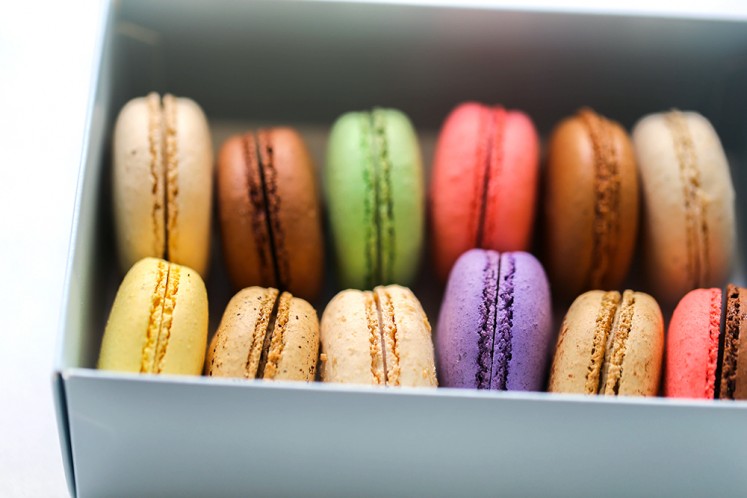 Where to Celebrate National Macaron Day in Dallas
This dainty French cookie has quickly become a household name.
Friday, March 20 is National Macaron Day, and these local bakeries are celebrating with a day of specials and new approaches to the colorful, sandwich-like treat.
Bolsa Mercado
Big things are happening at Bolsa. Joe The Baker's new eight-inch macarons will be on display. He says to expect decorative cookies with charming accents and enticing flavors
Bisous Bisous Patisserie
This West Village French-style bakery has a new "Mystery-Macaron" on its menu (filled with tarts, éclairs, croissants, cruffins, and cakes). Come in for a complimentary Mystery-Macaron to honor the special day. Think you know the flavor? Take a guess for a chance to win a half dozen of Chef Andrea Meyer's signature French cookies.
Chocolate Secrets
Sharing is caring. Chocolate Secrets gives you to opportunity to treat someone by offering a buy one, get one free special all day. That means one for yourself and someone else or two for you. We're not judging. Their ambitious offerings range from mojito and raspberry vodka to popcorn.
Haute Sweets Patisserie
Newly opened Haute Sweets is offering a complimentary specialty macaron for every dozen purchased. How special? Chef Tida Pichakron will be crafting an open face raspberry macaron. She says it's something just a little different, but fun at the same time. It looks as good as it sounds, see here.
Joy Macarons
Known for their unique flavors such as violet and black currant, Joy Macarons will now debut its macaron ice cream sandwiches. The confection will come in a variety of flavors with sprinkles. In the spirit of the cause, a portion of their proceeds will be donated to Cafe Momentum. Their mission is to live up to their name each day by bringing joy to customers.
Tart Bakery
Stop by between 11 a.m. until 3 p.m. to get your hands on a complimentary macaron. The delectable flavors include pistachio, salted caramel, and passion fruit but the complimentary macaron will be a surprise flavor.
The Hospitality Sweet
Come in for lunch and leave with a complimentary macaron (regularly priced at $1.75).
Here are more places you may want to check out for the holiday: Rush Patisserie, Layered Bake Shop, Crème de la Cookie, and Mercat Bistro.
Feel free to share where you'll be celebrating in the comments below.