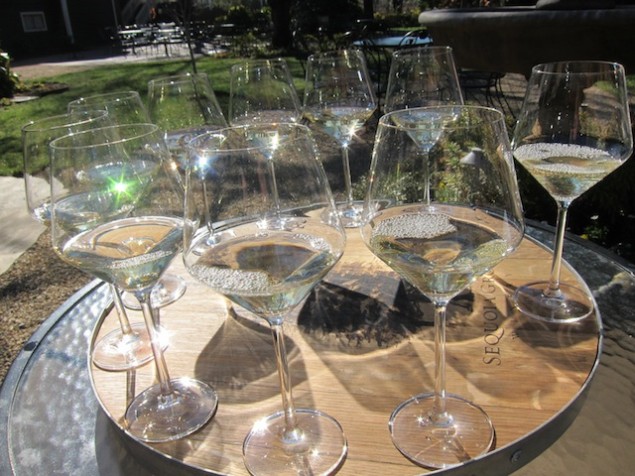 This is National Women's History Month so we're celebrating women of the vine, their stellar wines, and tenacious spirit. Here are a few special wines made by dynamic women all over the world. A few samples were sent for editorial consideration.
When Jackson Family Wines moved into Willamette Valley a few years ago, buying land and planting vineyards, I heard a lot of skepticism. Many believed the large production company would come in and change the standards of quality that so many wineries in the area have worked so hard to maintain. Happily, they did something very right shortly after arriving in the valley, they hired Eugenia Keegan as GM and Winemaker for their prized acquisition, Gran Moraine. Dynamic, determined and delightful, Eugenia has become one of my favorite people. A Californian by birth, growing up in a vintner family, and working in some of the best Pinot Noir growing regions in the world, including Napa, Sonoma, Burgundy, Willamette and is owner of Keegan Cellars in the Russian River Valley and now in the Roussillon, France. Dedicated to her craft, she joined Gran Moraine shortly after Jackson Family purchased the Carlton-Yamhill property in 2014 with the goal to help the family define their style, setting a clear path for producing top notch wine in Willamette. Their cool-climate estate vineyards make this a challenge for Eugenia, as finicky grapes that need time to ripen run a constant risk of giving way to the elements of nature, like rain and frost, each ever present at harvest. These cool temperatures, however, can work in the fruits favor however, by keeping acidity present and flavors preserved, ensuring the end result will be a wine that will taste delicious both in its youth as well as over time. The Gran Moraine Estate Reserve Pinot Noir ($65) comes from a vineyard right around the winery that benefits from a touch more sunlight than their Yamhill-Carlton Estate vineyard, making it more fruit forward than the later, filled with juicy cherry, ripe berry, woody herbs and spice, a great wine for a New World palate. Gran Moraine Yamhill-Carlton Pinot Noir ($45) has much more of an Old World style, with earthiness, mushroom and truffle notes, freshness of purple flowers, a touch of minerality. Both special wines displaying their sense of place, created by skilled hands. Both available via their website.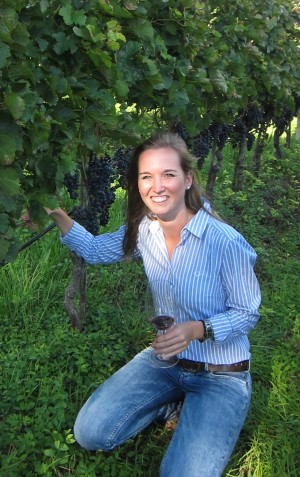 Originally an architect by trade, Elena Walch met her husband, Werner Walch of the prestigious Wilhelm Walch winery, when he hired her to restore the family's 17th Century Renaissance castle, Castel Ringberg, in Alto Adige in the early 1980's. As they fell in love, she also fell in love with wine, eventually deciding to leave her work as an architect and get into the wine business. Instead of entering into her husband's business, she did it on her own. Though, of course, she received great support from her husband, but with her own vision and determination created her Elena Walch Winery. Though an outsider and new to the industry, she gained the trust of her vineyard workers, bringing them on board with her vision for what the winery could be, while imparting her deep passion and ideas within them. Taking the time to develop her style, while ensuring her wine was of the highest quality, led her to release her first vintage in 1988. Since that time the winery has become one of the most respected  in the region, producing aromatic whites and balanced reds. Her Gewürztraminer, Pinot Bianco and Pinot Grigio are mineral driven, high acid wines with layer upon layer of floral, melon, tropical fruit and citrus notes melding with crushed stone and herbal characteristics, clearly telling the story of their high elevation soils. Today both of Elena's daughters are a part of their mother's business, each joining the winery after studying abroad, continuing the prominence of strong women in the industry.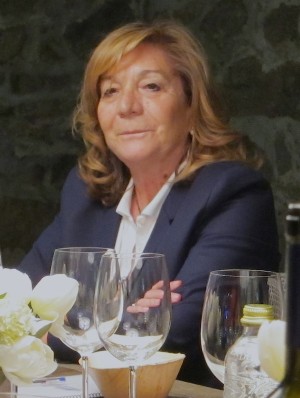 One wine region that has always celebrated the women in winemaking is Rias Baixas, Spain. The seafaring community of Galicia thrives thanks to the men of the region heading out to sea while the women stay home, managing the family. More often than not, this includes a few vines planted in pergola trellising, with vegetables planted underneath. With harvest being no different than any other time of year, women are responsible for picking their grapes and either making their wine in basements in the family home for personal consumption, or taking the wine to one of the local cooperatives. Out of this came more and more women stepping up to lead the way as winemakers in the area. One of the best, Pazo de Senorans started as the dream of husband and wife team Marisol Bueno and Javier Mareque. In the early days of the region, after it was established as a D.O. with Albarino as the key variety, Marisol was the founding president of the Consejo Regulador of Rias Baixas, dedicated to promoting the Albarino variety throughout the world. Aromatic Pazo Senorans Albarino is filled with white flowers, lemon and lime zest, orchard and stone fruit, a lively representation of the region. $24 at Pogo's.
Amy Aiken is a self made woman, and winemaker. Though she is the wife of respected Napa Valley winemaker, Joel Aiken, formerly with Rutherord's BV Winery and winemaker for Aiken Wines, Amy is the heart and soul of her incredible Meander Wines. The UC Davis Master's Degree recipient, with an emphasis on plant research, got her start in Napa Valley working at Joseph Phelps, giving her a keen understanding of the Cabernet grape and a passion for quality wine. After a few other stops along her way she decided, in 2000, it was time she start producing her own wine from fruit she chose. Meander was born, today producing about 300 cases of Cabernet from specifically selected vineyards in St. Helena and Rutherford. I love this wine that blends these two AVAs with seamless integration of earthy, dusty, tobacco filled Rutherford fruit with supple red fruit, spice and espresso notes of St. Helena. A beautiful wine showcasing the strength and determination of this fantastic lady. $75, available via her website.
Great winemaking genes often run in the family, with generation after generation following in the footsteps of those before them. This is the case with Hélène Sellian and the loving mentorship she received from her father, world-renowned winemaker Pierre Seillan, winemaker for Verite in Sonoma and Lassegue in Bordeaux. Growing up both in her family's Bordeaux estate in St. Emilion, France and in the vineyards of Sonoma, wine was always a part of her life. After receiving her degree in Viticulture and Oenology from the Institut Rural de Vayres in Bordeaux, and working as the assistant winemaker to Pierre in Bordeaux, while helping manage the family estate, Hélène decided to marry her passion for both regions in her first solo winemaking presentation, Cenyth. A Bordeaux style blend from Sonoma vineyards in Alexander Valley, Bennett Valley and Chalk Hill,  aged for around 1 year in partially new French oak, the robust, full bodied wine has elegance, with a delicate touch highlighting a balance to the richness. A beautiful wine, and an impressive one for Hélène's first creation, receiving a score of 93 points from Parker. $60, available via the Cenyth website.
Katleen Inman exudes entrepreneurial energy, embodying everything you would want a winemaker to be, while also being a truly lovely person, and woman. Driven and dedicated, determined to create stellar Pinot Noir wines in her Inman Family Wines Russian River estate. While also celebrating her softer side, creating her stellar Endless Crush Rose for her husband on their anniversary. But more than being a smart businesswoman and skilled winemaker, her true drive comes from her love of the land, with every aspect of her business, from farming and winemaking to the sustainable tasting room, inspired by her passion for Pinot Noir. One of her latest releases, Whole Buncha Love Pinot Noir, is a love letter to the variety and the process of using whole cluster fermentation and wild native yeasts to produce the robust wine filled with baking spice, cola, dried blackberry and cherry fruit and earth. $45 available via her website.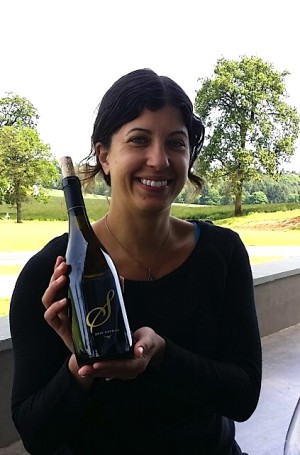 One of my favorite people in the world of wine is Melissa Burr, winemaker for Stoller Family Estate in Willamette Valley, both for her dedication to producing environmentally friendly Pinot Noir and Chardonnay wines at their Dundee Hills estate, but also for her dedicated passion, tasted in every glass of wine produced. Raised in Willamette and educated at OSU, Melissa joined the team at Stoller in 2003 after working at several wineries throughout the valley. Over the years she has seen the region change as new faces arrive, new technologies are introduced and new boundaries are pushed, keeping the creativity and passion for high quality winemaking alive. Her main goal is to show the unique characteristics of their volcanic, Jory soils in Dundee, producing elegant, balanced wines. Her touch also keeps the wines delicate, even when displaying the most robust of flavors. Stoller wines are available at Spec's and Pogo's.
Winemaker Christine Barbe met Brenda and Clay Cockrell in 2006, shortly before the couple launched their Coquerel Winery in Napa Valley. The Bordeaux born and trained winemaker, and producer/owner of Toquade, did not start out with a focus on wine during her schooling, instead she earned her PhD at the University of Bordeaux in research, then changed her focus to oenology after tasting some of the finest wines of St. Emilion and Margaux, showing particular interest in the high quality white Bordeaux wines of the region. Finding her path to Napa, with the help of a program offered by Gallo, Barbe looked to find a path that would allow her to make high quality white wines like she had in Bordeaux in Napa. When she met the Cockerels there was an instant connection, realizing their winemaking goals and Christine's wine philosophy married hand in hand. They started Coquerel Family Wines producing just 200 cases of their Coquerel Terroir Sauvignon Blanc, an oak aged on the fine lees Sauvignon Blanc with texture, richness and depth, exactly as she and the Cockerells hoped for. Now, almost 10 years later, Coquerel wines producs two different Sauvignon Blanc wines, adding a stainless steel version to their barrel aged, as well as Chardonnay, Verdelho and a group of Bordeaux style reds, each with style, character and great taste, just as this duo set out to create. Coquerel Wines are available at Sigel's.
Mid-west American born Liz Roskam moved to Bordeaux to attend school, enrolling in the viticulture and enology program at the University of Bordeaux in 2002. In 2005 she became the first American woman to receive the French Diplôme National d'Oenologue, and shortly thereafter took over the Château La Lauzette vineyard in the the Haut Médoc, Bordeaux, determined to change the all too familiar stereotype that Bordeaux wineries are run by men, and produce elegant and refined, yet approachable Bordeaux from the region highlighting the elegance of the fruit and flavors of the land. Since she and her husband, co-owner Frans, have achieved Cru Bourgeois du Médoc status, a premium classification noting the quality of their elegant, refined wines.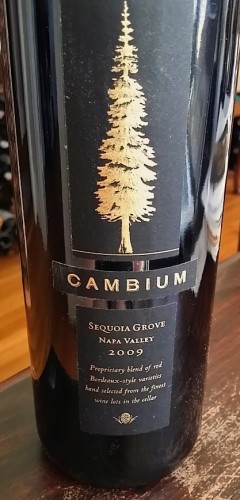 At the young age of 24 Molly Hill was enticed by Michael Trujilo to join him in Napa Valley as Assistant Winemaker for Sequoia Grove in Rutherford. A savvy winemaker himself, Trujilo was aware of the skills this young woman could bring the property, even though she was still young. However the UC Davis grad had already completed several vintages in Napa Valley, working at Beringer and Domaine Carneros on their still wines, both while still in school, and then on to Sea Smoke Cellars in Santa Rita Hills and Viña Isidro in Chile. Since joining Sequoia Grove the family owned winery has continued to see success for their elegant and very balanced Napa Valley Cabernet Sauvignon ($35), while introducing new single vineyard and premium wines, like their limited edition Cambium Bordeaux style Cabernet blend ($125) from their Rutherford estate vineyard and the Tonella Estate Vineyard. Both wines display the earthy, dusty, refined richness, capturing the beauty of Rutherford. In 2008 Molly was promoted to winemaker, stepping into the lead role, overseeing all winemaking and production operations of the winery. Both wines are available via their website, or the Cabernet is available at Total Wines and More.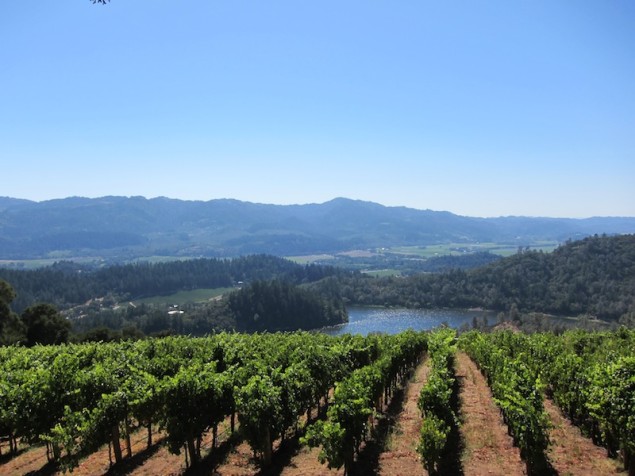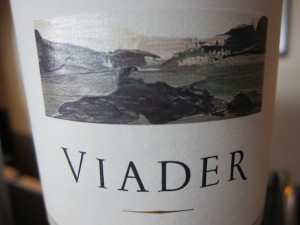 Some of the finest wine women in Napa Valley figured out early that high up on Howell Mountain was the ideal place to settle down, interesting as Howell Mountain is supposed to be a place that grows very masculine fruit. Robin Lail, celebrating 20 years of her Lail Vineyards, will welcome you into her home for a tasting around her kitchen table of her stellar J. Daniels Cuvee ($200) and lush, lively and fragrant Georgia Sauvignon Blanc ($120.) However, don't try to book when Stanford is playing at home, the Lail's will be at the game following their favorite team. Argentina born, French raised, Delia Viader fell in love with the terrain of Howell Mountain, determined to build terraced vineyards into the steep mountainside to create her Bordeaux style Viader Wine ($150,) with a heavy emphasis on Cabernet Franc. Now almost 30 years old, Viader wines are some of the most respected in Napa Valley, especially her floral, spice and cherry filled single variety Cabernet Franc. In 1990 Betty O'Shaughnessy started out in Oakville with a small vineyard and home site on the valley floor, but quickly moved to acquire mountain vineyards on both Mount Veeder and Howell Mountain. Her expressive O'Shaughnessy Howell Mountain Cabernet Sauvignon ($80) captures every element of her wine loving spirit, with aromas of ripe black fruit and spice leaping from the glass, yet maintaining a refined and elegant style from first sip to the very last drop. Each wine is available through the winery websites.
Beth Liston got her start in wine as many with a dream of wine country do, working in a tasting room, then working in Austin selling wine, before attending school to become a winemaker. Her Dark Horse wine, a part of the Gallo family of wines, defines her goal to create bold, approachable, varietally correct wines without a high price tag, each around $10-$15. These are easy, everyday wines with a fruit forward approach and easy style, meeting Liston's hopes and expectations. The affordable Cabernet Sauvignon, Chardonnay and Big Red Blend are available at Albertson's stores.
No "women in wine" story would be complete without the incomparable Heidi Barrett. Of all the beloved winemakers of Napa Valley, through all the years of quality wines produced in the region, Heidi easily ranks amongst the most respected and sought after. Heidi Barrett grew up in the Napa Valley, in a winemaking family, with a father who appreciated the science of winemaking, as much as the art, along with an artistic mother, both influencing the romantic side of wine. Graduating from UC Davis, and starting early, she became winemaker at Buehler Vineyards at the age of 25. After taking the winery from 6,000 case production to 20,000 cases, while improving their overall quality, she set out to see what she could do on her own. In 1988 she left to become an independent winemaker, specializing in small production, premium wineries focusing on high quality Cabernet Sauvignon. She was winemaker at Dalla Valle Vineyards from 1988 – 1996 making their perfect score "Maya" with both the 1992 and 1993 vintages, started working with Screaming Eagle, making their perfect 100 score wines in 1992 and 1997, and spent time at the prestigious Grace Family, Vineyard 29, David Arthur, Barbour Vineyards, and Showket wineries before starting her own La Sirena Winery and Barrett and Barrett Winery, working with her husband, Bo Barrett of Chateau Montelena. I was gifted a bottle of her 2003 Snowket Vineyards Cabernet recently from the Oakville AVA in Napa. Though 10 years old, this robust cab could easily have been aged another 8-10 years, displaying everything that Barrett has dedicated her life to creating. Bold and robust, yet elegant and restrained, nuanced with layers of black fruit, leather, tobacco and dark chocolate. Barrett's La Sirena Syrah has been one of my favorites since she began producing it in the late 1990's, with smoky, spicy, berry and earth notes with a Rhone style, highlighting the beauty of the fruit. La Sirena Syrah is available at Goody-Goody stores for $60.
Get the SideDish Newsletter
Dallas' hottest dining news, recipes, and reviews served up fresh to your inbox each week.