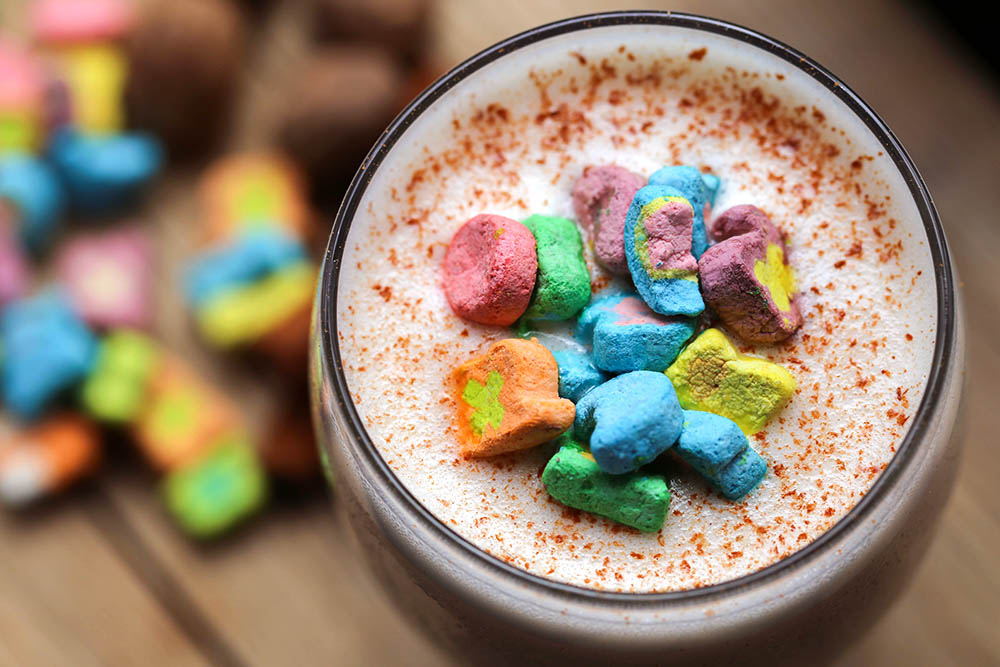 This Cereal Milk Punch at Parliament Charms
It's magically delicious.
The bartenders at Parliament are pouring something sweet for St. Patrick's Day. The childhood-inspired cocktail is a mix of Jameson Irish Whiskey, cereal milk, vanilla, Demerara sugar, freshly grated cinnamon and nutmeg, and of course, Lucky Charms marshmallows.
"I have to separate the marshmallows from the cereal by hand," bartender Stephen Halpin explained to me, "…one box takes about 30 minutes," You can buy the marshmallows online, but to make the milk Halpin only soaks the cereal, "I don't soak the marshmallows with it, because I don't want it to get too sweet." The end result is creamy and delicious. It tastes like a whiskey-laced milkshake.
Cereal milk has been trending for years on the east coast — with the most popular spot probably being Momofuku Milk Bar — but this is the first I've seen a cereal milk cocktail on a menu here in Dallas. And as a fan of sugary, sweet dairy, I have to say that I'm excited to see how the trend will develop.
Eddie "Lucky" Campbell and his team will debut their Lucky Charms Cereal Milk Punch tonight. It's part of the bar's new Irish whiskey cocktail menu, which will be available in full in a couple of weeks.