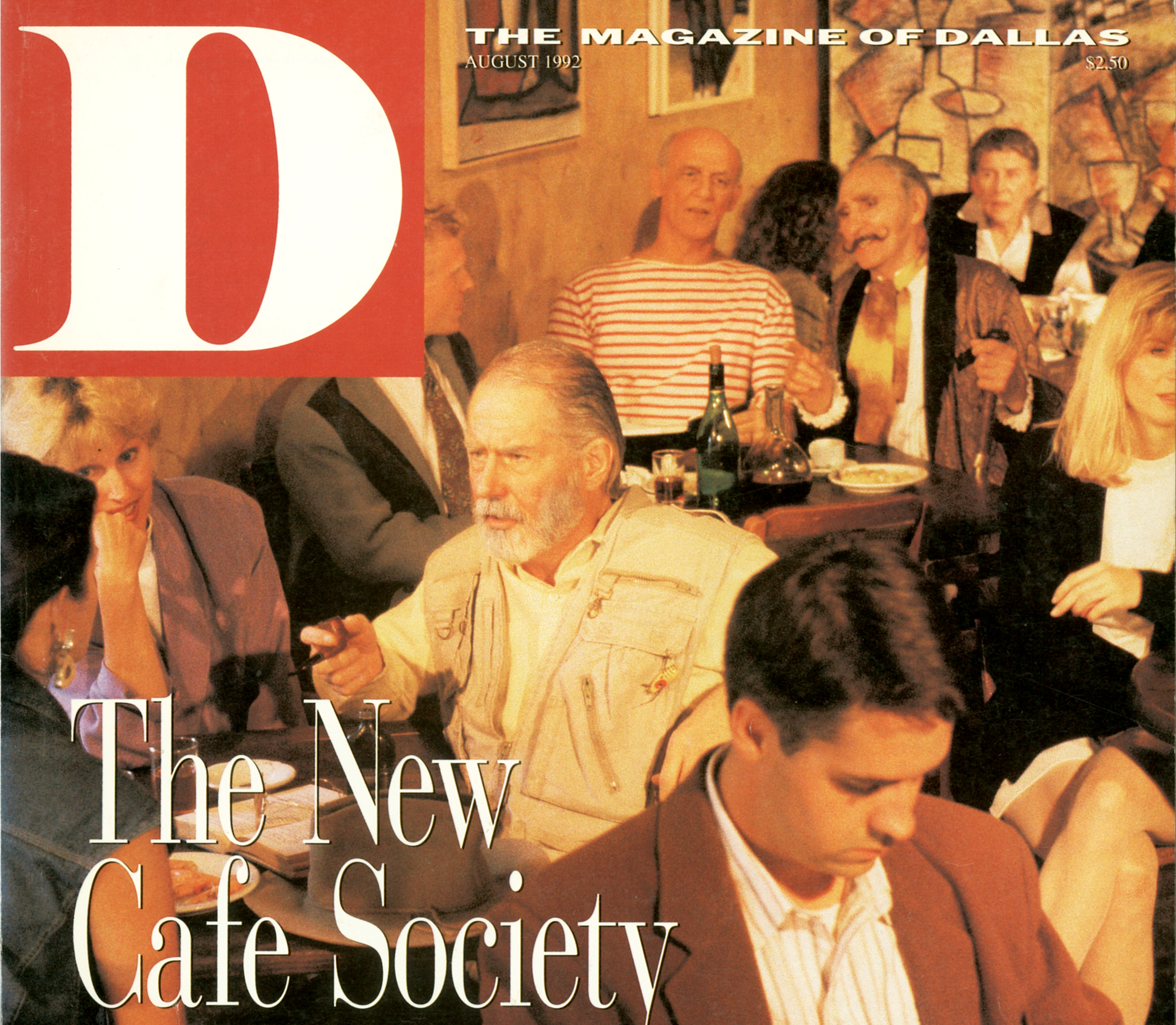 Flashback Friday: The New Café Society
Take a step back in Dallas dining history.
The August 1992 issue of D Magazine serves as a handbook to eating around Dallas. There's a section on "The Italian Revolution," a Tex-Mex lovers guide, and several pages devoted to Dallas' booming café society.
I pulled the section revolving around cafés for this week's Flashback Friday. In the piece, writer Betty Cook compares food to fashion, "changing as often as skirt lengths and hairstyle." Some of the restaurants mention include Café Madrid, Dream Café, La Madeleine, and Café Brazil.
Click the images below to enlarge, and take a step back in Dallas dining history.