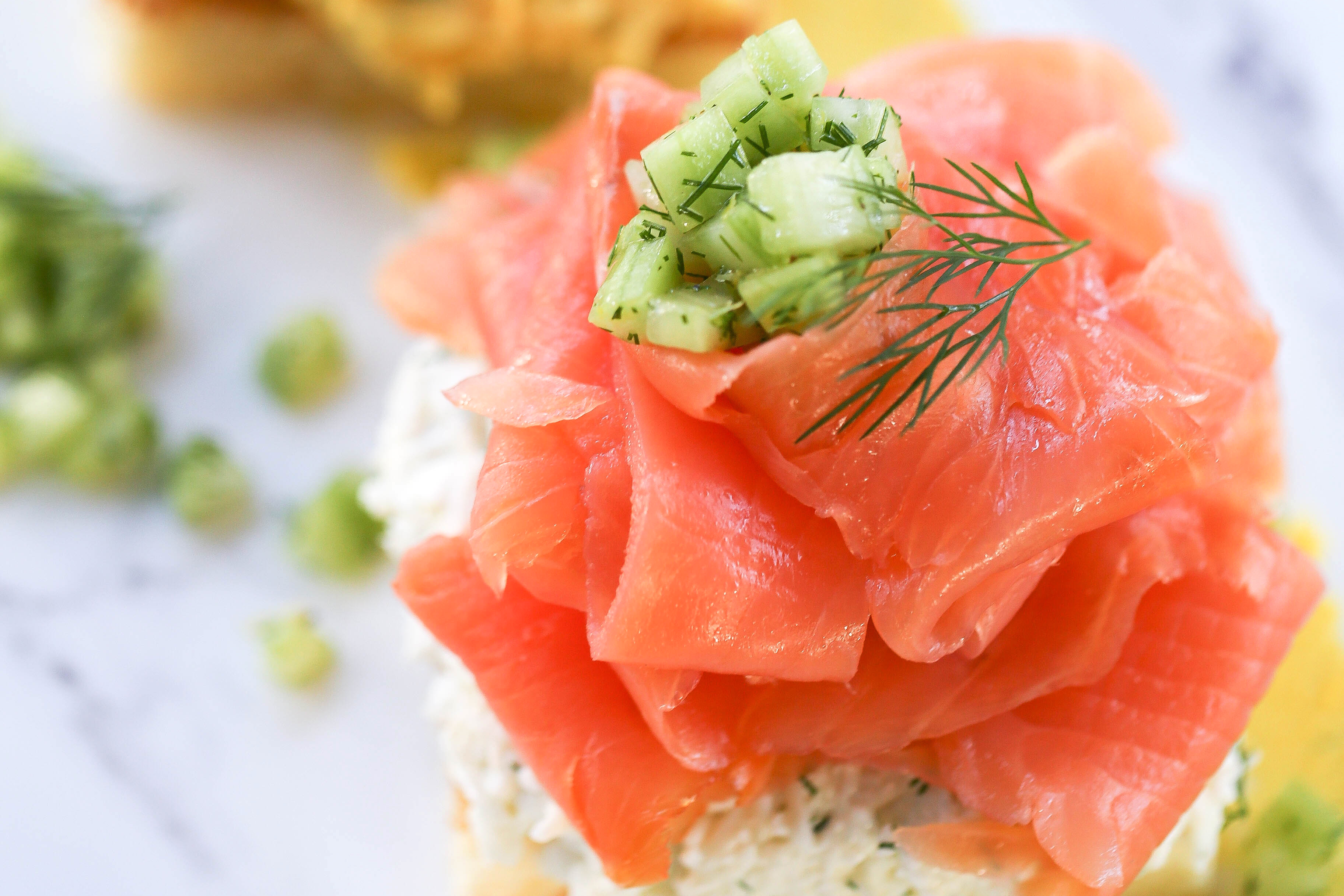 Eat This Now: The Snob Sandwich at Grange Hall
This decadent and playful dish is worth a try.
Upscale Dallas boutique, Grange Hall is more than a destination for exotic scented candles, Myriam Schaefer leather bags, and Tahitian pearl bracelets. The eclectic shop is also home to a fine dining, lunch-only restaurant. Chef Chad Martin — who's background includes a stint at the French Room and a decade-long run as executive chef at Hotel St. Germain — is plating playful, and decadent dishes. And the most playful of them all is something called the "Snob Sandwich."
Organic, Texas egg salad is divided into two sections: yolk and egg whites. On the yolk side of the open-faced sandwich there's crème fraîche and caviar. The egg white side is topped with Petrossian smoked salmon, and house-made English cucumber relish seasoned with lemon zest, lemon juice, and dill. It's served on brioche from Empire Baking Co. (with the crust removed). The dish is one of Grange Hall's best sellers, and for good reason.
Chef Chad Martin explains that the sandwich is a collaboration of ideas between Sharon Hage (who consulted with Martin on the menu), Rajan Patel (one of the shop's owners) and himself.
The Snob Sandwich costs $25 and diners can add more caviar for an additional $15.