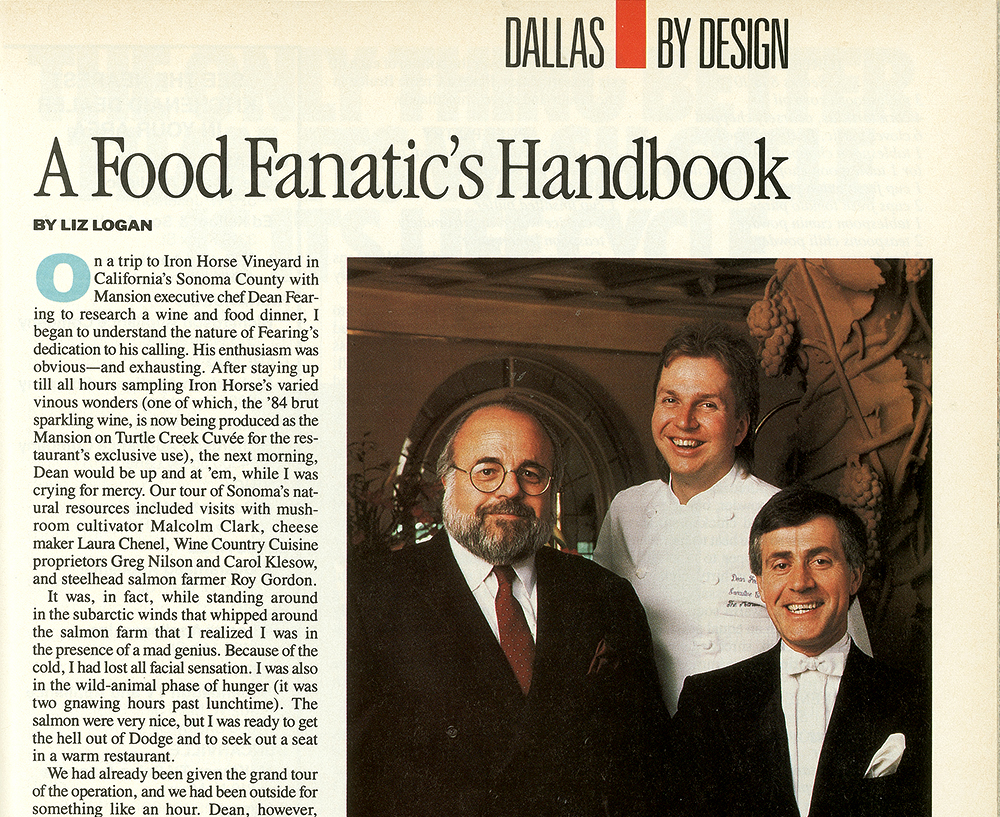 Flashback Friday: A Food Fanatic's Handbook
Take a step back in Dallas dining history.
There's a short piece by Liz Logan in the dining section of the October 1987 issue of D Magazine. In the story, Logan describes her experiences during a trip to Sonoma, California with Dean Fearing. "It was, in fact, while standing around in the subarctic winds that whipped around the salmon farm that I realized I was in the presence of a mad genius," she writes. Fearing, who was the chef at The Mansion on Turtle Creek at the time, was on a mission to research food and wine for his menu.
The last page of the piece is made up of a selection recipes from the The Mansion on Turtle Creek Cookbook, which was available at Neiman Marcus at the time. Recipes include créme brulée, raspberry sauce, and their notorious tortilla soup.
Click the images to enlarge, and take a step back in Dallas dining history.