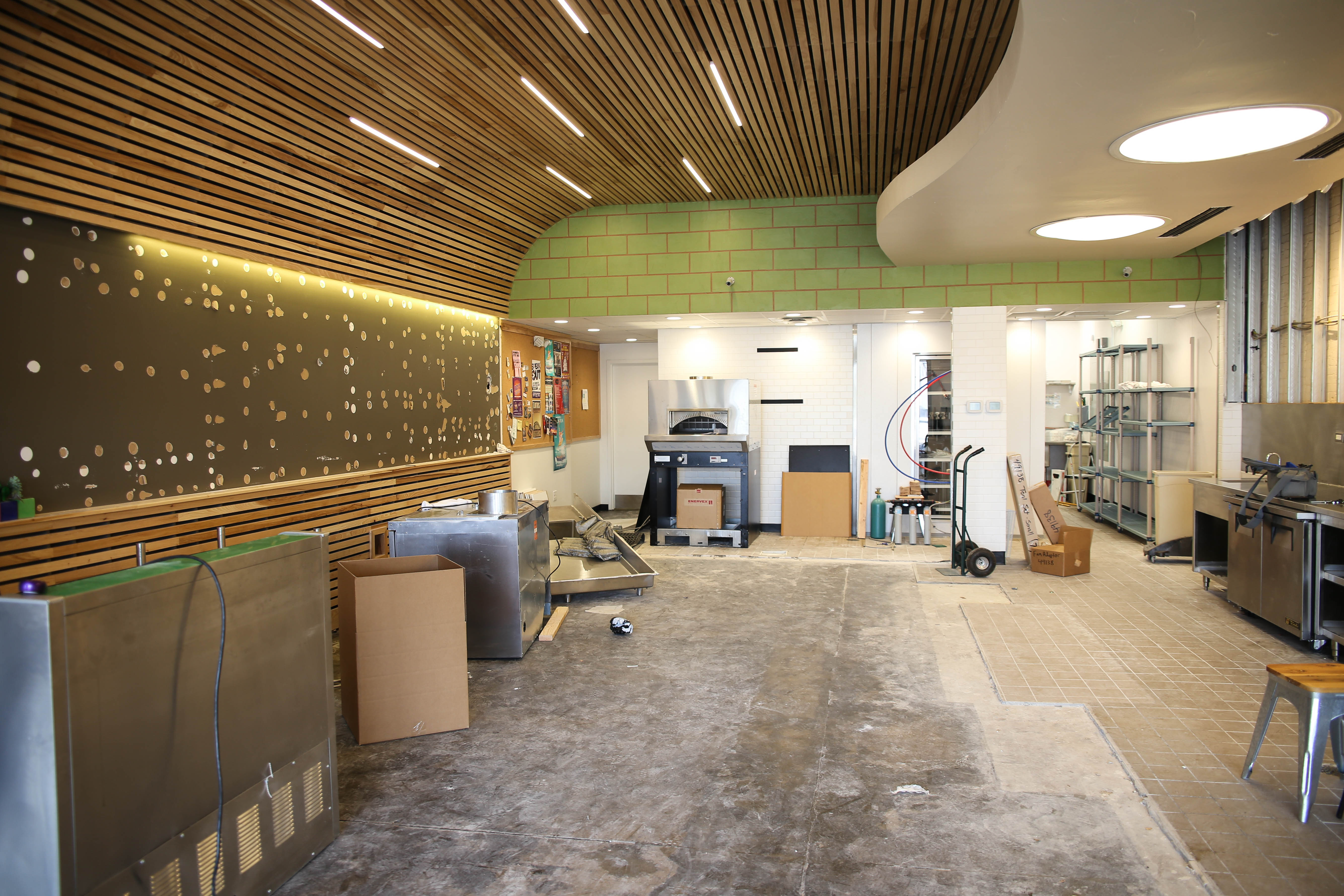 Winslow's Takes Over the Daily Juice Space on Cedar Springs
The restaurant will serve breakfast, lunch, dinner, and Sunday brunch.
Early this morning I spotted a group of men unloading a truck, and carrying what looked like shiny, new kitchen equipment into the Daily Juice space on Cedar Springs. I thought it was odd, especially since you don't need an oven to make juice. I popped my head into the building. "Are you looking for Daily Juice?" a man asked. The man was Joe Berry, owner of the Dallas franchise of Austin-based juice shop. "We were hurting with the morning crowd," Berry explained of closing the shop late last year.
Barry, who also owns Winslow's Wine Cafe — a Fort Worth restaurant named after his dog — is updating the space, and turning it into a coffee shop, cafe, restaurant, and bar. He's working with two business partners: Dunny Wanstrath, and Tim Berry (his nephew). "We love the neighborhood, and heard that this space used to be a cafe called Buli," he said, "I want somebody to be drinking a coffee in here during the day, and for it to feel like a cafe… and then enjoying dinner and a cocktail in the evening." The restaurant will serve breakfast, lunch, dinner (daily until 11 p.m.), and Sunday brunch. And while the menu is still in the works, according to Berry, Winslow's will plate up a selection of paninis, salads, and pizzas. They'll also have a full bar.
The space (which is currently in shambles) is receiving a makeover, too. "We're getting rid of all the green," he explained while pointing to the tiles overhead, "and we're going to put a long bar over here," pointing to the right side of the building where Daily Juice's counter used to be. There will also be exposed brick walls, and an open kitchen.
Winslow's is located at 3908 Cedar Springs, and is slated to open in mid to late February.