Syrah is one of the most luscious, spicy and delicious, yet often misunderstood red wine varieties.  Best known for its Rhone roots in Southern France, Syrah has many faces from smoky and spicy, to earthy and dense, to fruit filled and refined. The grape loves the warm days and well draining gravel and limestone filled soils of the Rhone, while also thriving in areas up and down the Northwest coast from Washington to southern California, and shining in the Southern Hemisphere from Argentina to South Africa to Australia, where the variety calls itself Shiraz, but for all accounts, is relatively the same grape.
I have tasted many special Syrah wines recently, traveling to the Southern part of the Rhone as a guest of Wines of France, while also visiting Northern California tasting at wineries as their guest, and enjoying the variety throughout the holiday season, as the spicy red pairs beautifully with cool-weather fare. A few selections noted were also sent for editorial consideration.
When Domaine de la Citadelle was started in the Luberon region of France's Rhone Valley it was with the focus on great fruit, as the philosophy that wine is made in the vineyard and great fruit is always the requirement for great wine in this modern facility. However, making their winery aesthetically pleasing and a place for visitors to visit was also important to founders Yves and Alexis Rousset-Rouard, who had acquired an old farmhouse in the region in 1989 to create their winery. A focus on art in the winery was as important as the focus on quality fruit in the vineyard. This is is evident by the 69 different plots of vines planted to 14 different varieties scattered throughout their 39 acre estate, and the 1200+ pieces of corkscrew art located inside the winery in their corkscrew museum, Le Musée Du Tire-Bouchon, which is open to visitors daily.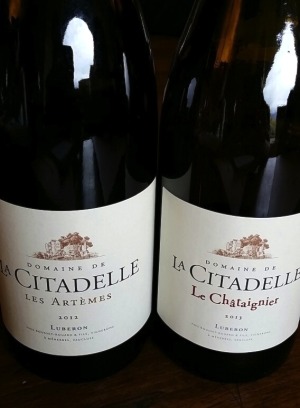 Sustainable farming practices guide the work in the vineyards with gentle, gravity flow grape management occurring in the winery. The influence of art resonates throughout, as their wine is certainly a reflection of the region's finest art.  Each of the wines from this estate were stunning, from their vibrant whites, fresh Rose and of course, their Syrah rich Rhone red blend.
Domaine de la Citadelle Les Artemis (available here for $25) blends Syrah and Grenache with a touch of Mourvedre and Carignan for a dark, heavily spiced, rich wine with herbal, earthy notes and a touch of licorice on the finish.  Domaine de la Citadelle Le Chataignier (available here for $17) is a slightly lighter wine from younger Syrah and Grenache vines on the estate with a floral and fruity flavor profile. The refreshing wine is approachable and fresh, meant to be enjoyed shortly after its release and perfect with grilled chicken, pork or salmon.
Chateau la Canorgue believes that farming organically and biodynamically is not only the best practice for the land, but it is also best for the grapes and the wine they produce. Managed by father/daughter team of Jean-Pierre Margan, named winemaker of the year by the "Spécial Vin" issue of the Gault-Millau magazine, and his daughter Nathalie, the two have a dedication to the land and the history of their family vineyards. Their Luberon winery was built on the ruins of a Roman villa and named for a series of underground waterways built by the Romans that are still utilized today as the main water source for the winery. The gorgeous site was also used as the backdrop farmhouse and vineyard for the film "A Good Year," in 2006.
Thankfully, this family duo is accomplishing what Russell Crow could have only dreamed to do, producing quality wines from their carefully managed vines. Chateau la Canorgue Rouge blends 70% Syrah with Grenache and Carignan for a blackberry, pepper and spice filled wine that is perfect to enjoy upon its release, but also shows the ability to age nicely as there is great acidity and well rounded tannins.  An approachable and food friendly wine from a truly special place. $17, available here.
The distinction of the almost 200 acre Hickinbotham vineyard, above the village of Clarendon in Australia's McLaren Vale, is well earned and greatly respected. The vineyard has grown grapes for some of the premier wines of Australia since its planting in the early 1970's, including Penfold's Grange Hermitage. In 2011 Jackson Family Wines purchased the property, sending Napa Valley heavyweight winemaker, Chris Carpenter (winemaker for their Cardinale and Lokoya wines, among others) to the region to work with Hickinbotham winemaker, Charlie Seppelt. Their goal was to help create some of the highest quality wines of the region under the Hickinbotham label. Carpenter's focus is on everything other than Shiraz, which remains the prize wine for Seppelt.
Hickinbotham Brooks Road Shiraz defines why Australia shines with the variety as aromas of blackberry, cherry and dusty earth mix with spiced pepper and licorice for a robust, yet refined palate. The two winemakers have combined their talents on the Hickinbotham The Peak Cabernet Sauvignon and Shiraz blend. A nod to Bordeaux chateaus of the 1800's that often blended Hermitage Syrah into their Cabernet for a rich, spicy blend. Early Australian colonists adapted this practice, blending  fruit from vines brought over from France to create a similar style. The result in the wine today shows why this practice was so popular generations ago. Fresh and ripe, the blackberry, licorice, pepper and leather filled wine leaps from the glass with bold aromas and an inviting character. Both wines are available via their website, with new releases available shortly.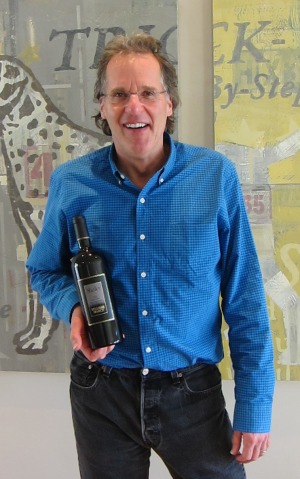 Shafer Vineyards is one of the premier Cabernet Sauvignon wineries in Napa Valley, but they also celebrate the Syrah grape in their Relentless red wine. The winery, started in the 1970's by Jim Shafer (who recently celebrated his 90th birthday) quickly grew to acclaim and respect shortly after their first vintage release in 1978. It was then that they transitioned from being vintners to winemakers, building their winery in the middle of their 210 acre estate in the Stags Leap District of Napa Valley. With volcanic soils leading to bedrock, various exposures to the sun and wind, and sustainable farming practices, the Shafer's take full advantage of their location, planting 50 of their 210 acres to terraced vineyards on steep rocky slopes, and leaving the remaining acreage in its natural state.
In addition to a long family history with Jim and his son, Doug Shafer, the winery has benefited from a now 30 year relationship with Elias Fernandez, Winemaker for Shafer Vineyards who worked his way up at the winery after graduating from UC Davis in 1984. In 1994 Elias was named Winemaker when Doug was promoted to President, and over the years the duo has worked tirelessly to create wines with elegance, character and a true sense of place with the flavor or Stags Leap. Doug describes the Relentless as an homage to Elias and his relentless pursuit of perfection. A blend of 91% Syrah and 9% Petit Sirah, two very different grapes are grown, harvested and fermented together creating an inky black, bold wine with 15.8% alcohol. Aged 30 months in 60-gallon French oak barrels, which add an increased amount of oxygen to the wine without imparting extra flavor, the high alcohol wine is surprisingly tame. It should be enjoyed with food, but there is an elegance and finesse to the wine that keeps it from overwhelming the palate, and requiring you to enjoy more than just one glass. $95, available at Pogo's.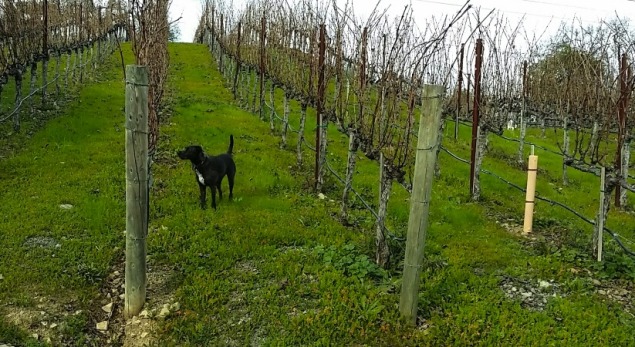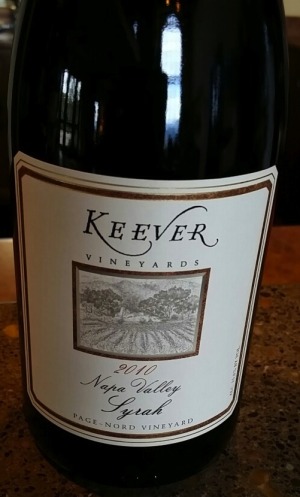 Tucked into a Yountville hillside in Napa, just beside the Vintner's Golf Club in Napa Valley, is Keever Vineyards, a six acre, family owned estate established by Bill and Olga Keever in the mid-2000's. The family, Bill and Olga along with their children Jason and Ashley, had lived abroad in Germany and The Netherlands from 1990-1999, returning to their home-state of California after falling in love with the great wines of Germany and facing retirement.
They purchased their Napa Valley estate and quickly went about the task of finding a world class winemaker to work with them. They called on Celia Welch, consulting winemaker for some of the most ultra-premium Napa Valley wines, to see if she would ever come on board to work with a "little guy." After Welch surveyed their vineyards and soils she agreed. The Keevers opened their winery in 2006, focusing their production on high end Cabernet Sauvignon, and a touch of Sauvignon Blanc, from their estate vineyards, as well as a very special Syrah sourced by Welch from the Page-Nord Vineyard. Keever Syrah is filled with blackberry and black cherry, with pepper, earth and dried flowers, coating the palate with richness and spice, finishing with a touch of meaty gaminess I love in Syrah. A big, rich and concentrated wine that will shine best when enjoyed with food, so pair with smoked brisket, grilled steaks or lamb. $50 available via their website.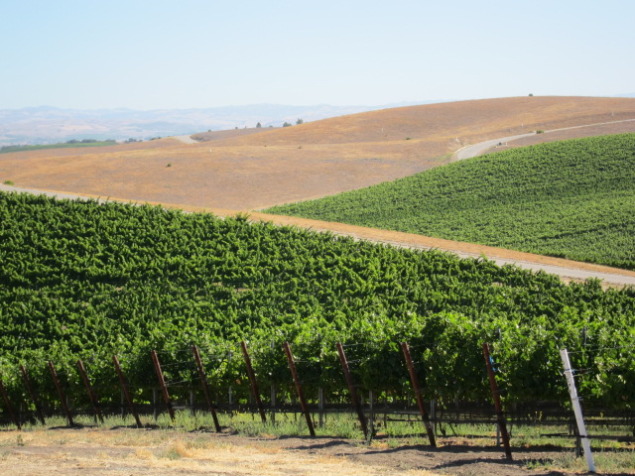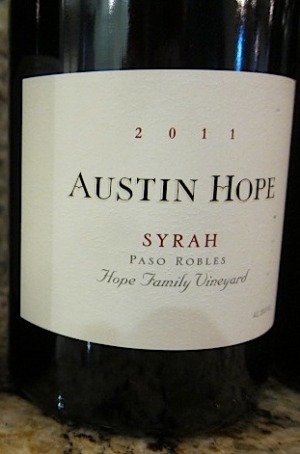 Winemaker and Hope Family Wines owner, Austin Hope, loves the Rhone varieties, creating distinct wines with everything from Marsanne and Viognier to Grenache and Syrah at his Paso Robles winery. His high quality Austin Hope Syrah is grown in his Templeton Gap, sustainably managed Hope Family Vineyard. Warm days and cool nights, influenced by the close proximity to the Pacific Ocean, and clay and limstone soils produce a luscious wine filled with good acidity, layered with red and black berry notes, leather and spice. $42, available at Total Wine and More.
Long Shadows Sequel Syrah embodies everything big, bold and robust in Syrah, from a winery known for producing ultra-premium, high quality wines. Smoky and meaty with black licorice, black pepper, black cherry and a touch of dark chocolate on the finish, this is a delicious wine from Washington's Columbia Valley to pair with grilled steaks. $47, available at Total Wine and More.
Fable Mountain Vineyard Night Sky  brings the best of the Rhone together in South Africa. Made from 60% Syrah, with Mourvedre and Grenache blended in, the Night Sky proves that great wine can be made even in the most difficult of conditions. The vineyard, located at high elevations above a Wilderness Game Reserve, manages through a series of challenges each year, from bush fires to extreme weather conditions to dangers from wildlife, to produce low yielding, highly concentrated, delicious fruit. The Night Sky also celebrates the beauty of an untouched landscape, where stars shine bright. Filled with red berry, juicy red cherry, and floral aromas of wild roses and violets, the wine is a fresh take on a sometimes robust variety. The wines are just becoming available in Texas, so keep an eye out for this one.
Get the SideDish Newsletter
Dallas' hottest dining news, recipes, and reviews served up fresh to your inbox each week.