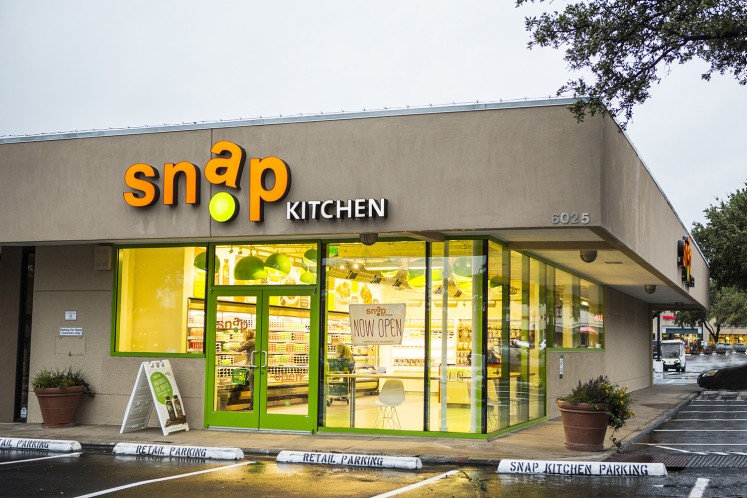 Snap Kitchen is Now Open in Addison
This is the grab-and-go restaurant's fifth Dallas location.
Snap Kitchen opened its fifth Dallas location today. The Addison outpost of the healthy grab-and-go restaurant is located at 4941 Belt Line Road, and offers a variety of pre-packaged meals like chicken sausage breakfast tacos, turkey meatloaf, and poblano pumpkin seed soup.
Snap Kitchen in Addison is open Monday through Thursday from 7 a.m. to 9 p.m., Friday from 7 a.m. to 8 p.m., Saturday 9 a.m. to 8 p.m., and Sunday 9 a.m. to 9 p.m.