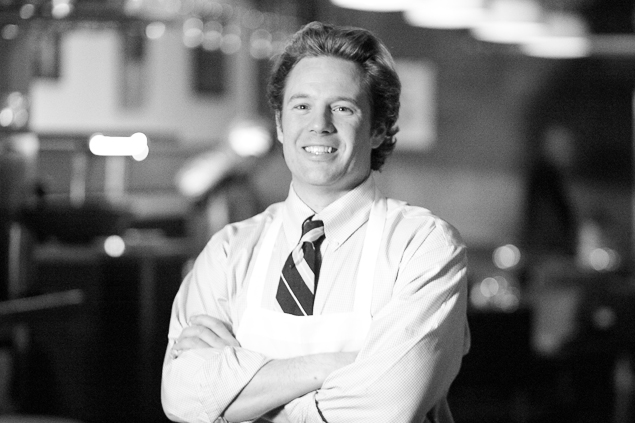 Nick Badovinus Leases Space Formerly Known as Spoon
Badovinus plans to open Montlake Cut, a love letter to his hometown of Seattle, by late spring.
I just checked in with Nick Badovinus who confirms he has signed a lease on the space in Preston Center which, up until December 31, 2014, was the home of Spoon.
Badovinus plans to open a "love letter to my hometown of Seattle" by late spring. It will be called Montlake Cut, a canal that runs from Lake Washington, where Badovinus spent his childhood, to Puget Sound. "Slipping through The Cut always represented leaving fresh water and heading to the sea," Badovinus says. "It was the spirit of adventure of my childhood and it reminds me of going to baseball games with my dad and watching crew races.
Montlake Cut will be open for breakfast, lunch, and dinner. "This idea has been in the works for a long time," Badovinus says. "We've had some easements setbacks at Town Hearth so we are delayed a few months. Now we have the time to develop Montlake Cut." This restaurant will join Flavor Hook's portfolio of restaurants which currently includes three locations of Neighborhood Services, Off-Site Kitchen, and Town Hearth (opening in late summer).
Before Badovinus gets to work on Montlake Cut, he and Dean Fearing are headed back to the Ritz-Carlton in Rancho Mirage for a victory-lap dinner. Earlier this month, Badovinus won the Robb Report's Culinary Masters Competition. He was nominated by his mentor Dean Fearing. "We just went out there and did our thing," Badovinus says. "We just cooked food to create a dinner that would hopefully give the judges a good time." Fearing and Badovinus will do their thing together again on Saturday night.
In This Post