One of my favorite post-holiday meals comes from the Canal House Cooks Every Day cookbook. Located in the "January" section of the book — between a refreshing vegetable tonic, and avocado mash on multigrain toast — is a recipe for cleansing chicken-ginger soup. I like to use chicken broth instead of water, and bulk up the soup by adding additional vegetables known for their cleansing benefits, such as broccoli, golden beets, parsley, and cabbage. Here's the recipe.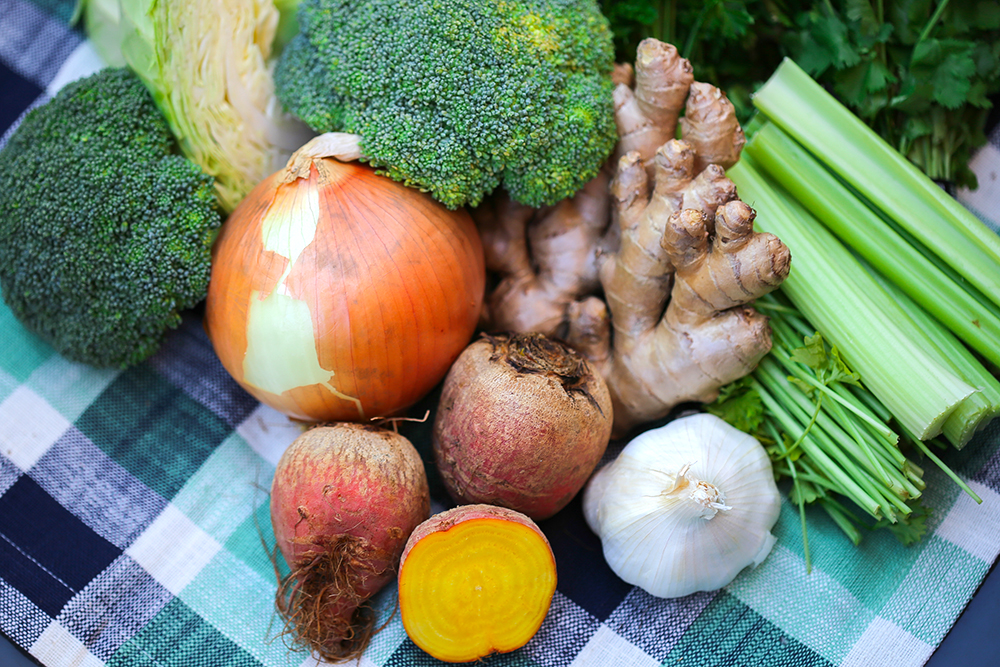 What you need:
1 onion, diced
2 ribs celery, chopped
1 large head fresh ginger, unpeeled and cut into large pieces
1/2 head cabbage, chopped
1 clove garlic, minced
1 head broccoli, cut into pieces
3-4 golden beets
1 bay leaf
2 organic chicken breasts
Handful fresh parsley and/or cilantro
4 quarts low sodium chicken broth
Olive oil
1 tsp. cayenne pepper (optional)
1 tsp. black pepper
Salt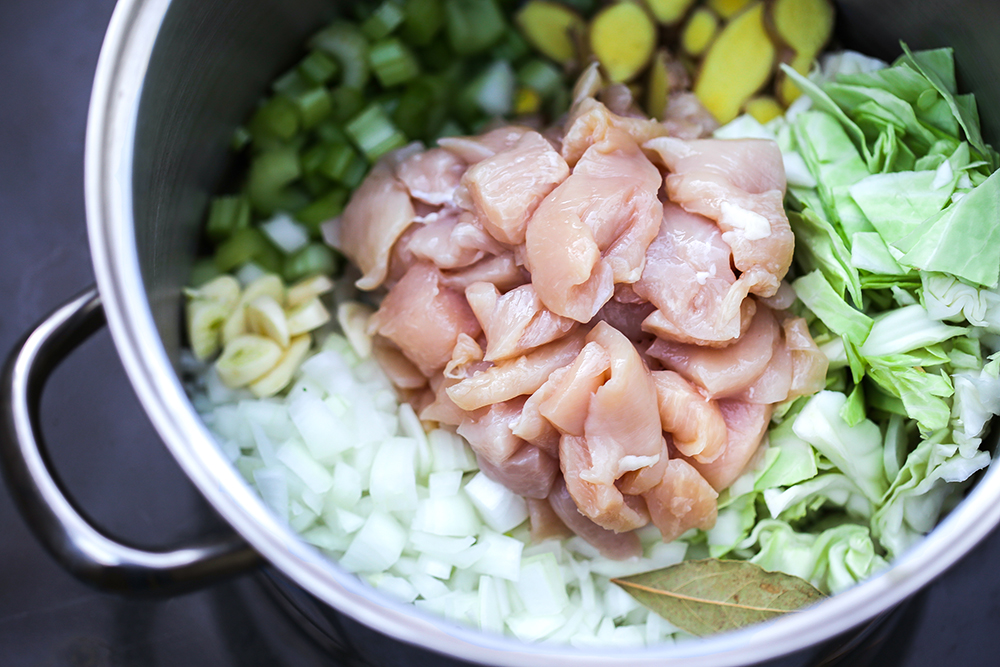 Preheat oven to 325 degrees. Brush beets with olive oil, then wrap them in a large piece of aluminum foil. Put in the oven, and roast for an hour. Remove from the oven, let cool, peel, and dice.
Put the onions, celery, ginger, garlic, bay leaf, black pepper, and cayenne in a large pot, then add the chicken (place on top so it will be easier to remove from the hot broth halfway through the cooking). Cover with 4 quarts chicken broth and bring to a boil over medium-high heat. Reduce the heat to low. After about 30 to 40 minutes, remove the chicken breasts and set them aside to cool. Simmer the soup for 1 hour. Add broccoli and beets, continue simmering for 10-15 minutes. Remove ginger, add chicken, and salt (to taste), garnish with cilantro and/or parsley. Enjoy.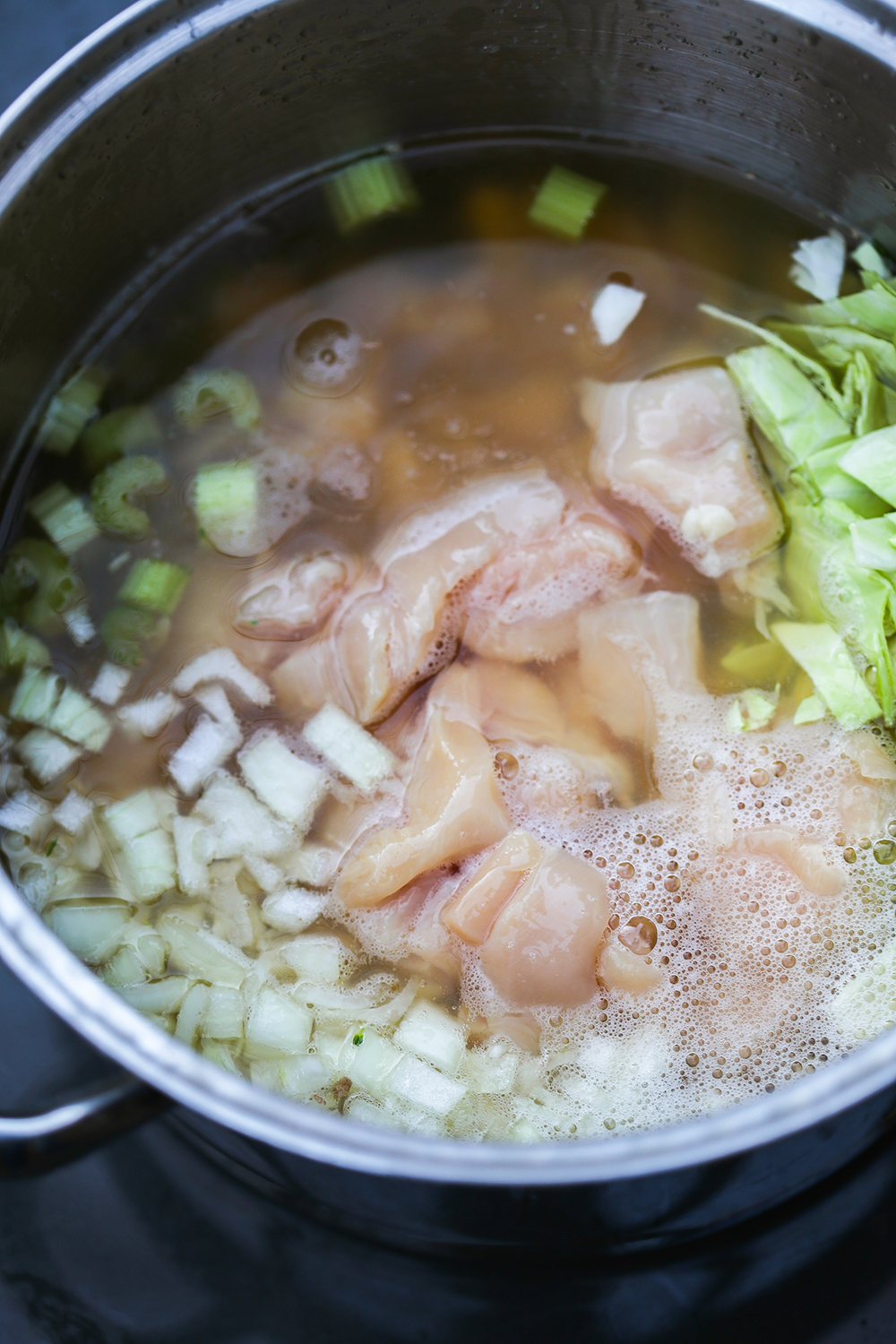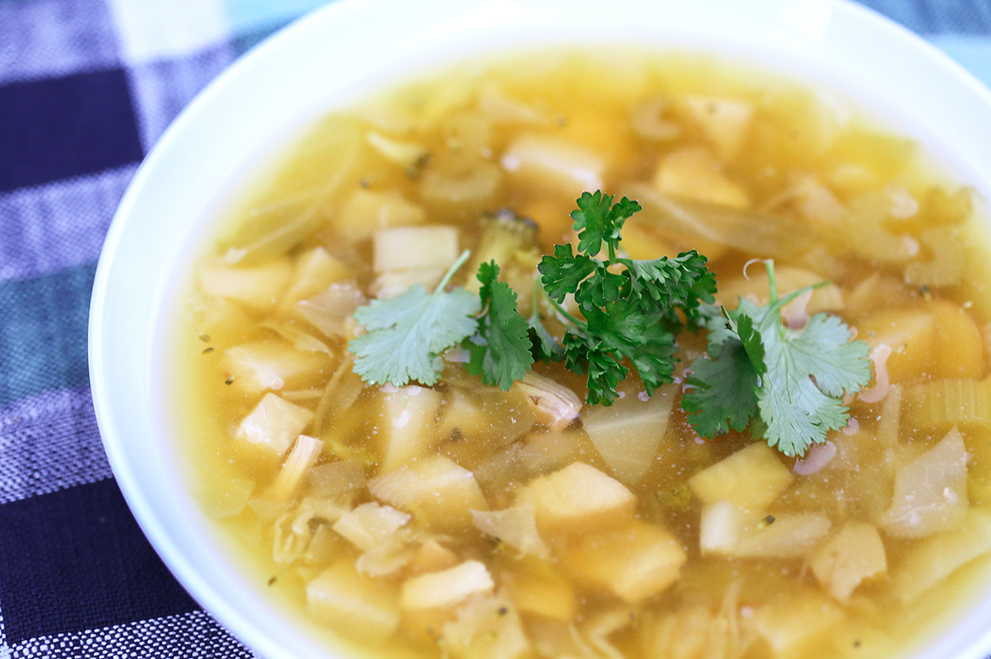 Get the SideDish Newsletter
Dallas' hottest dining news, recipes, and reviews served up fresh to your inbox each week.