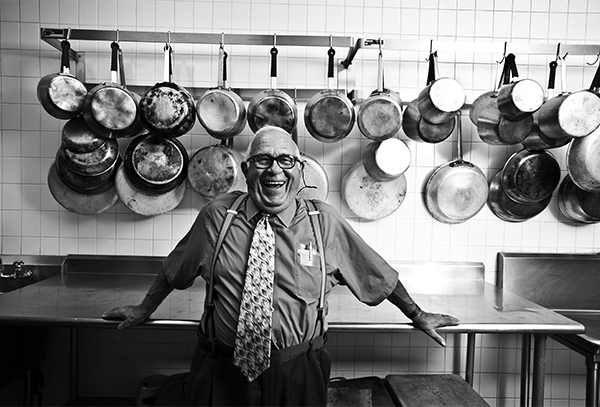 Somebody Help This Poor Girl: Is Formal Culinary Training Necessary for Chef Job?
Which course (hah!) would you choose?
I've had an email chat with a woman who is wrestling with the wishes of her daughter who wants to be a chef. The mother suggests said daughter should get a low-level position in a kitchen and work her way up. The daughter wants to attend a culinary college. Natch, I suggested she attend the spectacular program at El Centro, the curriculum is a gem this city needs to promote, and the CIA in San Antonio. But it sounds like this chick wants to fledge the nest.
The mother is "a damn good cook" who never went to culinary school and claims she could work "at any fancy restaurant in town." Here's the short version.
My daughter wants me to spend tens of thousands of dollars so she can have a certificate to be a chef. She has been cooking since she could walk. She wants to attend Le Cordon Bleu College of Culinary Arts in San Francisco or the Culinary Institute of America in Hyde Park, New York. I'd be curious to hear what chefs in Dallas think. Is it worth spending the money to get a job as a chef? Thanks.
Last fall, Eve Hill-Agnus, our newest addition to the staff at D Magazine, wrote "Why El Centro's Cooking School Matters." Here's a clip.
At El Centro College's Food and Hospitality Services Institute, part of Dallas' network of community colleges, individual culinary classes cost between $150 and $175, and a full associate's degree with specialization in culinary arts, pastry, or food and hospitality management comes in at under $4,000. That's important math for the motivated, the hungry. Programs at proprietary schools like Le Cordon Bleu can cost more than $20,000, and many offer only certificates. Students can leave with ponderous debt as they enter a career that will probably start with minimum-wage jobs.