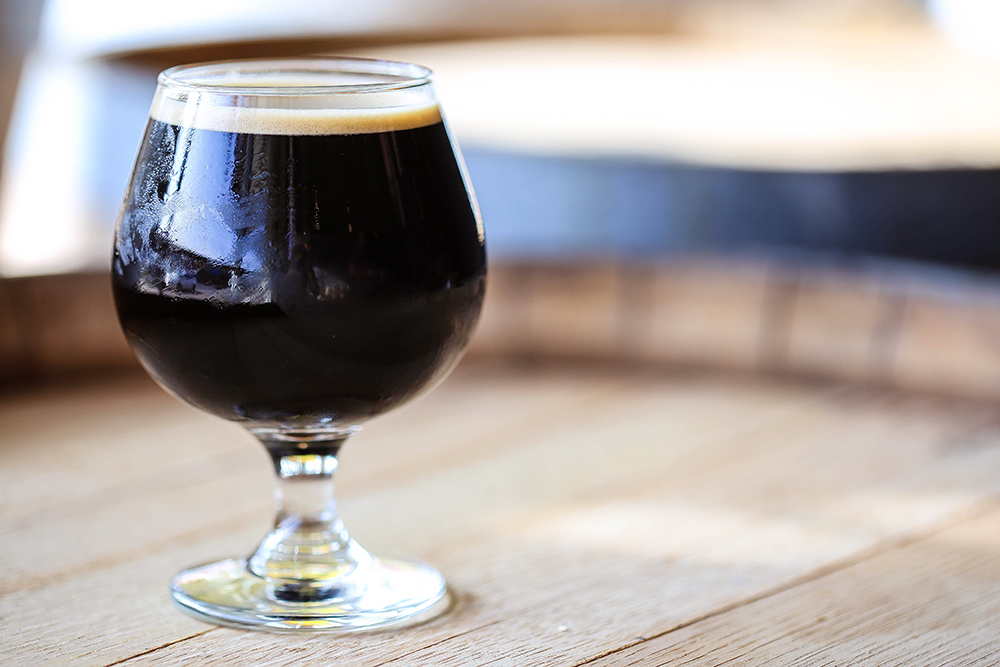 Oak Cliff's Small Brewpub is Now Open
The bar is pouring six of their own beers, and six rotating guest brews.
Small Brewpub opens its doors tonight in the redeveloping Jefferson Tower, less than a block down the street from Texas Theatre. The brewery and restaurant was founded by head brewer, Aaron Garcia and his crew: Joshua Dawn, Dan Bowman, Benj Pocta, and Primo King.
Misti Norris, previously sous chef at FT33 is in charge of the kitchen. And while I was asked the keep the menu hush-hush until later this week (dinner won't be available until Thursday and Garcia is worried that customers will want to order food), what I can reveal is that she'll be plating up five, seasonally-rotating dishes. For now, customers can sup on cold beer and meticulously crafted cocktails.

The bar is pouring six of their own beers, and six rotating guest brews. They're keeping things seasonal, "We just want to have really good beers," Garcia explains of the Fyodor Russian imperial stout that's currently on draft. "It's balanced and strong, made from nothing but grain and hops… it's about 11 percent." Sounds perfect for the inevitably cold nights to come. Another beer he's fond of is their black pepper pilsner, "It's easy to drink and pairs well with food." They're also barrel-aging brews in wine barrels. Keep an eye out for an English strong dark that's been aged with figs. That won't be ready until February, though.
Specialty cocktails are $8, highlights include the Evensong made with rye, brandy and hard spice, the New Hat with bourbon, grapefruit and honey and the Nicaraguan Fix, with rum, coffee and pineapple.
Small Brewpub is open seven days a week from 4 p.m. until midnight.