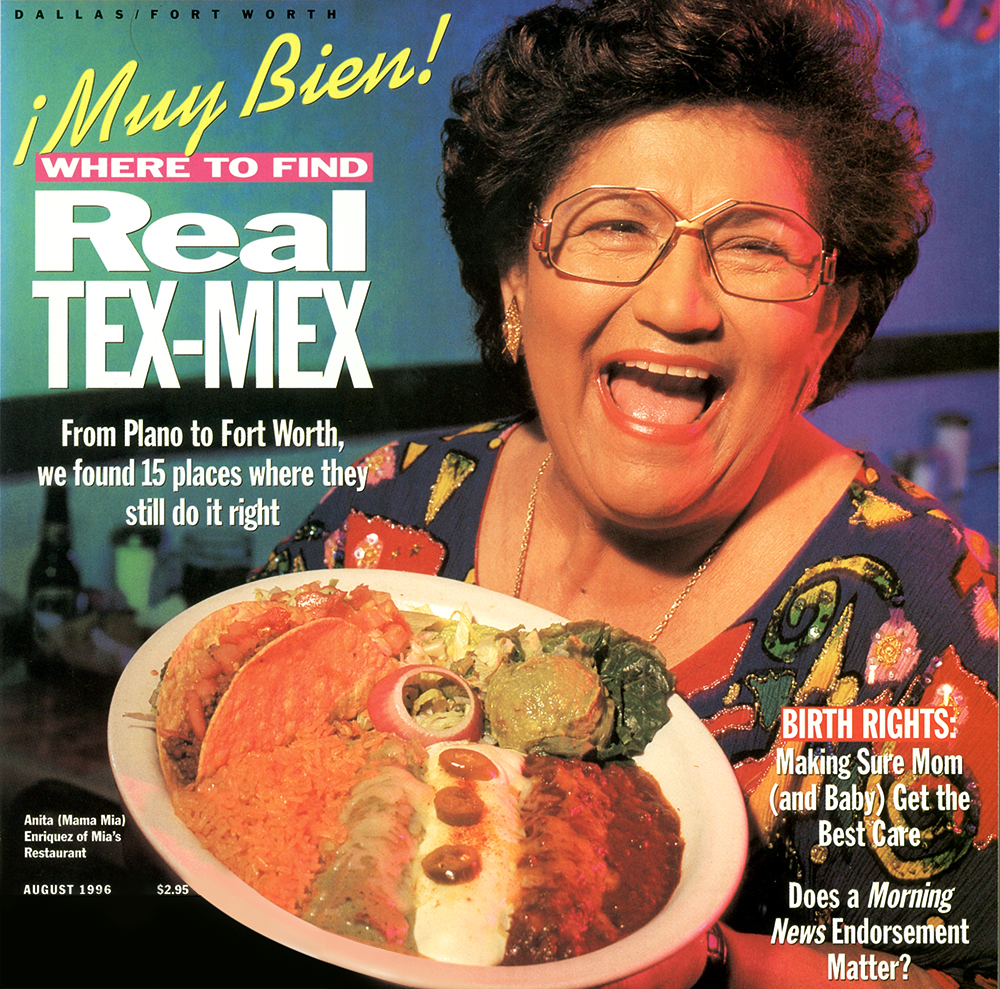 Flashback Friday: Where to Find Real Tex-Mex
Take a step back in Dallas dining history.
Last week's Flashback Friday post featured the February 1986 issue of D Magazine, which forecasted a bleak future for combination platters and frozen margaritas. Thankfully that predication was bogus, and just ten years later there were more than 400 thriving Mexican restaurants in the Dallas-Fort Worth area. The August 1996 cover story narrows that selection down to 15 leading restaurants, and explores what makes them uniquely superior to the rest. You might be surprised by how many of them are still dishing out mounds of chips and salsa. Click on the images to enlarge, and take a step back in Dallas dining history.