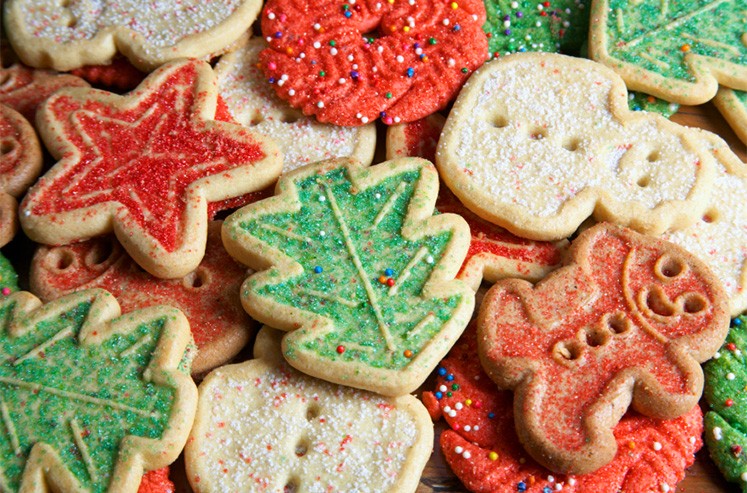 2014 Christmas Guide: Where to Dine Out in Dallas
Don't feel like donning an apron this holiday season? These restaurants have got you covered.
Is your restaurant serving Christmas brunch or dinner? Send a menu my way at [email protected]
Where to dine on Christmas Eve
The Grape
Canary By Gorji
Nora
Lark on the Park
Bird Cafe
Ser
Cru
Steel
Princi Italia
Del Frisco's Double Eagle Steak House
Penne Pomodoro
Toulouse Cafe and Bar
Where to dine on Christmas Day
Front Room Tavern
Canary By Gorji
The Second Floor
Lark on the Park
Ser
The Pyramid Restaurant
Steel
Toulouse Cafe and Bar
---
"Christmas Day 2014 special menu served for dinner 5 p.m. until 11 p.m.
Regular Menu will be served in addition to below menu:
Meal costs $49
chestnut soup with brioche and sage
or
waldorf salad
–
slow-roasted rib of beef
or
striped bass baked in parchment
–
egg nogg trifle
or
chocolate peppermint tart"
---
"Wednesday & Thursday
Dec 24 & 25, 2015
5:00 – 9:00 pm
Three Course Dinner
FIRST COURSE— CHOICE OF:
Fresh Berries & Baby Greens – with Pomegranate Vinaigrette
or
Kale Caeasar
 – made traditionally with fresh egg yolk
SECOND COURSE—CHOICE OF:
Grilled Turkey Breast OR Prime Bone-In Pork Chop
with Pomegranate Citrus Sauce, Pistachio Fig Dressing, Garlic, Gorgonzola Smashed Potatoes & Grilled Vegetables
THIRD COURSE—CHOICE OF:
Baileys Irish Cream with Ice Cream
Baileys Irish Cream with Coffee
$45
plus tax and gratuity
Regular Menu Also Available
Limited Seating
Call for Reservations 972-503-7080"
---
"Join in The Grape tradition of Christmas Eve (Wednesday, December 24) dinner featuring holiday inspired fare in addition to the popular a la carte menu. Chef de Cuisine Sarah Snow's specials include Oak Smoked Prime Rib, scalloped potato gratin, sautéed green beans with horseradish cream sauce ($42) and Fois Gras stuffed Cornish Hen, chestnut gnocchi, braised red cabbage, crispy Brussels sprouts and Fois-Armagnac jus ($36)."
---
---
"We will be open on Christmas Eve, serving our regular menu for dinner as well as some featured specials."
---
"Jingle all the way to The Second Floor by Scott Gottlich this Christmas for a festive prix fixe, family-style meal. Leave the cooking to Chef Andrea Maricich as she dishes up holiday flavors to savor:
Salad
Shaved Brussels & Baby Kale with Lemon-Honey-Mustard Vinaigrette
Entrée
Seared Salmon with Cranberry Beurre Blanc
Traditional Brisket Pot Roast
Pork Loin Roast with Sweet Shallots
Sides
Savory Mushroom Bread Pudding
Roasted Brussels Sprouts and Pearl Onions
Roasted Garlic Mashers
Five Spice Sweet Potatoes
Dessert Minis
Cookies and Macaroons
Butterscotch Pudding
Flourless Mexican Chocolate
Lemon Tartlet
When: December 25, 2014
4 p.m. to 10:30 p.m.
Cost: $55 for Adults; $25 for Children ages 6-12; Free for children five and younger (not including tax and gratuity)
Complimentary valet at The Westin Galleria Dallas with validation
RSVP: Visit the restaurant's OpenTable page or call (972) 450-2978 to make reservations."
---
---
"Christmas Eve:
Event time: 3 to 9 p.m.
Location: 2015 Woodall Rodgers Fwy, Dallas, TX 75201
Christmas Eve special:
Rack of lamb with mint chutney, celery root puree and roasted root vegetables: $40.00
Spiced persimmon cake with whipped cream and candied pecans: $8.00
Christmas Day:
Prime Rib au Poivre with horseradish, pureed potatoes and glazed carrots: $44.00
Chocolate pecan pie with vanilla ice cream: $9.00"
---
Del Frisco's Double Eagle Steak House
"Del Frisco's Double Eagle Steak House and Grille are both open on Christmas Eve. They will be serving their regular menu."
---
"Date: Wednesday, Dec. 24
Event time: 4 to 8 p.m.
Location: 155 E. 4th Street, Fort Worth, TX 76102
Bird Café will feature a four-course Réveillon feast with different course options, including East Coast Oysters, truffle pudding, lamb breast and duck cassoulet, duck leg a L'Orange, Baba au Rhum, eggnog with Herman Marshall bourbon and more. Tickets are $55 per person (gratuity included) and can be purchased at Bird Café or by calling (817) 332-2473."
---
"Poised atop the Hilton Anatole, SĒR provides the perfect Christmas Eve and Christmas Day destination for celebrating without spending hours in the kitchen. SĒR's Christmas offerings incorporate local, seasonal ingredients to create fresh, classic holiday dishes.
On Christmas Eve, guests can indulge on SĒR's menu of bold, chef-driven cuisine or choose from a number of seasonal holiday-inspired dishes. On Christmas Day, Chef Anthony Van Camp will be dishing out a four-course holiday brunch for patrons.
MENU:
Christmas Eve Dinner: SĒR will be offering the restaurant's menu a la carte including several seasonal holiday items.
Christmas Day Brunch Menu:
Starters
Scrambled Organic Eggs, Grilled Shrimp Cocktail, Silver Dollar Pancakes, Grilled Ciabatta Panzanella
Soup & Salad
Lobster Bisque, Okinawa Yam-Red Curry Bisque, Baby Romaine Salad, Local Arugula
Steak & Chops & Specials
Brioche French Toast, Suckling Pig "Porchetta," Filet of Beef "Oscar," Atlantic Salmon, Colorado Rack of Lamb
Dessert
Valhrona Milk Chocolate Mousse, Pumpkin Pie Cheesecake, Greek Yogurt Parfait
WHEN:
Christmas Eve, December 24 from 5:00 to 10:00 p.m.
Christmas Day, December 25 from 10:00 a.m. to 6:00 p.m."
---
"The Pyramid Restaurant offers an extravagant Christmas Brunch including gingerbread waffles, omelets, carved meats and decadent desserts. Traditional holiday favorites will be served including crab cake eggs benedict, pecan and toffee sticky buns, chicken habanera breakfast sausages, herb roasted marble potatoes, honey glazed ham, lobster, rib eye and more. Savor tasty sweet treats including Christmas pudding, a traditional holiday yule log, caramel chocolate tarts and vanilla bean cheesecake. Guests will receive a complimentary welcome mimosa or glass of sparkling wine. Complimentary valet parking will be provided. Christmas Brunch is offered for $69 for adults, $59 for seniors, $35 for 6-12 years and under 6 years complimentary. Seating times include 11:00AM; 11:30AM; 1:30PM; 2:00PM. Space is limited. For reservations, please call +1.214.720.5249 or visit pyramidrestaurant.com."
---
---
APPETIZER
SHRIMP BISQUE
with bay shrimp and chives
$8.00
CRAB CAKES
over sauteed spinach and red pepper coulis
$14.95
WINTER CITRUS SALAD
baby spinach, orange segments, avocado,
pomegranate seeds and a mango vinaigrette
$10.50
ENTREE
FETTUCINE DI MARE
1/2 maine lobster, mussels, shrimp,
bay scallops and mare sauce
$29.50
JUMBO SEA SCALLOPS
pan seared and served over porcini mushroom risotto
with sauteed spinach, grape tomatoes and truffle oil
$28.95
HALIBUT
topped with bruschetta tomatoes, capers and lemon butter.
served with grilled asparagus and parmesan mashed potatoes
$29.50
GRILLED 7oz BEEF TENDERLOIN
served with sliced with a gorgonzola cream sauce,
grilled asparagus and parmesan mashed potatoes
$28.95
Dessert
CAPPUCCINO CREME BRULEE
---
Christmas Menu
Seared Fois Gras
orange french toast, pecans and bourbon demi $19
Smoked Salmon
house made chive blinis, dill crème, fresh herb salad $14
Fresh East Coast Oysters
on the half shell, champagne mignonette, cocktail sauce
and pumpernickel toasts MP
Sauteed Scallops
Lobster risotto, pickled chanterelle mushrooms,caramelized Brussels sprouts and
Champagne beurre blanc $32
Filet and Lobster
filet mignon perigourdine with foie gras sauce and
½ lobster with thermidor sauce
with sautéed green beans, potato au gratin $38
Buche de Noel
classic french christmas rolled cake
chocolate butter cream, gran marnier crème anglaise and meringue
---
Soup
roasted butternut squash and lobster soup
topped with crème fraiche and chives $10.00
Salad
jonah crab meat, butter lettuce, mache, hearts of celery,
pomegranate, avocado and a meyer lemon dijon dressing $16.00
appetizer
san daniele prosciutto with russian shirmp salad $17.95
risotto
langostino risotto
carnaroli rice, shallots, asparagus and langostino cream $28.95
fish
roasted whole branzino with picatta sauce, served with
mashed potatoes and broccolini $32.95
dessert
panettone bread pudding with vanilla cream anglaise, sea salt
and caramel gelato $10.00
---