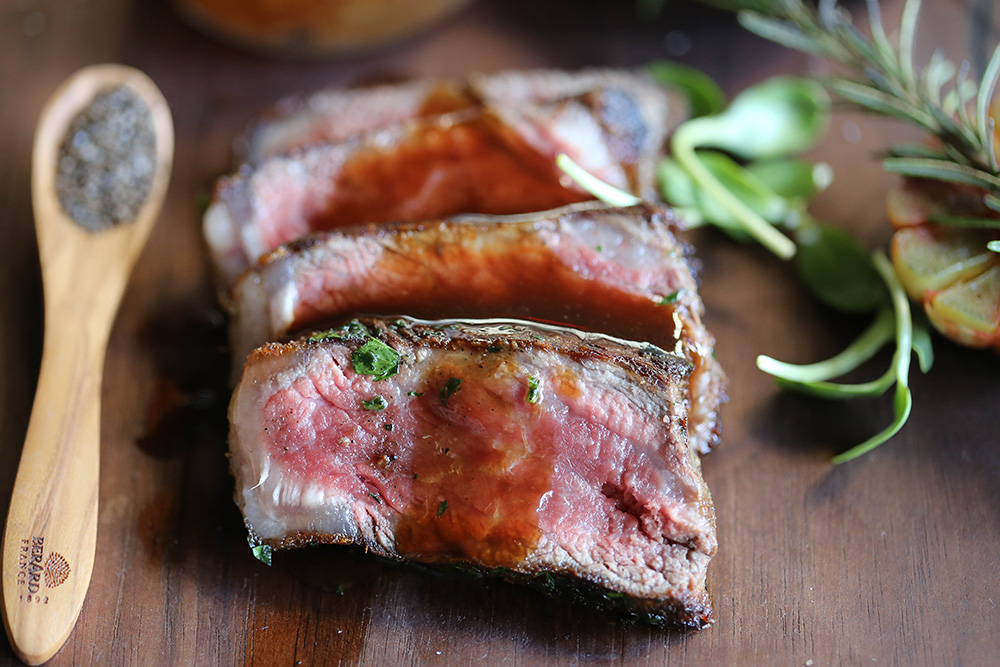 Dallas Chop House Re-Opens With an Updated Menu
The Main Street Steak House is ready to re-open its doors.
As you may recall, a fire engulfed the kitchen of Main Street's Dallas Chop House this past August. While thankfully there were no serious injuries, the restaurant was forced to close its doors and undergo a remodel. "We wanted to keep the color scheme and the aesthetics the same," Nafees Alam, co-founder and vice president of DRG Concepts, explains of the similar-looking dining room. The restaurant salvaged what they could, but for the most part, all of the furniture and kitchen equipment is new. Along with an updated interior, executive chef Chad Starling and DRG corporate chef AJ Joglekar have made a few changes to the menu.
Dallas Chop House opened in 2009 on the ground floor of the Philip Johnson-designed Comerica Bank Tower, and has since been recognized for plating dry-aged, regionally sourced beef. The restaurant is celebrating the dry-aging process with a newly-added steak flight. A large wooden board is adorned with four-ounce portions of Akaushi Wagyu New York strip and twenty-one and sixty day dry-aged rib eye, herb-roasted bone marrow, bacon-onion jam, parsley-pickled shallot salad, cilantro chimichurri and Himalayan salt. Other additions to the menu include "bacon and eggs:" grilled Berkshire pork belly, smoked egg emulsion, maple-pink pepper gastrique and brioche bread pudding with golden raisins, Frangelico caramel, hazelnuts and brown butter ice cream.
The bar is up to speed with recent cocktail trends, and pouring a selection of barrel aged spirits. "I'm attempting an aged Cosmo," bartender Brandon Durrett explains. But for now, diners can sip on a thirty day aged bourbon concoction.
Dallas Chop House celebrates its grand re-opening today, and is currently only serving dinner. Click the gallery below to view the newly renovated space, and menu items.