Hearty wines with bold flavors are the requirement for cool fall evenings, and some of the best comes from South American with robust Malbec from Argentina. The mystical air of Mendoza creeps into the luscious wines of the region, capturing the heart with the palate in every glass. Early on I became memorized by the allure of Mendoza, Argentina with the Andes Mountains rising in the backdrop of precisely trained vines in pergolas to ensure the best sun exposure for hot weather Malbec, Bonarda, Torrontes, Tannat and more. Though the Malbec variety originated in France it has found its home in Argentina, producing quality wines at the hands of gracious, talented and welcoming winemakers. Here are a few favorites I have recently tried of the variety. Some selections were sent for editorial consideration.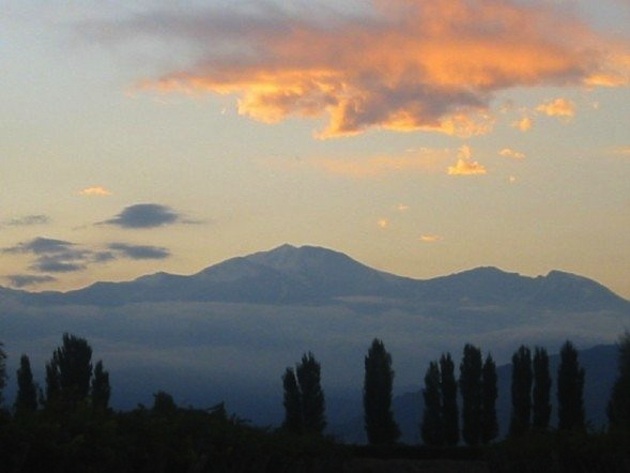 Cheval des Andes reached for the highest level of quality when they began their production, bringing together Chateau Cheval Blanc of Bordeaux and Terrazas de los Andes from Argentina in a joint venture to create this luscious, dense, robust Malbec based Argentine blend. Velvety smooth on the palate with layers of black cherry, blackberry, mocha and spice. This is an elegant, balanced wine proving the quality of the fruit of Argentina. $80 available at Pogo's.
Paul Hobbs is considered to be one of the leaders in the world of Argentine wine, helping Malbec make the leap from being an over-produced, rather uninteresting wine to one that is dense and robust, but also with character, personality and delicious flavor. Transitioning farming practices to include more modern techniques Hobbs has been at the forefront of development for the variety in Argentina. Happily, we can taste this in his Viña Cobos wines. The Viña Cobos Felino Malbec fills the palate with red and black cherry, raspberry, white pepper and chocolate. Lush and lively, yet restrained making it great with anything from braised beef to grilled chicken with a mole sauce. $20 at Pogo's.
It doesn't stop in Argentina for Hobbs with Malbec though. In addition to his many projects in Argentina, Sonoma, Napa and New York, he recently announced a partnership with Bertrand Vigouroux for Crocus Malbec de Cahors. Vigouroux and his family have been producing Malbec in Cahors, France since the mid 1800's. The region is thought to be the birthplace of the varietal.
Hobbs is also a busy consultant, working with dozens of wineries, including a special one located in Lujan de Cuyo in the upper Mendoza region of Argentina at the high elevation of 3000+ feet. Nieto Senetiner is one of the oldest, and finest, wineries in Argentina established 1888. The state-of-the-art, sustainable winery and 1000+ acres of estate vineyards produce richly textured, interesting Malbec and Bonarda, the other red star of Argentina, utilizing their location and proximity to the Andes Mountains to their advantage with high altitudes and cool nights keeping acidity bright and fresh, and warm summer days ripening fruit to create juicy, fruit filled flavors. Nieto Senetiner 2009 Terroir Blend Malbec ($30) brings three of their vineyard sites, each at different elevations (3120 ft, 3450 ft and 3780 ft,) together in one Malbec wine filled with herbal, floral notes leading into red and blackberry flavors with vanilla, spice and toasted toffee. Niento Senetiner 2012 Malbec ($15,) one of their flagship wines, displays the winery character with black cherry, black plum, caramel and earthy notes filling the palate of this approachable wine. These wines, in addition to several others in the portfolio, are carried locally at Spec's.
Bodega Bressia is one of my favorite wineries in Argentina. Owner Walter Bressia has a dedication and passion to his product that will ignite anyone he meets to go out and follow their dreams. From his entry level Monteagrelo Malbec ($25) to his Profundo Malbec ($45) based red blend, to his stunning Conjuro ($120,) a blend of Malbec, Cabernet Sauvignon and Merlot from the Tupungato Valley, Mendoza, at 3300 feet above sea level, his wines are expressive, balanced and well structured, with elegance, passion and love in every glass. Bodega Bressia wines are available at Pogo's.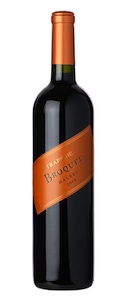 Trapiche offers a great everyday bottle of Malbec meant to be enjoyed with food and friends in their Brouquel Malbec. Produced from 25 year old, hand-harvested vineyards with native yeast fermentation, the wine is inky, rich and concentrated highlighting red fruit, smoke, earth and a touch of purple flower notes. Approachable, yet bold, great with grilled meat and game. $18 at Total Wine and More.
With Italian heritage and over 120 years of history making wine in Argentina, Rutini Wines has been a long standing leader in making quality wines in Mendoza. Today, with the use of modern technology with classic technique the winery focuses on the character and balance of their wines influenced by the high elevations of their Tupungato Valley vineyards planted at 3000-5000 feet elevation. Encuentro Malbec is a highly concentrated, bold and intense wine filled with earthy, floral notes wrapped around black cherry and plum notes. Aged for one year in both French and American oak for one year, the wine has hints of vanilla, spice and chocolate lingering throughout. $20, available at select Total Wine & More Stores.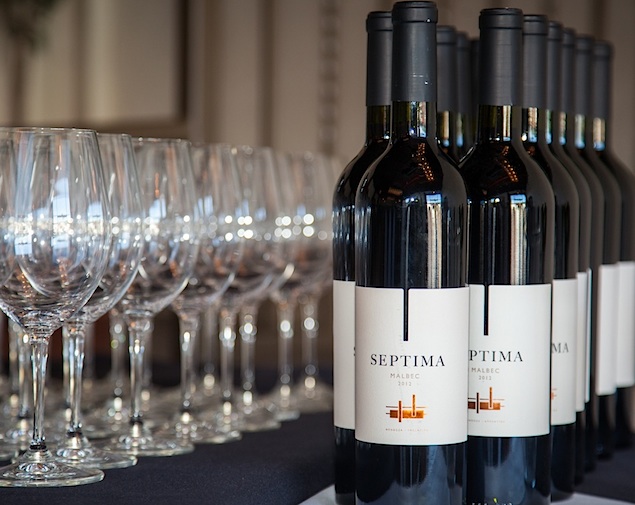 Bodega Septima Malbec is one of the best bang for your buck wines around. Meaning seventh in Spanish, the winery was the 7th introduced by the Codorníu Group of Spain, establishing their vineyards and winery in the Uco Valley of Mendoza. Septima Malbec, made from fruit grown in both the Uco Valley and Luján de Cuyo, is robust and bold, yet luscious, expressive and balanced, with a smooth, velvety finish, the wine is only about $10 a bottle, yet drinks like it is much more expensive. $10 at Total Wine and More stores.

Layer Cake Wines, from winemaker Jayson Woodbridge, continues to grow and evolve. Most recently the winery added Sea of Stones Red Blend to their collection of red wines. A blend made from predominantly Malbec with Cabernet Sauvignon, Syrah and Petit Verdot from estate grown fruit in Mendoza, the wine is filled with floral, herbal and spice notes, accentuating black and red cherry, chocolate and spice. Dense and intense, this is a wine that begs for hearty food pairings like smoked meat, brisket and steaks. $15, just now becoming available in the marketplace.
Get the SideDish Newsletter
Dallas' hottest dining news, recipes, and reviews served up fresh to your inbox each week.