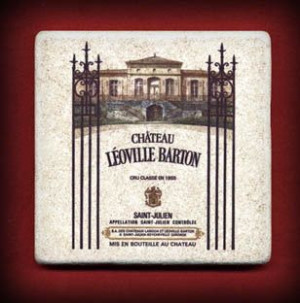 Some people feel the Rosewood Mansion on Turtle Creek is losing its special-occasion edge.  They may have loosened their tie, but they haven't taken it off. Check out this blockbuster Fête du Bordeaux Dinner created by executive super chef Bruno Davaillon and the wine experts at Sigel's.  I only have the wine information at this point, the menu is in the works.
The Fête du Bordeaux Dinner will spotlight the 2012 vintage of some of the biggest houses in Bordeaux. Jean-Charles Cazes  (Lynch Bages & Ormes de Pez), Lilian Barton-Sartorius  (Leoville Barton & Langoa Barton),Frederic Faye (Figeac & Petit Figeac), and Jean-Michel Laporte ( la Conseillante) will be in attendance.
This from Sigel's wine guru, Jasper Russo:
November's event will be truly memorable as we highlight the 2012 Vintage, featuring for the first time wines from both the Medoc and the Left Bank appellations of Pomerol and St Emilion.  We will be enjoying the wines of Léoville-Barton, Langoa-Barton, Lynch-Bages, Les Ormes de Pez, la Conseillante and Figeac, along with the an  incredible group of library vintages, all flown directly from the chateaus' cellars.
The dinner, limited to 100 people, is November 5th t 7PM. Cost is $225 per person  (tax and gratuity included). If you've got the money, do it. For reservations please contact: Jasper Russo ([email protected]) 972/685-2320.
Here's the wine menu:
le Mesnil Brut Prestige Grand Cru 2005
 First Course
2013 Blanc de Lynch Bages
 Second Course
2012 Petit Figeac
2012 Ormes de Pez (88-91ws)
2012 Figeac (91-94ws)
2012 la Conseillante (92-95ws) (92-94rp)
2012 Langoa Barton (93we)
2012 Lynch Bages (91-94ws)
2012 Leoville Barton (90-92rp)(95we)
Third Course
2009 Figeac (96ws)
2006 la Conseillante (94ws) (93rp)
2005 Langoa Barton (92ws) (90rp)
2005 Lynch Bages (94+rp)
 Cheese Course
2003 Figeac (en magnum)
1998 la Conseillante (91ws) (90rp)
1995 Lynch Bages (94ws)
1999 Leoville Barton (91ws)
Dessert Course
2004 Suduiraut (93rp)
Points followed by publication
WS         The Wine Spectator
RP           Robert Parker's Wine Advocate
WE         The Wine Enthusiast
ST           Steve Tanzer's International Wine Cellar
Get the SideDish Newsletter
Dallas' hottest dining news, recipes, and reviews served up fresh to your inbox each week.