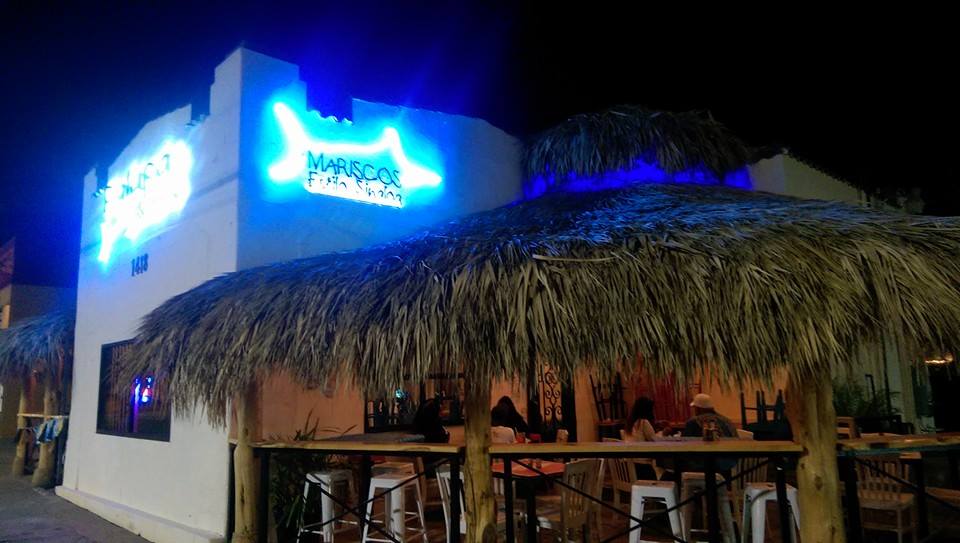 Owner of Palapas Seafood Bar to Open G-bar-O Farm & Ranch Market Grill
Tim Goza, owner of Palapas Seafood Bar on Greenville, will open Open G-bar-O Farm & Ranch Market Grill in April 2015.
Tim Goza has been a busy man. Goza, a native of Dallas, spent 20 years in the technology business before he sold his company a couple of years ago. He bought some land in the Hill Country and tried retirement, but he got restless. "You can only play so much golf," Goza says.
He put down his clubs and opened Palapas Seafood Bar on Greenville just south of Ross Avenue. Despite the funky, down-and-dirty vibe, Palapas turns out some delicious seafood concoctions inspired by the flavors of Mazatlán and the Sinaloa region of Mexico. Shrimp is flown in daily from the west coast of Mexico and all of the ceviches, tacos, and inspired seafood combo plates are filled with fresh fish. Luisa Medina, a former chef at Komali, runs the kitchen and makes a mean whole, grilled red snapper.
Today, Goza announces he will open G-bar-O Farm & Ranch Market Grill, a casual meat restaurant with a Latin flare. The 90-seat spot, located next door to Palapas, will focus on meat cooked on an open grill. "It's kind of Argentinian style," Goza says. "I'm working with some ranches in San Saba on securing my own brand of grass-fed-with-a-corn-finish beef."
Both restaurants strive to use organic produce and local resources. Goza plans to showcase his vendors by hosting a farmers market twice a month beside the restaurants. "I'm having a lot of fun," Goza says. "I've got one place heavy on the seafood and another heavy on the beef. And a farmers market to bring the community together." It's all scheduled to happen in April 2015.