A friend recently lent me her copy of Home Made Summer. "It's one of my favorite cook books," she gushed while turning the pages, filled with alluring photos and luscious recipes. After taking it home with me, I came across a recipe for a large polenate pizza with spicy ratatouille. I like ratatouille, and even though the traditional French dish is normally associated with summer, the warm stew of vegetables makes for a perfect comfort meal come the cooler months. I also like polenta. I'd only ever eaten it as a porridge, so the idea of baking it into a crust was intriguing. I decided to make the dish, except with a few personal tweaks. Here's the recipe.
For the ratatouille:
Olive oil
1 large onion, cut into rounds
2 cloves of garlic, minced
1/2 red bell pepper, coarsely chopped
1/2 orange bell pepper, coarsely chopped
2 yellow squashes, diced
1 eggplant, diced
5 stalks of asparagus, coarsely chopped
4-5 tomatoes, coarsely chopped
1 tbsp chopped fresh thyme
1-2 tbsp harissa
Salt and freshly ground black pepper
3 tbsp chopped fresh parsley
Crushed Aleppo pepper (optional)
For the polenta crust:
Olive oil
4 cups chicken stock
1 1/4 cups polenta
3 tbsp butter
1 1/4 cups freshly grated parmesan cheese
Freshly ground black pepper
12-inch round cake pan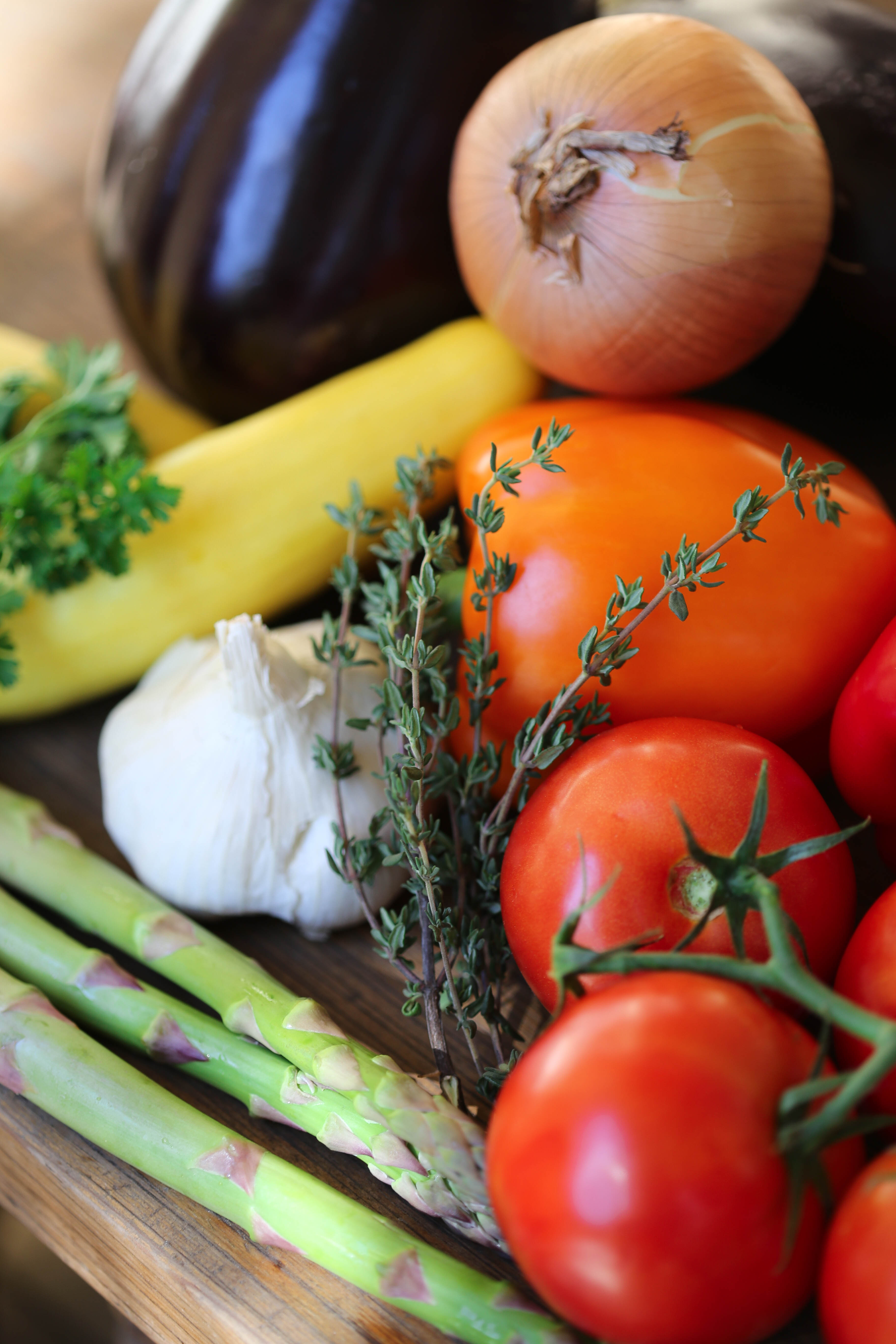 Heat a generous splash of olive oil in a large skillet over medium heat. Add the onions and sauté until they're soft, then add the garlic and sauté for an additional minute. Add the rest of the ingredients except the parsley and Aleppo pepper. Reduce the head to low and cook until the vegetable are tender. This should take about 30-40 minutes. Feel free to add more olive oil, and make sure to stir the veggies often.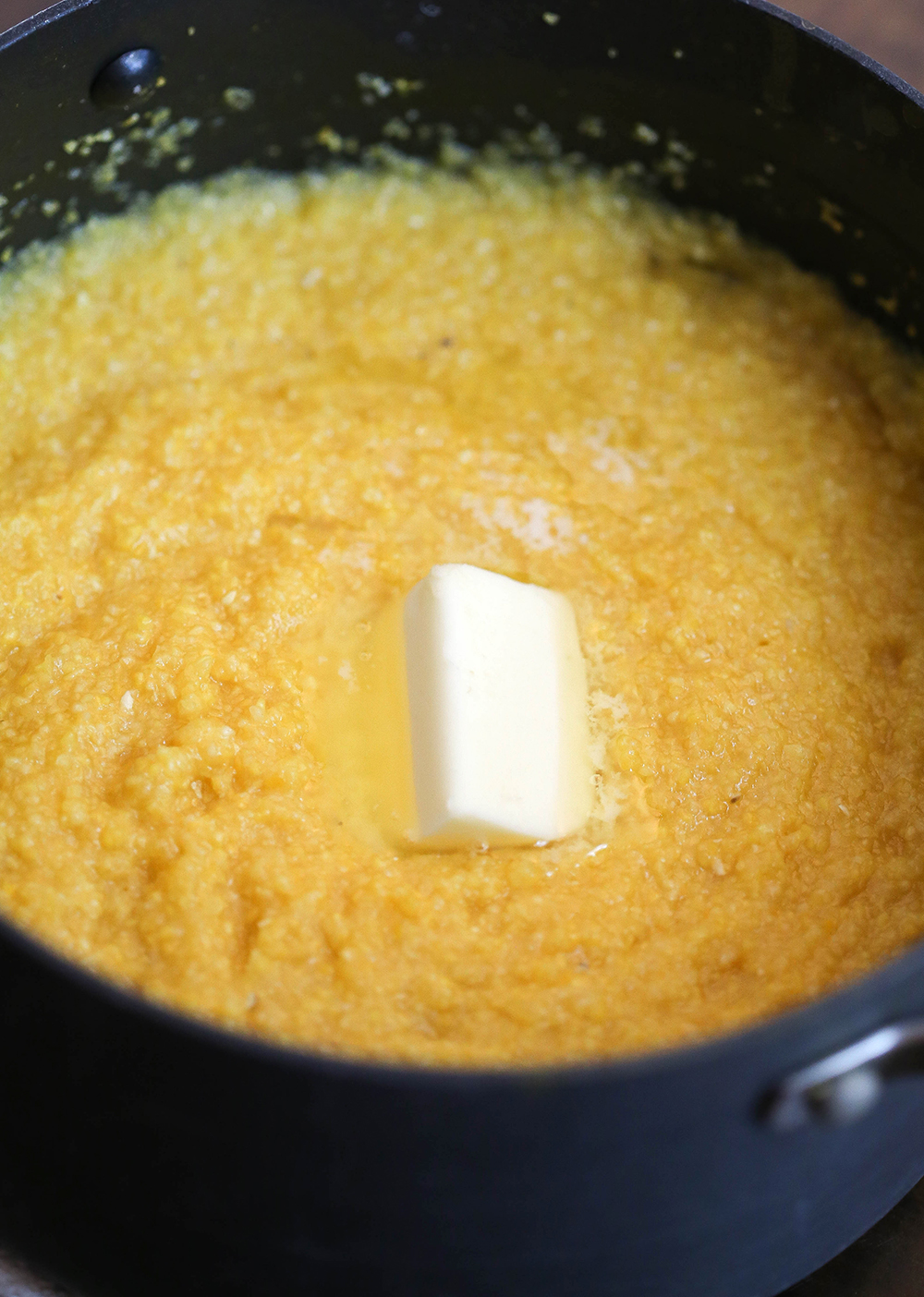 While the vegetables are cooking, bring the 4 cups of chicken stock to a boil. Slowly add the polenta and stir. Reduce the heat to low and stir frequently (you don't want lumps). Add the parmesan cheese and butter. Keep stirring until the polenta is smooth. Oil the cake pan and pour the polenta into it. Use the back of a spoon dipped in water to flatten it out. Let it sit until it's cool.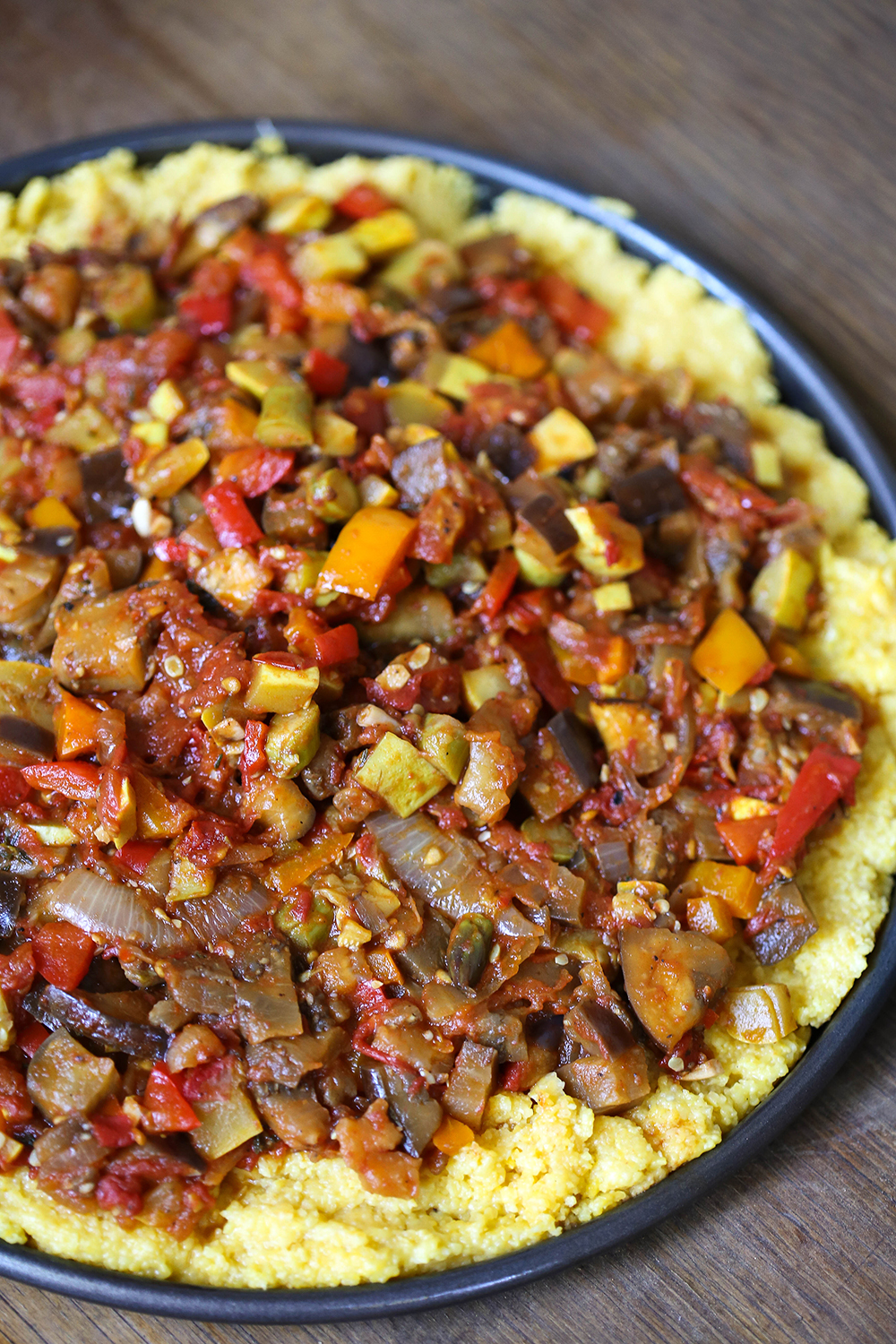 Preheat the oven to 350 degrees F. Top the polenta with the ratatouille, parmesan and Aleppo pepper (optional) and bake for 25-30 minutes. Sprinkle with parsley and shovel into your mouth.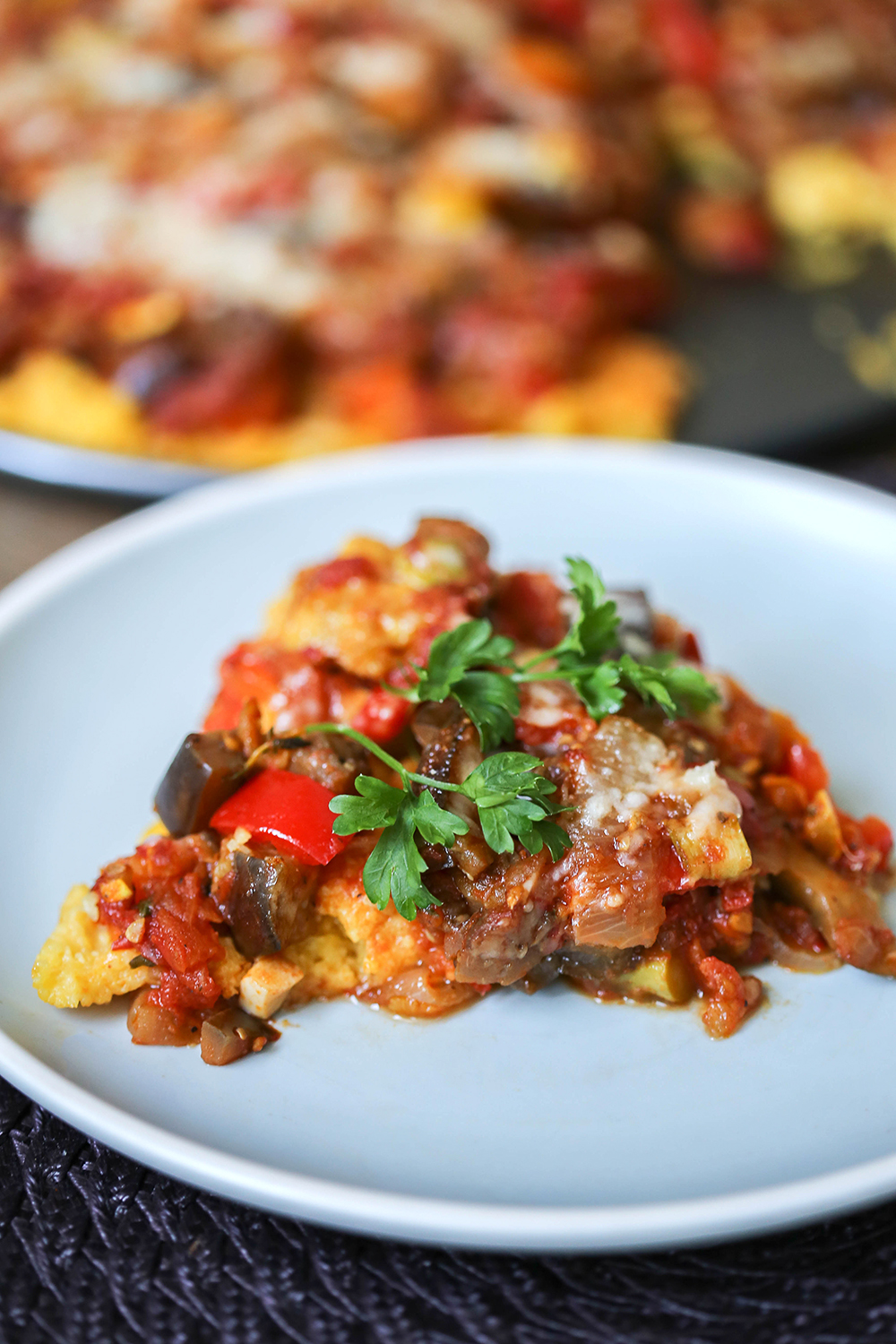 Get the SideDish Newsletter
Dallas' hottest dining news, recipes, and reviews served up fresh to your inbox each week.