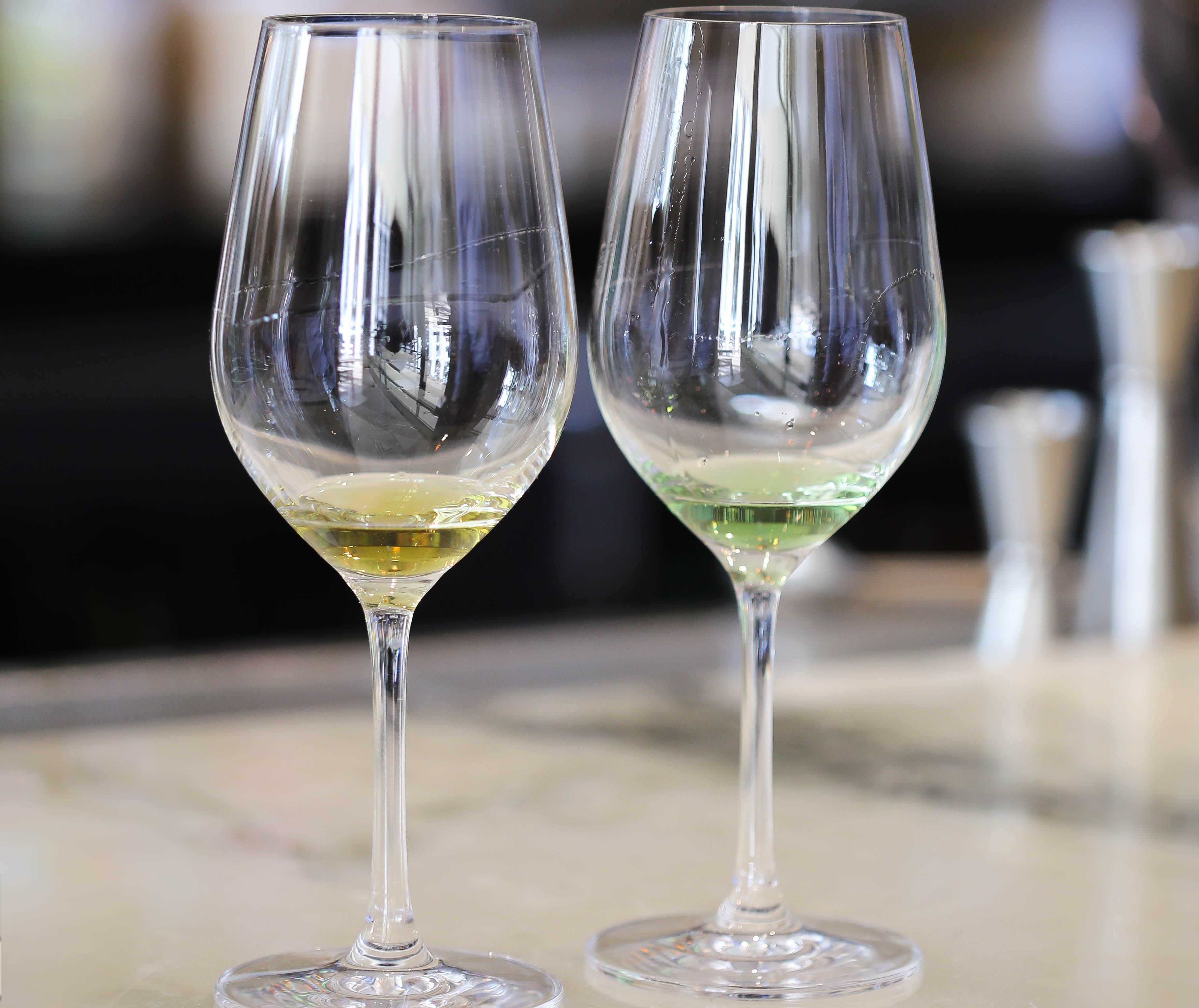 FT33 Launches a Barrel-Aged Cocktail Program
The bar only pours twenty-five of each drink per week.
I'm sitting at the bar at FT33 with two wine glasses in front of me. In one there's a familiar, grassy-colored splash of green Chartreuse, in the other a foreign yellow spirit. While technically also green Chartreuse, this liquor is the color of honey and smells sweet, like vanilla. Bartenders Tristan Price and Scott Augat watch in anticipation as I put the glass to my lips. The flavor is as sweet as the aroma, the sharp bitterness of the herbs are dulled by the oak barrel it was aged in. "This is delicious!" I blurt out while secretly wishing it was later in the day so I could order a proper, full-size cocktail.
FT33 recently launched their barrel-aged cocktail program. They currently have four whiskey barrels — from Balcones Distillery in Waco — that hold twenty liters of alcohol. This amounts to roughly two hundred and twenty drink portions each. The batches were made and then poured into the barrels, where they sat for eight weeks. The bar started serving the cocktails earlier in the month, and only pour twenty-five of each drink per week, they top off the barrels and re-open them the following week. This is their way of maintaining the integrity of the aging process.
The program focuses on seasonal, spirit-forward cocktails. There is currently a Martinez made with all-white vermouths, Ford's gin, triple sec and orange bitters; a standard Manhattan; Agave Negroni made with mezcal, tequila, vermouth, and gran classico; and straight Ford's gin. Two smaller barrels are filled with Chartruse, which is used for their oaked Last Word.
So far, the Manhattan is the best seller, and as winter approaches they'll experiment with seasonal spirits and heavier spices. They also hope to eventually barrel-age their own bitters.
In This Post