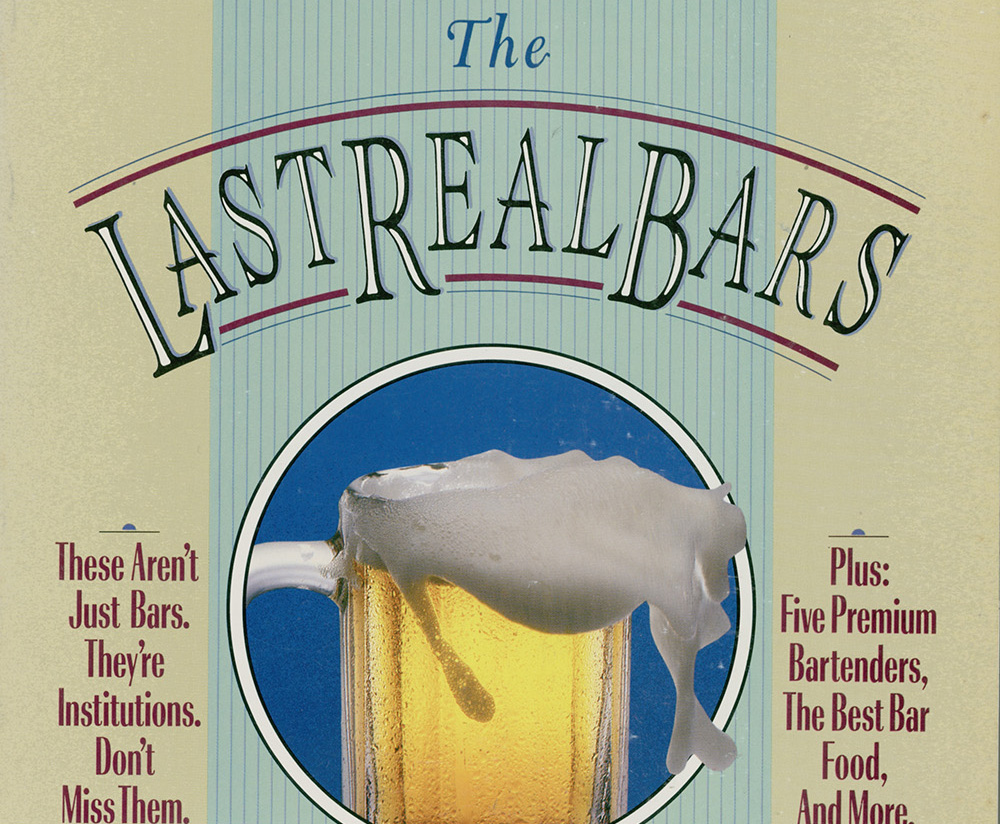 Flashback Friday: The Last Real Bars
Take a step back in Dallas dining history.
This May 1986 feature story examines all of the "true" Dallas neighborhood bars at the time. The piece kicks off with an ode to the late Lakewood Yacht Club (which shuttered in 1983), profiles five different bartenders, mentions some of the best bar food at the time and then finishes with a list of ten genuine neighborhood bars, which "are as scarce as blizzards in Dallas," according to the writer. Some of the watering holes mentioned include Lakewood Landing, Sons of Hermann Hall and recently-closed, Club Schmitz. The piece isn't exactly easy on the eyes — it seems they were experimenting with some fancy, new high-tech design elements — you can click here for a smoother read.