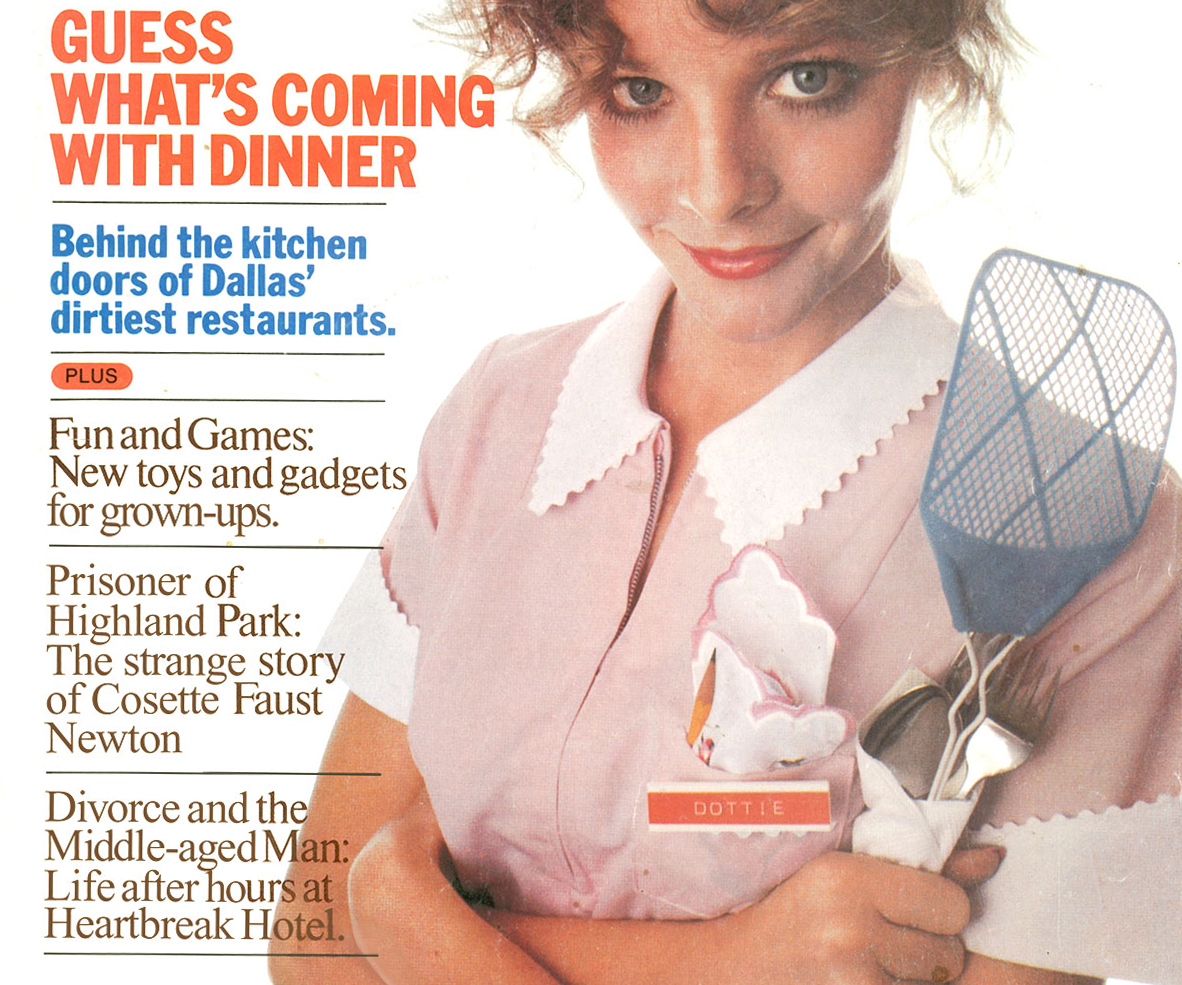 Flashback Friday: Dallas' Dirtiest Restaurants
Take a step back in Dallas dining history.
This week we're going all the way back to November 1977. The inside pages of this particular issue are filled with grit. There's a story on "The Meanest Street in Dallas," Bryan Street dubbed the meanest of them all, another on Cosette Faust Newton and her dream home turned prison, one on life after divorce, and then there's the cover story. The image of doe-eyed diner waitress, "Dottie," wielding a flyswatter caught my eye. And then I read the headline; "Guess What's Coming With Dinner? Behind the kitchen doors of Dallas' dirtiest restaurants." How could this not be good?
The story kicks off with a tale of food poisoning that is followed by a list of incidents that display a range of health code violations — my personal favorite is that Campisi's on Mockingbird had to get rid of a monkey that was allowed to prowl the kitchen — and then there's a list of well-known restaurants at the time that were taken to court for neglecting to obey the city's food ordinance. Some of the restaurants mentioned in the article are still operating, but most have long since shuttered. It's truly a fun read. Click on the images to enlarge, and take a step back in Dallas dining history.