It's half past seven on Friday night. Eddie "Lucky" Campbell, who is adorned in his usual attire — a button-down baby blue shirt, vest, tie and fedora — is hunched over a block of ice on the patio of his newly-opened bar, with a chainsaw in his hand. The well-known Dallas cocktail slinger, and now bar owner, has a knack for theatrics. Over the course of my time spent at Parliament, I watched bartenders chip away at ice with metal picks, ignite orange twists with blow torches (a common practice when making old-fashioneds) and saw through enormous blocks of ice.
Parliament opened in Uptown just over a month ago, in the space that once housed Four Lounge. A massive bar spans the entire space and bottles line the back wall, which is backlit by a soft orange glow. There are a few bar stools and small tables, but seating is limited.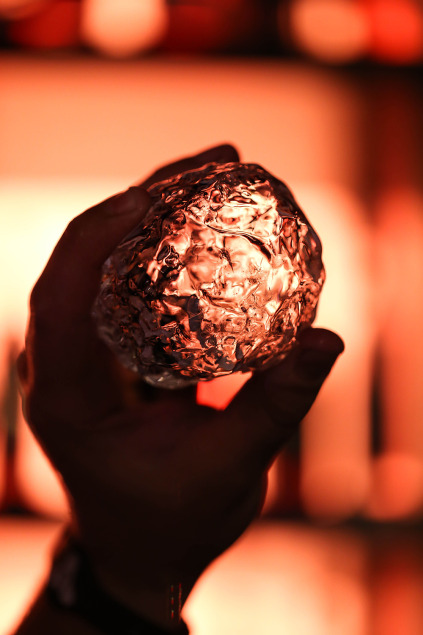 The drink menu — which is literally a small book — offers plenty of options. However, if you're feeling indecisive, you can tell the bartender the things you like (and don't like) in a cocktail and they will craft one for you.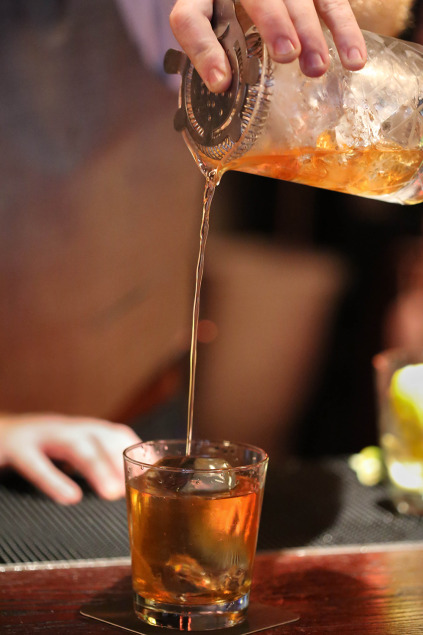 The cocktails are as garish as the ambience. There's classics like the old fashioned and champagne cocktail, absinthe and the popular Ramos gin fizz, a cocktail that dates back to the late 19th-century. "That's our most popular drink," Stephen Halpin (previously of Barter) says while muddling fresh mint in a glass. "We sell about 60 to 70 of them a night."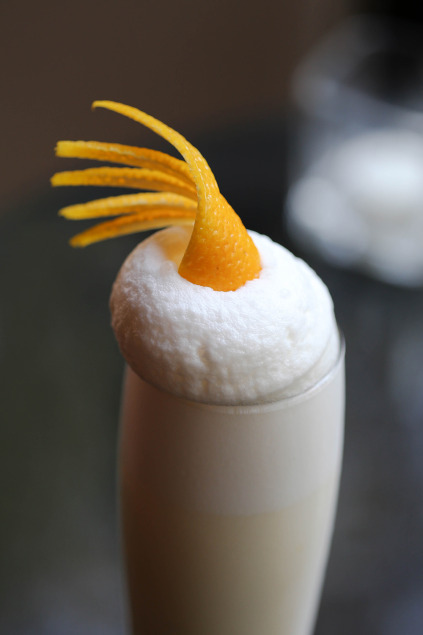 While the cocktails, environment and even the bartenders (who don button-down shirts and vests, much like Eddie's) embody an air of sophistication, the overall vibe of Parliament is laid back. For starters, there's no dress code. There were people in there sporting everything from jeans and sneakers, to leather pants and Jimmy Choo pumps. There are no pretentious rules, either. Take all of the frills away and what you're left with is a small, Dallas bar with seriously delicious — and potent — drinks. Not in the mood for a craft cocktail? They offer beer and wine, too.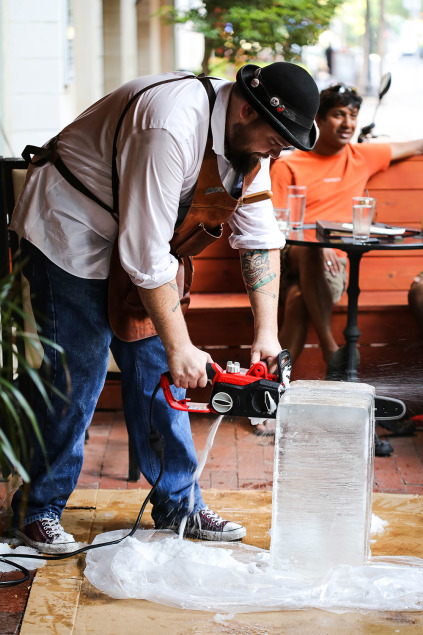 Parliament is open Monday through Saturday from 5 p.m. until 2 a.m., they have happy hour from 5 p.m. until 8 p.m. (or any time it rains — no joke) which features a handful of craft cocktails ranging from $4 to $7.