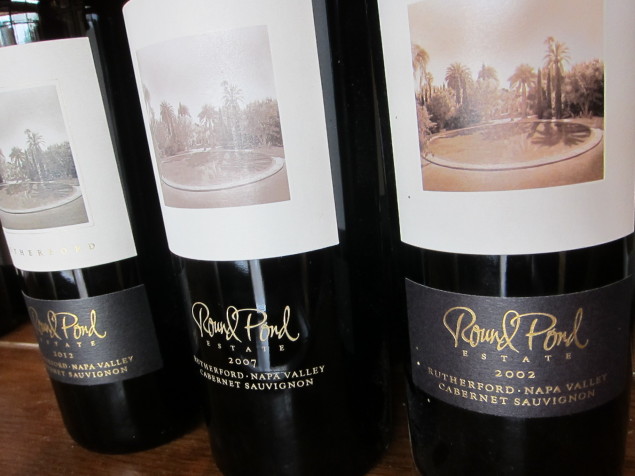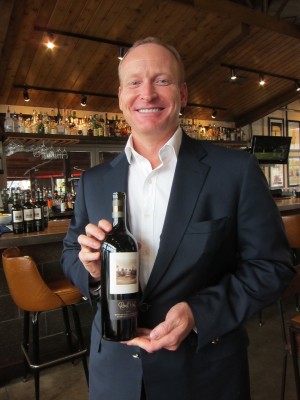 Round Pond Estate in the heart of Napa Valley has mastered the art of farming vines, olive and fruit trees in volcanic California soils while focusing on sustainability and giving back to the earth. CEO Miles MacDonnell visited Dallas recently for a small lunch held at the farm-to-table-focused Bolsa to share some of these ideas, the basis for his winery and family philosophy, over a glass or two of their hearty Cabernet Sauvignon. I joined as a guest of the winery after having a chance to visit the property earlier this year, also tasting as their guest.
Happily, the winery was far enough north of the epicenter that the recent earthquake did not have much effect, but the whole community of Napa Valley will deal with the effects of the earthquake for some time. Just another reason to support Napa and drink Napa Valley wines, like these from Round Pond.
Located in Rutherford, the area of Napa Valley known for its dusty, earthy soils which produce robust yet elegant wines, Round Pond sits on an over 400-acre estate, of which around 350 acres are planted to vines. Surrounded by neighbors like Honig, BV and Caymus, the family owned operation started initially as growers in the 1980s, mainly selling their grapes to other wineries, like Mike Grgich for his Grgich Hills Cabernet. The goal when owners (and the parents of Miles) Bob and Jan MacDonnell purchased the first vineyards was to stay like this, focusing on growing quality vines on their estate. Yet as many in the industry do, they started making a bit of wine themselves, mainly to help them understand the needs of their clients and grow the best fruit they could.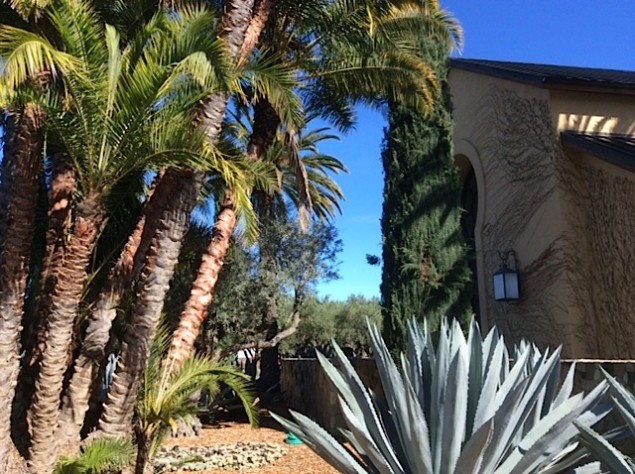 This small production grew, eventually leading to the first commercial production in 2002 of just a few hundred cases, naming the wine "Round Pond." The name was inspired by idyllic camping trips Bob MacDonnell had taken as a boy near Lake Frederick in West Point, New York. He wanted to give his kids something similar to grow up with in Napa Valley, creating memories, celebrating a youthful spirit, and bonding with nature in a serene retreat. Miles and his sister, COO Ryan MacDonnell, grew up in their Napa Valley vineyards, learning the importance of sustainability and respecting the land first hand. This philosophy plays into every part of their work from the vineyards to the 12 acres of olive orchards and 5 acres of biodynamic gardens.
In addition to making their own wine, which has grown significantly from the few hundred cases in 2002 to around 25,000 last year, they continue to grow an abundance of fruit for many of their neighbors. If they kept all the fruit they grow their production could easily top 100,000 cases; however, being conscious growers has always been the focus for the team behind Round Pond.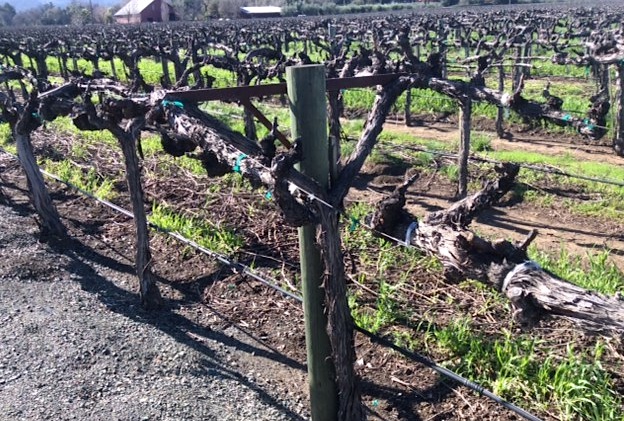 Besides vineyards, they also focus a great deal on their olive orchards. They had a slight interest in olive oil, and like many wineries in the region, had planted olive trees to line their driveways, pressing a bit each year for friends and family use only. A particular plot of their land near the Napa River continued to under-perform, producing fruit that wasn't up to the standard they had established. They pulled up the vines and planted Italian and Spanish variety olive trees, adding one of only two olive presses in Napa Valley to their property. Today their Extra Virgin Olive Oil is some of the freshest in California, with a nicely balanced palate that starts off subtle and creamy, and ends with a nice hit of spice. Delicious as a finishing oil on pasta, white fish or drizzled on fresh hummus.
Though the Italian variety oil is prized as being some of the finest olives in the world, I am personally a fan of the Spanish, loving the green, herbal and grassy notes of the Spanish Arbequina olives. They also have perfected the infusion of oils with their Meyer Lemon and Blood Orange Olive Oil, made by crushing the fruit with the olives in the press so they create a harmonious, integrated flavor with freshness and fruity balance, delicious as a finishing oil on an avocado-grapefruit salad or even drizzled on vanilla ice cream with a pinch of salt, creating flavors that remind me of an orange creamsicle.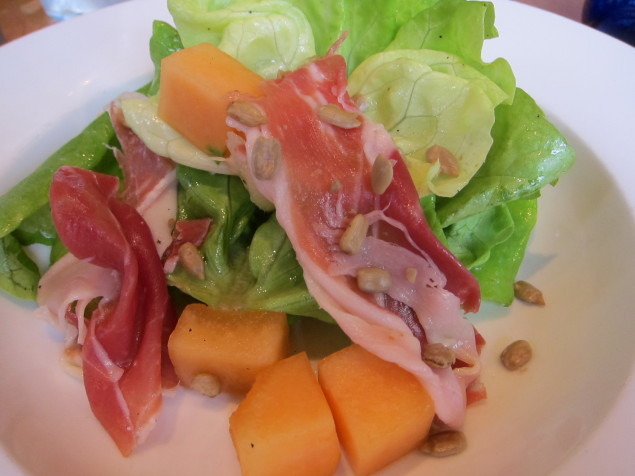 Round Pond has established itself on their earthy, dusty Rutherford Estate Cabernet Sauvignon, however they also prove another fruit can shine in their Rutherford soils, Sauvignon Blanc. Like other stellar Round Pond Napa Valley Sauvignon Blanc wines from Rutherford, like Meander and Honig, the Round Pond Sauvignon Blanc balances juicy fresh citrus, pear and white peach fruit with light floral notes, enhanced with a nice layer of texture from a touch of sur lie aging (or leaving the wine on the yeasts for a short period of time,) while remaining crisp and light. Prefect with Bolsa's butter lettuce and melon salad.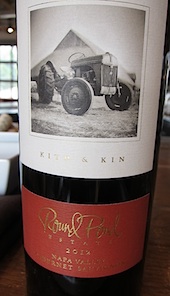 Moving into the red wines, their entry level "everyday" wine Kith and Kin is an easy-drinking wine meant to be enjoyed with family and friends (Kith & Kin is Old English for friends and family) with anything from pasta to pizza to burgers. Though predominantly from the same estate fruit the winery produces their hearty Rutherford Estate Cabernet from, the winery also adds in a touch of additional purchased fruit from throughout Napa Valley and blends in additional Bordeaux varieties, like Merlot, Petit Verdot and Malbec, to produced a soft, balanced, approachable and fresh wine filled with juicy red berry and cherry, sweet spice and a touch of vanilla.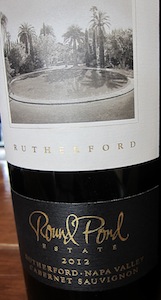 It is always fun to be able to try a current vintage release of a wine, as well as an older vintage to see how the wine may have progressed in style, but also to understand the wine's ability to age. We had a chance to try both the 2012 Estate Cabernet Sauvignon as well as a bottle of the 2002, the first wine released under the Round Pond label. Though 12 years old now, the 2002 still had great fruit, acidity and weight, proving it could have easily aged another 5-8 years. Yet the silky, supple tannins had softened over the 10 years to make it very satisfying right now. Tasting side by side with the current (and stellar) 2012 release, you can see where the wine can be if aged a bit with just a touch more subtlety, with ripe fruit, licorice and mocha notes softening to reveal more dried fruit, leather and spice notes, while both maintained that inherent earthiness that fills the palates of Rutherford Cabernet Sauvignon.
The wines are currently carried at Goody-Goody stores and via their website, ranging in price from $24 for the Sauvignon Blanc to $50 for the Rutherford Cabernet Sauvignon.
Get the SideDish Newsletter
Dallas' hottest dining news, recipes, and reviews served up fresh to your inbox each week.