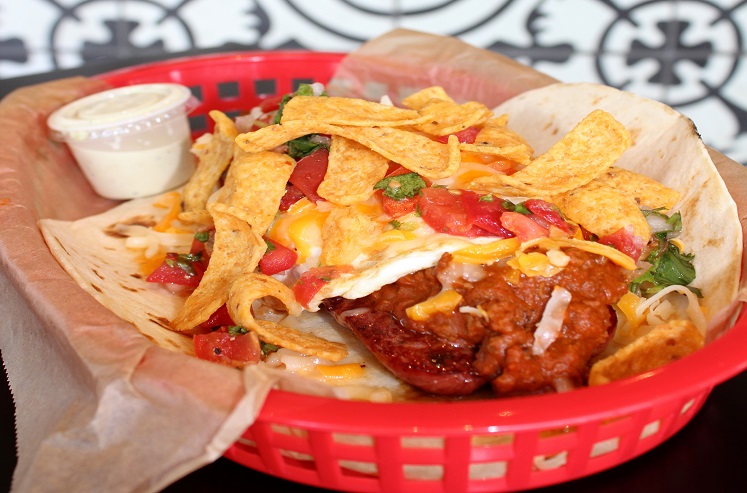 Torchy's Everchanging Menu
Torchy's, known for unique, chef-inspired tacos, is holding on to grilling season with this month's Taco of the Month, The Texas Chili Dog.
Torchy's Tacos is known for regularly changing up their offerings.  In fact, half of the menu is comprised of previous Tacos of the Month that "customers just couldn't stop ordering," says Founder, Michael Rypka.  Just last month, they dared customers to "earn the burn" with four brand new tacos of progressive spice for a promotion titled Some Like it Hot.
The Texas Chili Dog packs some heat, but nothing like it's predecessors.  Grab one while you can and be sure to voice your opinion if it's a favorite.  It just may end up on the permanent menu.
The Texas Chili Dog is made of a jalapeno sausage link topped with homemade Texas chili, shredded cheese, a fried egg, pico de gallo, a handful of corn chips, and Poblano Ranch.  Available through September 30th at all Torchy's Tacos locations.
For a full list of hot spots, visit Torchy's website.