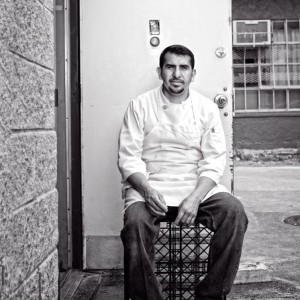 In our September issue, we highlight 40 people who have shaped Dallas into what it is or are encouraging its growth in different ways. These men and women have helped bring our city to its most exciting time as one of the fastest-growing metropolitan areas in the country.
If you've ever enjoyed the iconic mushroom soup at the Grape, you should know who Chuy Cruz is. His older brothers Juan and Hector made the comforting dish before him, and he took up the mantle in 2001. It's been 25 years that the Cruz brothers have been stirring the pot, and no matter who tries to make the recipe at home, it just doesn't seem to turn out the same way as Chuy makes it.
Chuy takes great pride in making the roughly 15 gallons of perfect soup a week. It has become a Cruz family tradition, and one that Dallasites have made part of theirs as well.