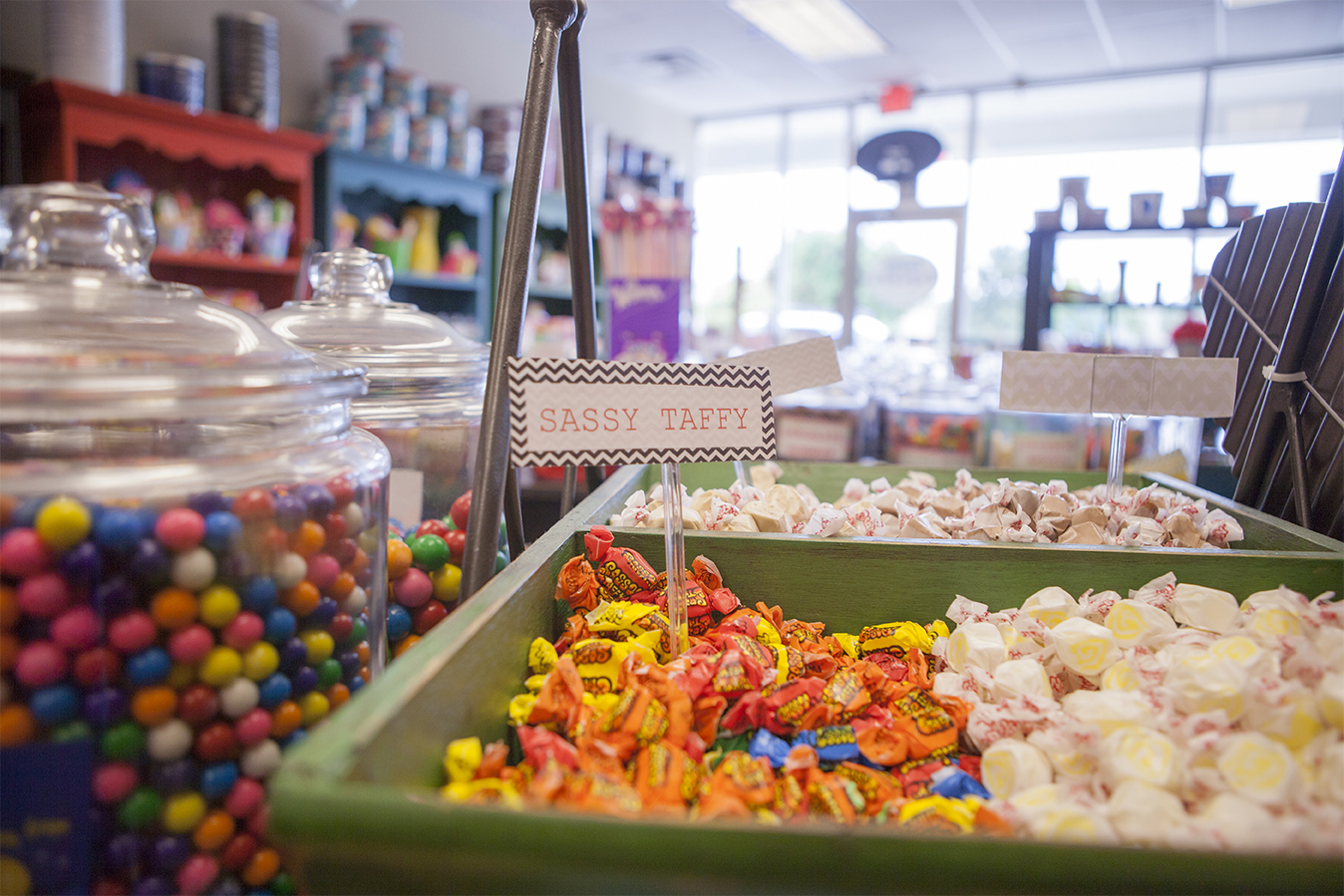 Neighborhood Shop: Sassy Popcorn in Allen
With about 50 sample-ready varieties, friendly staff, and a store full of classic candies and sodas, it's worth the drive.
We talked about popcorn last week. And considering that the average American eats about 51 quarts of popcorn per year, the ancient snack is obviously beloved. I'll admit that I don't dive into tins of caramel and cheese popcorn around the holidays. I think I burned out on it when I was a kid. But sometimes I crave the classic buttery kind at the movie theater, and sometimes I like a chocolate drizzle over a handful at home. I was entirely unaware that so many flavor varieties existed until I went to Sassy Popcorn in Allen.
Opened by two friends named Kaci and Keri who loved the puffy stuff, this old-fashioned shop has about 50 kinds of popcorn to choose from, as well as classic candies galore. This is actually a great place to grab quick gifts for parties (or for OCD folks), with every color of M&Ms and gummy bears separated out. Old school sodas in the bottle, taffies, Swedish Fish, and gummy army men are among the myriad jars. Grab a tin with a sports team logo or girly design on it and fill 'er up.
Popcorn flavors like Bacon Cheddar, Loaded Potato, Twisted Peanut, Chocolate-Covered, and cheesy, nutty, or buttery options are available. The kicker: you can sample them all! The chocolate ones are very, very sweet, and the cheesy ones leave that glorious film on your fingers. The Loaded Potato is addictive, and the peanut butter style is so rich you can hardly finish your serving. But fantastic. I have to try the Chocolate with Peanuts next. If you're not sure what you like yet, there are very small bags you can purchase to try them out.
You can view the menu and purchase any of them online, as well as gift boxes and tins in multiple sizes that they'll fill and ship for you. The ladies in this little place are so sweet and accommodating and the selection is huge. If you're a popcorn lover, hike up to Allen to load up for the holiday season.