Hopefully you didn't plan to kick back on the couch this weekend with another Netflix marathon of "House of Cards," because that's just not going to happen. This weekend keeps on giving as you move from one drink special to another prix fixe meal. Pack some Tums; you'll need them.
Thursday September 11th
The Library at Warwick Melrose Hotel ends their final week of Martini Madness with some sugary sensations. This four-week long marathon features 20 unique martini creations at $15 a pop vying for a spot on the bar and restaurant's cocktail menu. Guests can vote for their favorite, submit their own creative name for one of the drinks and have the opportunity to win a free martini. The Cotton Candy, Root Beer Float, Bubbly Peach, Gummy Bear and Chocolate Marshmallow Martinis are this week's rotation through next Wednesday. Miss a week? Martinis from weeks past are available to catch you up on things.
Friday, September 12th
East Hampton Sandwich Co. celebrates their 2nd Anniversary with drink and lobster roll specials today and tomorrow. Guests are invited to stop by one of the three locations for $2 mini lobster rolls and enjoy $1 Hampton Bloody Marys, $1 Mimosas and $1 Sangrias.
Saturday September 13th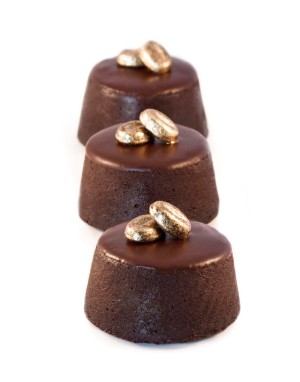 Simply put, if you don't like chocolate then you probably hate puppies and never believed in Santa Claus. That's why everyone should feel compelled to indulge at the Dallas Chocolate Festival at Addison Conference Centre. Local and national chocolate makers come together to showcase their creations and put on demonstrations for guests. Sample and learn from chocolatiers like Madame Cocoa, Kate Weiser, Art Pollard, and more for $25. Choose from multiple entry times throughout the day and even take workshops on Sunday, the price of which is included in the admission ticket.
Everyone also loves cheese. And wine. Come to think of it, this Saturday is going to be all-around amazing. Join Scardello's Rich Rogers at Veritas Wine Room from 5 PM – 7 PM for a tasting of four French wines and four French cheeses, namely Roquefort (which the FDA is trying to restrict in the U.S.), Essex Comte, Tome de Chabrin, and Ossau-Iraty Montagne.
Wash down all that cacao with some craft beer at the Dallas Observer BrewFest at Dallas Farmers Market. A $45 general admission ticket will get you through the gates at 7 pm to relish in 12 two-ounce beer samples, local food vendors and live music. Guarantee your entry to the event here.
Sunday September 14th
Okrapalooza is back at The LOT and competition appears more heated than ever. Celebrity chefs and home cooks alike will present their best okra dishes and battle it out for the title of Okrapalooza Champion of the World. The $35 ticket will get you okra tastings, sides, beer, and live music. All proceeds benefit the Promise of Peace Community Garden and contribute to the farm-to-table movement and programming for at-risk youth.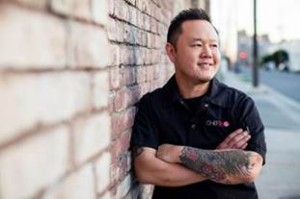 Dallas likes to duel because across town Pakpao Thai invites home chefs to take on Jet Tila in a Pad Thai celebrity chef throwdown. Entry to the competition is free with a $500 cash prize up for grabs. Interested Dallas home cooks should email [email protected] to participate, with a brief reason why they should be chosen. Just want to watch and stuff your face? Enjoy the Bloody Mary brunch with $5 Thai Bloody Mary's and tunes from DJ Mopera before heading next door to Oak at 2:30 pm for the festivities. John Tesar, Tre Wilcox, and Whitney Filloon are on the judges panel, and you might see former Maverick Derek Harper there too.
End your night at The Windmill as Lucia chefs Justin Holt and Mike Gibson host another porchetta pop-up dinner starting at 6:30 pm. For $20 you get a plate of Red Wattle porchetta, sides and a craft cocktail courtesy of Angel's Envy bourbon, Papas Pilar rum, and Fever Tree tonic water.
Monday September 15th
Kevin Carriker of Kobalt Wines will discuss winemaking as guests enjoy a four-course meal from Chef Blaine Staniford at Grace Restaurant. Sip on pairings and enjoy dishes like Japanese Madai, Smoked King Salmon Belly, Trumpet Royale Mushroom and Colorado Lamb. Seats are $150 and you can make your reservation by calling 817-877-3388.