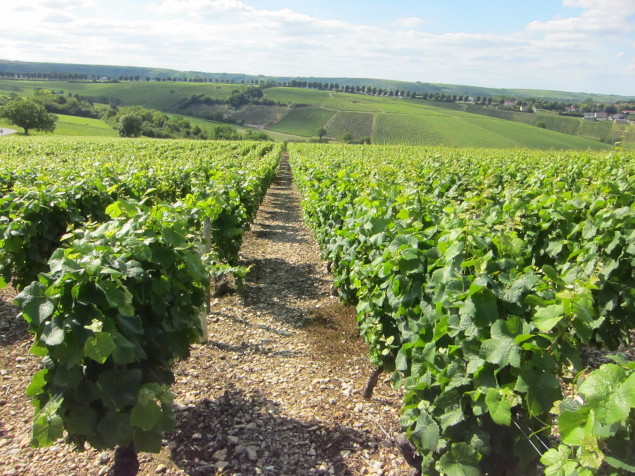 Deciding which you prefer, a value priced wine vs. a high end bottle, can actually come down to what sex you are.  I read an announcement last week from the research firm Canadean that noted that men prefer higher quality, more expensive wines, where women seek out more value driven wines to satisfy their need to relax and unwind.  The study looked at extensive consumption surveys and group buying habits, but other than the fact that women are the top consumers of wine (about 59% of wine consumed is by women, 41% by men) I don't believe that this is the universal truth amongst all men and women, all Americans, all Texans.
Yes, my husband has an incredible interest in wine, as do many of his male friends, but they buy everything from expensive to affordable, more interested in what is in the bottle than the price tag on it.  Similarly, I have girl friends that love an easy, every day bottle of $10 or $15 wine and enjoys them often, but they also love a high end bottle, freely buying and opening them any day of the week.  Either way Americans spent over $21 billion on wine in 2013, according to the study, making this key finding one of the most exciting for the industry today.
So, what do you prefer? Are you someone who always looks for value in your wine purchasing, or do you prefer to seek out that one special bottle to enjoy only on special occasions to have a true wine experience?  Weigh in and let us know.
In the mean time, consider one of these for your high end or your value driven wine tonight. Try them with your friends in a blind wine tasting (without showing what the label is) and see which you prefer. A few selections were sent for editorial consideration.
Anytime I can try a bottle of Vision Cellars Pinot Noir I am a happy girl. Winemaker/Owner Mac McDonald masterfully crafts earthy, cool weather Pinot Noir from some of the finest fruit in California, including his rich Las Alturas Vineyard Santa Lucia Highlands Pinot Noir filled with black cherry, blackberry, and red raspberry with balanced texture, weight and subtle tannin for a smooth, velvety finish.  $48 available via the Vision Cellars website.  Mac also makes his Santa Lucia Highlands Pinot Noir blending fruit from Las Alturas, Gary's and Rosella's Vineyards, some of the finest in the world, for his refined Pinot Noir filled with layers of black and blue berry, earth, wet stone and cedar with a great balance of acid and tannin, making this a wine to enjoy now or to hold for another 8-10 years. $40, available via the Vision Cellars website. Wine Spectator agrees as well; the magazine just gave Man 93 points for his Las Alturas, 92 for the Santa Lucia Highlands.
The temperamental Pinot Noir grape causes headaches for many winemakers all over the world.  And honestly, spending less than $20 on a bottle of Pinot Noir always makes me a bit nervous. The variety requires great care, so finding a great Pinot Noir for around $20 is always exciting for me. Pali Wine Company has figured out how to do this making cuvee blends of AVA focused wines sourcing fruit from quality vineyards throughout California and Willamette Valley, Oregon. With a focus on quality and fruit that shows the expression of the land, as well as fair prices for consumers they are successfully proving that great tasting, high quality Pinot Noir can be made for $20-$30.  The Riviera Pinot Noir from Sonoma County leaps from the glass with aromas of boysenberry, blackberry and earthy mushroom aromas that are carried through to the palate, finishing with a layer of umami filled soy and shitake. $20 available at Goody-Goody.

Archery Summit shines as one of the premier producers in Willamette Valley, one of the finest regions for Pinot Noir in the world. Though not the oldest, just celebrating 20 years of making wine in Willamette, they have perfected the understanding the terroir developing an expertise elevating their fruit and creating some of the best Pinot Noir wines from the region. Though they have several different tiers of wine for any price point, their Argery Summit Estate Pinot Noir from the 16 acre Dundee Hills estate vineyard opitimizes the goal the winery had when they began, to make incredible Pinot Noir with distinct expression of the earthy, mineral rich, jory soils on their land. $150, available via their website.
Vineyard 29 shines for both the quality of their estate fruit and the technological innovations they use inside the winery. Yes, they have their high end Vineyard 29 and Aida Estate Cabernet Sauvignon, retailing for around $200 a bottle, but their Cru Cabernet Sauvignon, aged almost as long as the other two at 18 months instead of 20, in partially new instead of predominantly new French oak, the wine is a touch lighter that its siblings, filled with lush blackberry, licorice, mocha and espresso notes. Retailing at Goody-Goody for around $55 a bottle it is a stellar Napa Cabernet from St. Helena fruit that shines with the influences of their expressive terroir.

I had a chance to have lunch with Miles MacDonnell, CEO of Round Pond Winery and Vineyards in Napa Valley last week when he was in Dallas, joining as his guest, tasting through both current vintages as well as a few library wines including a stunning 2002, but the wine that really stood out as approachable, easy and perfect for an every day bottle was their "Kith & Kin" Cabernet Sauvignon from their sustainably farmed Rutherford estate fruit. Made up of 76% Cabernet Sauvignon blended with 20% Petit Verdot with a touch of Petit Sirah and Merlot. Rutherford is known for big, earthy, dusty (and often expensive) Cabernet based wines and this one was much juicier, fresher and lively with layers of strawberry, raspberry and black cherry with a touch of sweet spice and vanilla. $30, available at Goody-Goody stores.
Paso Robles is a region known for both their quality wines and their affordability. I write often about the stellar wines made by Hope Family Wines, from their varietally correct Austin Hope Syrah and Grenache,  to their delicious and affordable Liberty School wines, like their citrus, apple and honey filled Chardonnay to their cherry, mocha and licorice filled Cabernet Sauvignon, each prices around $15-$20 a bottle, available at Spec's stores.
I also recently tried the new release of JUSTIN 2012 Cabernet Sauvignon, made from the limestone filled soils of the estate and aged for 14 months in American oak, giving the black cherry and blackberry filled wine a hint of vanilla, cedar and coconut.  Add in hints of dried herbs, toasted tobacco and black licorice and a lush, rich wine is the result, priced around $25, available at Spec's.
In the Carneros region of Napa Valley is Etude Winery is producing fresh, lively and aromatic Pinot Noir, Chardonnay, Pinot Blanc and Pinot Gris.  The Etude Pinot Gris is the perfect wine for summer.  Made in an Old World style from certified Alsatian clones of the varietal the wine is filled with ripe golden apple, lychee fruit, apricot and white flower. Nicely rounded from 5 months of aging in stainless steel barrels, yet still very fresh and light, with great acidity. $28 via their website.

Further north in Washington State Mercer Estates is also growing stellar cool climate Pinot Gris in Yakima Valley. Filled with white peach, orange blossom and fresh citrus the wine leaps from the glass with fresh aromatics of honeysuckle, citrus and flowers. The flavors meld layers of stone fruit and citrus with steely minerality for a concentrated, fresh and balanced wine great for summer sipping. $15 via their website.
Get the SideDish Newsletter
Dallas' hottest dining news, recipes, and reviews served up fresh to your inbox each week.