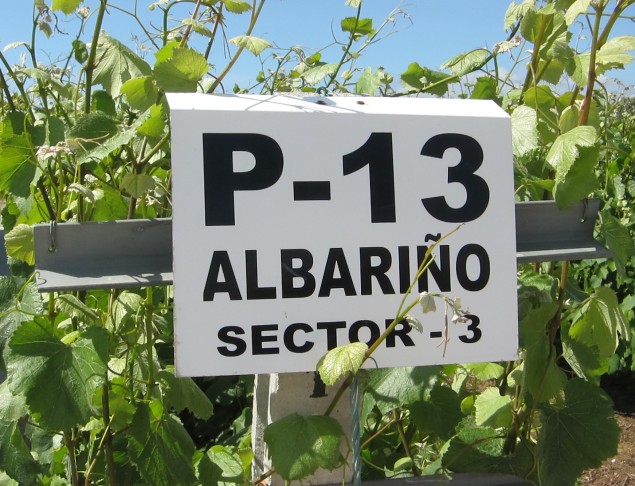 If you are looking for a light white wine that has some personality and character, Albariño is the perfect option. Considered by many to be the ideal substitution for traditional Sauvignon Blanc, particularly those from New Zealand, Albariño has the similar zippy citrus characteristics in its fresh flavor profile. It is often  inexpensive. Large Rias Baixas producers like Martin Codax and Paco and Lola are importing their product into the U.S. for reasonable prices and many bottles sell for under $15.
You might expect the variety to be simple without much complexity. However the thick skinned, often difficult to grow Albariño delivers so much more. I recently had a chance to visit the Rias Baixas D.O.as a guest of the region.
Located in the northwest corner of Spain, Rias Baixas is also known as the Albariño capital of the world. It is located in Galicia, a very wet,  green, and  humid part of Spain.  Upon arrival, you quickly understand how quickly the fruit changes from one sub-zone to another all of which located in a  very small space (driving from one part of the D.O. to the other takes less than 2 hours). The grapes are influenced by the sea, granite-filled soils, and sun, or lack of it.  The consistent drizzle of rain produces complex wines filled with layers of steely minerality, fine herbs, white flowers and rose, fig and balsamic notes, with briny saline from the Atlantic influence, melding with inherent citrus, stone fruit and ripe grape notes dominant in the variety.
Albariño became the dominant variety in the region just a handful of years ago when vintners and winemakers from the area came together to create this Rias Baixas region. The variety  pairs ideally with their seafood cuisine and displays the characteristics of their granite-filled, rocky soils.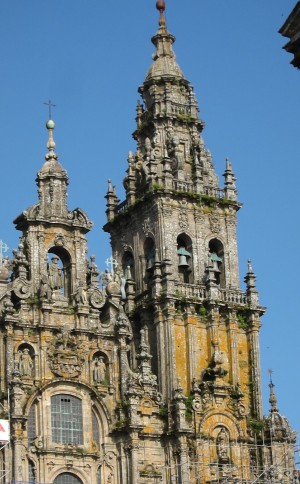 It is not a region of wine tourism. Visitors don't come with the initial purpose to taste wine. They pass through the Rias Baixas region while embarking on their Camino, or holy walk, on their pilgrimage to Santiago de Compostela in the northern part of the region, thought to the be the burial place of Saint James the Apostle, the patron saint of Spain.
This pilgrimage is also how the variety first arrived in Galicia. Amentiera monks traveling on their Camino brought vine cuttings with them in the 12th Century.  Though the various Camino routes travel through the Rias Baixas wine region, marked by pale blue lights dotting sidewalk paths from town to town, bodegas along the way traditionally aren't focused on tourism. Few having tasting rooms or the ability for visitors to try the wine aside from stopping in local restaurants and tapas bars.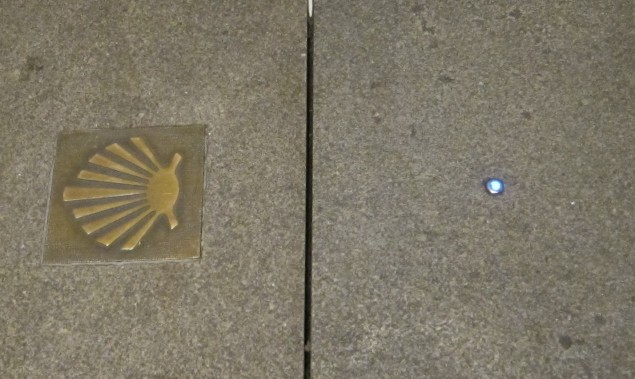 This is a region steeped in family history.  It is a place where every home has a few vines in their front yards to make their own wine. Today there are over 6,000 growers in the region, many own less than 2 or 3 acres of land, often growing grapes simply for themselves or to sell to various producers in the area. Though there are thousands of growers in Rias Baixas there are only 177 bonded wineries producing wine for public sale.
Galicians adopted the use of the pergola to trellis their vines. It allows the grapes to gain maximum sunlight exposure and a constant breeze to ward off humidity. Families often utilize the space underneath to graze their family goats or sheep or plant the gardens filled with the dominant vegetables of the area such Padron peppers, corn, carrots, cabbage, and potatoes. Galicia is a Protected Geographical Indications (PGI) for Patatas de Galicia.  Though difficult to grow in hot, humid, often rainy conditions, Albariño handles the climate well, keenly taking on maritime influences in the wine's flavors.  Rias Baixas was created as a D.O. in the 1980's with Albariño as the primary grape, noting that if you include Albariño on the label 100% of the wine in the bottle has to be the variety.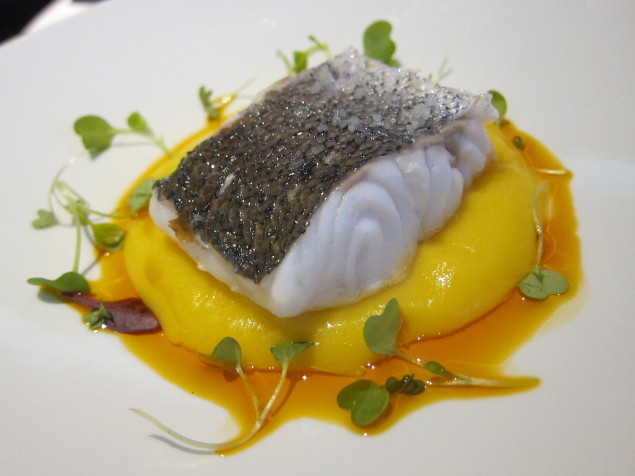 Though Galicia is known as a prized fishing community, it is still a very rural place.  For much of their history, it was cut off from the rest of Spain due to poor roadways and transportation. Fishing has thrived for years. Men left their families for months at a time to work the waterways and harvest scallops, oysters, mussels, percebes, clams, and octopus.  The 1.1 billion euro industry thrives thanks to these shell fish that grown in river inlets off the Atlantic Ocean on "bateas," or platforms creating a floating nursery in the sea with 500+ ropes tied to them extending down 12 meters into the sea seeded with young mussels that develop to full size for harvesting around 15 months.
The women were left to manage the house, family, and the farm and to work the pergola-trained vines and family garden.  Today, unlike many Old World wine areas, this is still a region dominated by female winemakers– over 50%–many of which have never left Galicia. If Galicians do leave, it is often for other parts of the world, predominantly South America.  A large portion of Argentinians and Chileans trace their roots back to Galicia, similar to how Galicia's neighbor to the south, Portugal, saw their citizens move to Brazil.  Throughout Argentina you can recognize influences from Galician culture from their aromatic white wines to their hearty empanada. In Galicia it is a whole pie, often filled with tuna, scallops, or cod, where Argentinians have transformed it into a hand-pie usually filled with meat.
Many of the winemakers that have been around since the D.O. was created in 1988 they will say they led the way for creating it. But, there are a few that stood out as proponents for creating a region specializing in Albariño, helping define the five sub-zones of Rias Baixas as completely different growing areas, including the three largest of Val do Salnes, Condado do Tea, and O Rosal.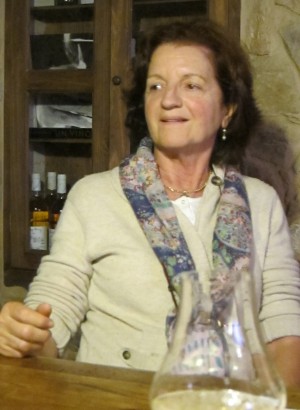 In the 1970's, many different varieties that worked in these harsh, humid conditions were grown in Galicia. However, many others didn't work.  Santiago Ruiz was a big proponent of Albariño and knew that the granite-filled soils were ideal for this indigenous variety. He pushed to make it the primary grape of the region. He started his winery in 1978 at the age of 70. His family had been making wine in the O Rosal sub-region of southern Galicia for over 100 years. They started in 1860 with Santiago's maternal grandmother growing vines and making wine originally just for family consumption.  Though he had a successful sales career throughout his lifetime, (and listening to his daughter speak of him, he possessed the ability to sell ice to an eskimo,) he also had a desire to create something traditional and special in his homeland.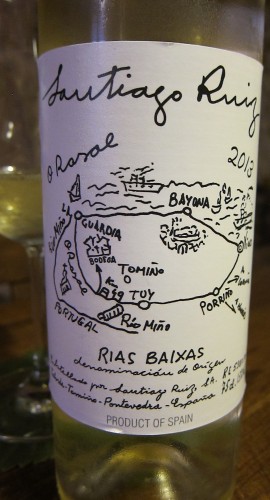 Today the winery is owned by Bodegas Lan, but Santiago's daughter, Rosa, still runs the winery operations with winemaker Luisa Freire, who has been making the ripe tree and stone fruit filled wine of Santiago Ruiz for 15 years.
O Rosal is slightly different than some of the wines of the sub-regions to the north.  It is in the far south area of Rias Baixas which is the warmest part of the D.O. The sand and gravel-filled soils produce juicy, fruit filled wines which are naturally rounder, with more ripe, lush characteristics.  It is also the one sub-region that allows for 5 different varieties of grapes to be included in the wine:  Albariño as well as Loureiro, Caiño Blanco, Treixadura, and Godello. When Santiago made his first wine in 1978, he started with 500 bottles; today the winery produces over 200,000 bottles.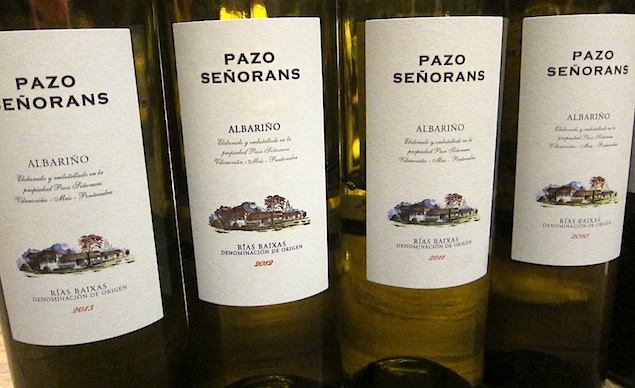 Around the same time Santiago Ruiz established his winery in the southern part of the D.O., Marisol Bueno and Javier Mareque of Pazo de Señoráns bought their property in the northern sub-zone of Val do Salnes, very close to the sea in a coolest part of Rias Baixas.  Mareque, a doctor, wanted to have something of his own in the land where he grew up in and he wanted to raising his kids as he was raised.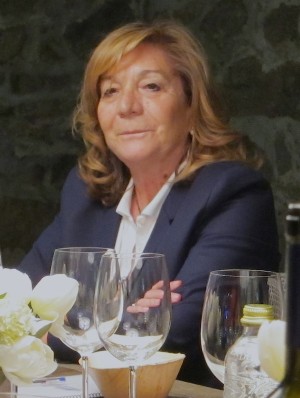 The 14th-century ancestral home and property had to be able to sustain itself, so as Mareque continued his practice, Bueno managed the vast number of kiwi trees located throughout the property and managed a few vines of Albariño for the family's personal consumption.  However, they quickly realized that wine could be a more profitable crop than kiwi and replaced the trees with vineyards.
Shortly after, Bueno was approached by other growers to work with the Spanish government and establish a D.O. After a long and tedious process, they were successful. Rias Baixas D.O. was established in Galicia in 1988. The D.O. includes 5 sub-zones and extends from the north to the south from Santiago de Compostella, to the south at the boarder of the Mino River dividing Portugal with Spain.  Bueno was named president of the Rías Baixas regulatory body, another nod to the strength and power held by the women in this region.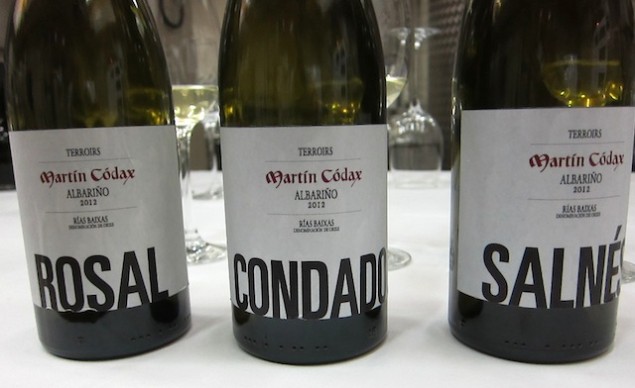 Shortly before the D.O. was created, 50 growers came together in 1986 to form the Martin Codax cooperative.  Today the co-op is one of the largest producers in the region with 300 shareholders and over 600 families that provide fruit, predominantly from Salnes, but also utilizing fruit from O Rosal and Condado.  They work closely with each of their growers, as do all wineries of the region, to ensure the quality of the purchased fruit is the highest possible. They pay growers based on quality instead of quantity.  With this practice, they can ensure the fruit grown in different areas of Rias Baixas maintains optimal quality for consistency.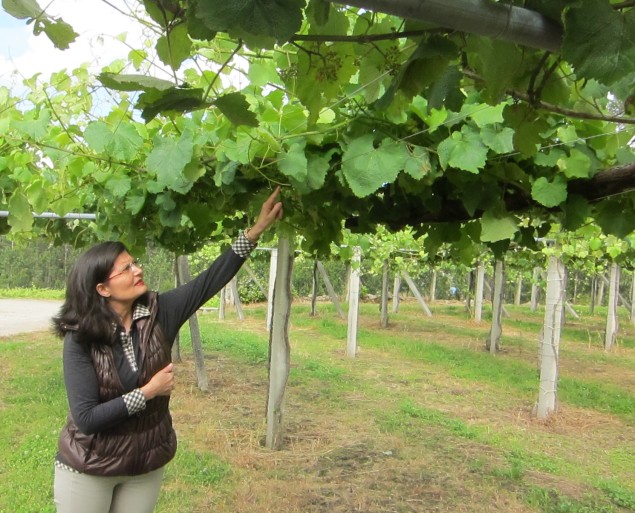 Passion is the key element behind many in the wine industry, with vintners, winemakers, and owners falling in love with the fruit in the glass and on the vines.  Bodegas Castro Martin in the Salnes sub-zone is one of the best love stories of passion and romance in Rias Baixas. The winery, originally dating back to the 1880's, was purchased by Domingo Martin Morales in 1981 to grow and make stellar Albariño. Angela Martin, Domingo Martin's daughter, trained in oenology in Madrid and took over full operations of winemaker in the 1990's. Not long after that, a young English wine buyer, Andrew McCarthy, visited the region looking for a quality Albariño he could sell to his English customers.
He met Angela, and the rest is history. A romance bloomed and the two traveled back and forth between Spain and England until Andrew eventually relocated to Rias Baixas in 2002. They  have not only expanded the Bodega's impressive Albariño selections to make four different styles, but they have also helped the winery expand exports to every continent and a few impressive slots aboard British Airways and the P&O/Cunard cruise lines. These wines are light, fresh, and approachable to any palate. Castro Martin Albariño comes from their sand and granite-filled estate vineyards that average over 50 years in age and is fermented in stainless steel in their gravity-flow facility. The wine is aged on the lees for around 6 months which creates a nicely balanced and elegant wine filled with tree and stone fruit notes like peach, pear, and a touch of white flower and fresh herbs.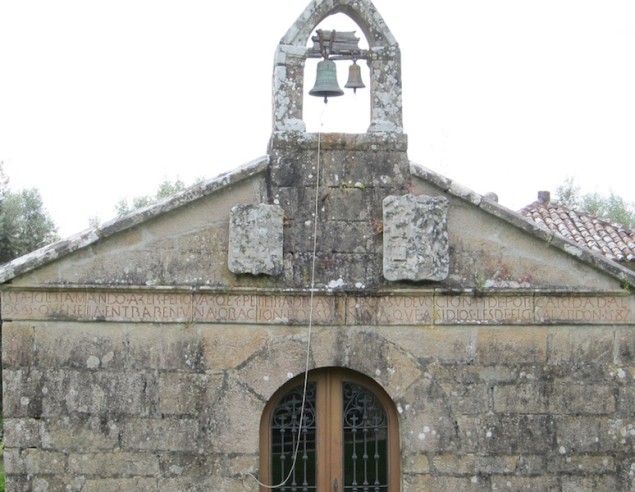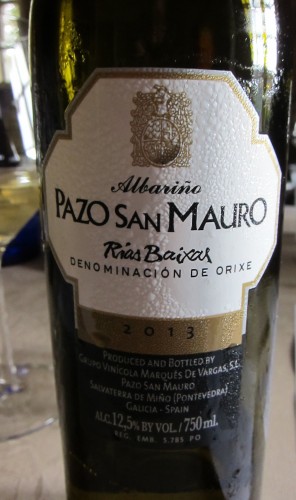 The history of  Pazo San Mauro  establishes it as one of the oldest estates in Rias Baixas. The Pazo, or "manor" in Spanish, was built in 1591, shortly after the chapel that was built in 1582 in honor of San Mauro (or San Amaro), as the main dwelling of Pereira de Castro, descendent of Sancho I of Portugal. Right over the Mino River which divides Portugal and Spain today, history notes that vine cultivation has always been present at the Pazo. Remains of an old wine-press can be found in the building, proving that wine was made in the Pazo in the 16th century.
  The modern winery was built when the Pazo San Mauro winery was established in 1988. Today the 75 acre property is planted in descending terraces towards the Miño River, creating a natural southern facing amphitheater which benefits from sunlight and is protected from harsh northern winds. It is owned by Grupo Vinícola Marqués de Vargas, known for their Rioja wines, who invested heavily to refurbish the historical Pazo building state of the art cellars and the most technically advanced equipment to help process their southern Condado do Tea sub-zone fruit with ease.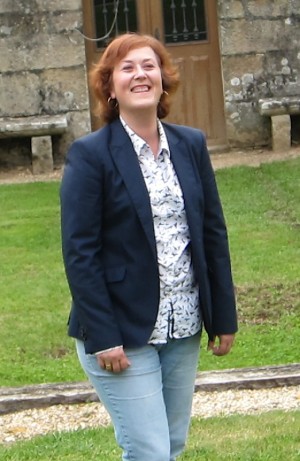 Add in the expertise of winemaker Cristina Mantilla, one of the most well respected winemakers and sought after consultants in the region known for her delicate, hands off approach, and you have elegant, silky wines with layers of apple, peach, dried pineapple and fresh herbs finishing with light floral notes.
There are over a dozen additional Bodegas in the Rias Baixas region, like Bodegas Mar de Frades and Condes de Albarei.All are dedicated to the land and its history and to producing quality Albariño wines. The overall difficulty in growing the variety in the region proves the dedication of the people of Galicia. Thankfully, as more and more people all over the world continue to discover how special these wines are, the export will continue to grow.
Currently, Pazo de Señoráns is carried at Pogo's for $24 a bottle; Santiago Ruiz is available at Spec's for around $21 a bottle along with Martin Codax for around $13 a bottle. Pazo San Mauro is currently available at Wine Therapist and Scardello, or available here for around $20. Bodega Castro Martin is working on their distribution and hopes to be available in Dallas shortly.
Get the SideDish Newsletter
Dallas' hottest dining news, recipes, and reviews served up fresh to your inbox each week.