Whole Foods had these bright multi-colored tomatoes in old-school plastic pints this week. Apparently I'm a sucker for all things bright and shiny and edible. I don't normally love the tartness of raw red cherry tomatoes, but yellow, purple and orange ones make me happy. So I did what I do to a great deal of my produce: I roasted them with salt and pepper.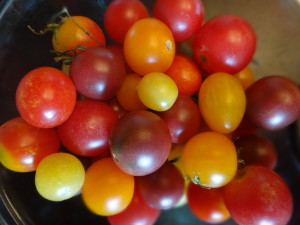 This Epicurious recipe inspired me to also use honey and garlic, and I can't believe I've never done this before. The usual tartness was replaced by a more mellow, caramelized flavor. It became the star of dinner instead of a side dish. This batch of tomatoes needed several more minutes in the oven than the recipe called for before they turned golden.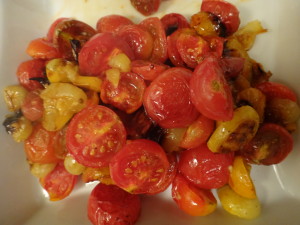 I also found this red (or purple) organic okra from Pleasonton, TX at Whole Foods. I didn't even second-guess these, and threw them straight on the grill pan with oil, salt and pepper. I later sprinkled some with red pepper, but they are good on their own. They change to green over heat, and it takes about 10 minutes on high for them to get tender and charred. Whip up a simple dip to go with them, like red curry and lime, sriracha mayo, or a Greek yogurt-based sauce.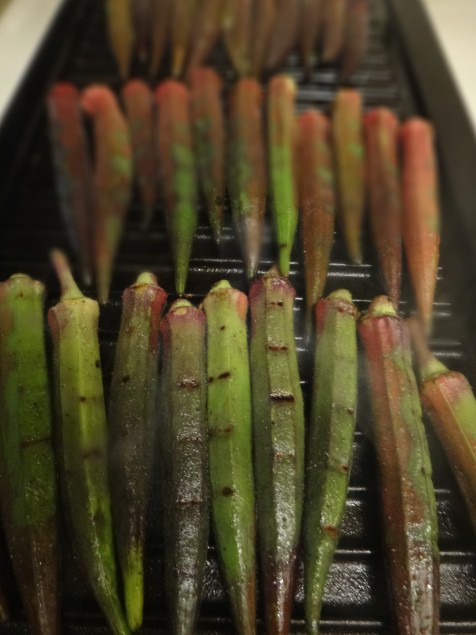 Get the SideDish Newsletter
Dallas' hottest dining news, recipes, and reviews served up fresh to your inbox each week.