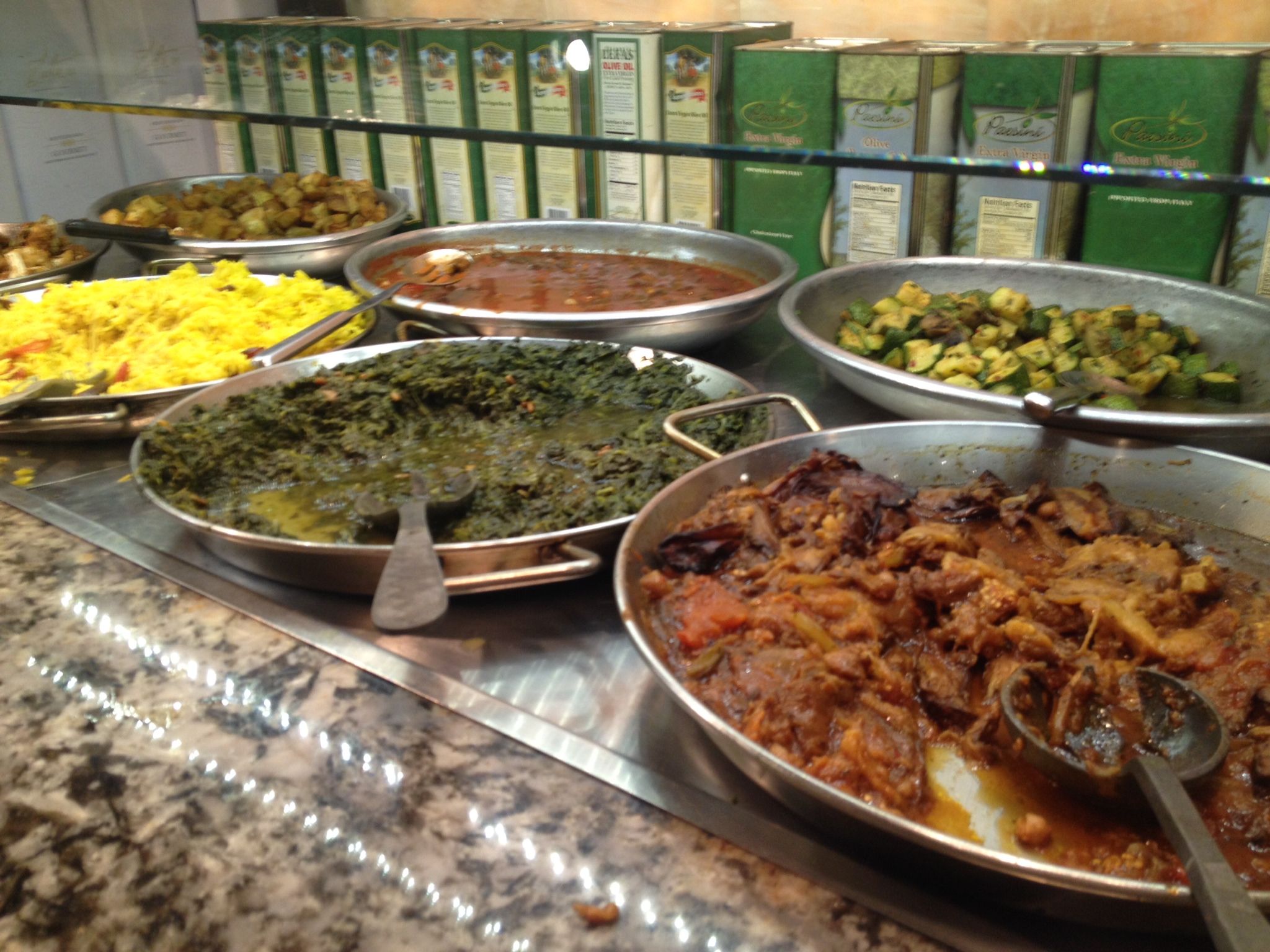 Feast from the Middle East: Cedars Mediterranean
Here's how Cedars stacks up against our critic's discerning palate.
Margaux Anbouba has spent a lifetime of summers living in Syria and traveling the Middle East. She's tried almost everything that Arabic food has to offer – including the Middle Eastern versions of Kentucky Fried Chicken, something that claimed to be "Chinese food," and one hundred and one types of hummus. When she once asked her dad if she had eaten camel before, he laughed and pleaded the fifth.
When your weekly "family dinner" includes 17 guests (with 5 of them under the age of 5), finding a restaurant that everybody can agree on can be difficult. Thankfully, the Anbouba family has it lucky—we always fall back on our default favorite, Arabic food. Alas, we all have different opinions on where the best Arabic food in Dallas is (D Magazine recently named Ali Baba the Best of Big D, but more on that another time). So we've worked out a schedule on who's calling the dinner shots. Recently, it was my dad's turn to select where we dined—he chose Cedars Mediterranean Mezza & Grill.
One of the many Arabic buffets available in DFW, Cedars is open for both lunch and dinner. There's a good mix of vegetarian and carnivore options on the buffet, plus some things that you wouldn't normally find on a Middle Eastern menu (i.e. Caesar salad and tortellini). If you're in the mood for something a little more serious—like kabobs—they have a separate menu to order from. The restaurant is BYOB, and doesn't have a corking fee. I tend to be a little skeptical of buffets after visiting the lovely Paula Deen buffet in college, but found Cedars surprisingly good.
The bread: It came hot out of the oven, took a small detour on my plate and went directly into my belly. It was crispy on the outside and slightly doughy in the inside, the perfect combination. I liked that there are two options: regular (white bread) pita and whole wheat.
Baba ghanoush: This garlicy dip had a mild flavor and was very smooth—there were no eggplant seeds left in the dip. While the garlic was a little overwhelming, it was very thick and delicious. I may have gone back for seconds and thirds.
Hummus: If there's one thing I can't stand about many hummuses (hummi?) is that they have too much tahini. Cedar's hummus is the perfect example of this: it was bland, over-blended, and left a lot of flavor to be desired.
Rice: This isn't your typical white rice with vermicelli noodles. Cedars' rice is yellow long grain rice flavored with an assortment of Arabic spices (maybe cumin?). It's very sticky, and was nothing special.
Grape leaves: Through my travels I've learned there are two distinct flavor palettes when it comes to grape leaves: sour and lemony. Cedar's vegetarian grape leaves are the former. While much of my family found them appealing, I didn't—I wasn't a fan of the gritty exterior, or the sour aftertaste.
Kibbeh: Although they usually have it, it wasn't available the evening I went to Cedars.
Sish Taouk: The chicken kabobs were paired with red peppers and tomatoes, all of which was very tender with charred spots (my favorite!). On the side came bland, very dry white rice that I substituted the yellow rice in for. The chicken was perfectly marinated, juicy, and almost falling off the kabob. Dipping it in the already-smokey baba ghanoush created a great array of flavors!
Extra Credit: Here's some of the special things that Cedars has to offer. If you're looking for a traditional and rarely found dish at restaurants, check out the bamia, which is a stew made of beef and baby okra. The zataar pies are especially delicious when dipped in hummus or baba ghanoush. They also have fantastic baklava, in an assortment of styles, flavors, and textures (pistachio with rose water, please).