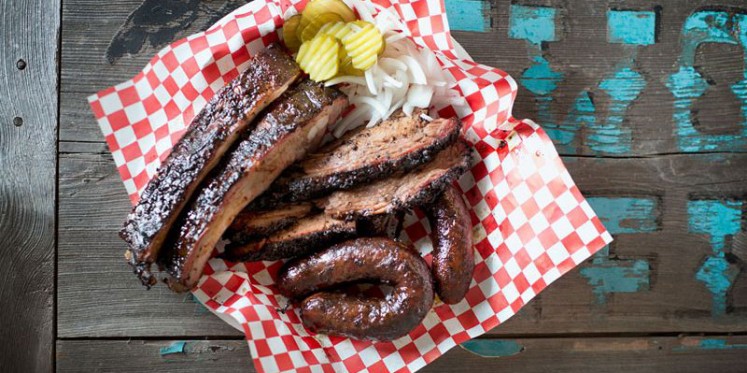 Best of Big D: Pecan Lodge is the Barbecue Master
Also the Readers' Choice winner, Pecan Lodge knows what it's doing. We can't resist. The long line is inconsequential.
Did this surprise anyone? With a daily long line of hungry Texans salivating on each other, ready to fistfight for juicy meat, Pecan Lodge has definitely developed a following – and a craving – in Dallas.
Can we just talk about the Hot Mess? That soft sweet potato and all that brisket make dreams come true.
Let's note that Pecan Lodge also took Readers' Choice this year. This is a big deal. Congratulations once again, Pecan Lodge. We are willing to wait in line for you. Even when it's hot outside.
To see more winners of Best of Big D 2014, follow the link below.