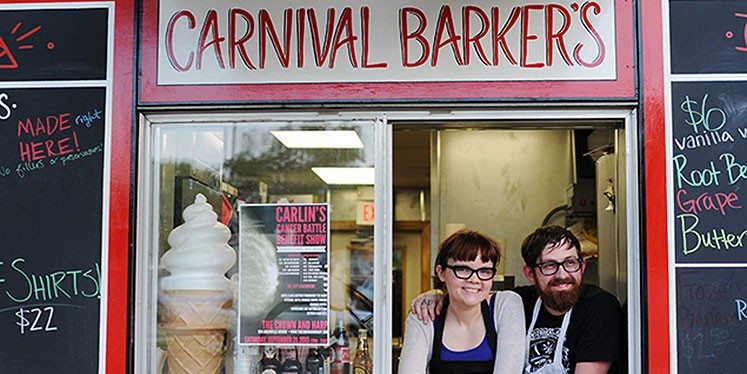 Best of Big D: Carnival Barker's Makes Our Favorite Ice Cream
Who can pass up Munchies? We love this little shop's frozen concoctions. And the Readers' Choice winner is Paciugo for the 5th time!
Located at Truck Yard, Aaron Barker and company have been churning up some of Dallas' best ice creams for over two years now. The stated mission of Carnival Barker's is to make amazing frozen dessert while steering clear of artificial ingredients and preservatives altogether. It is an independent creamery that makes very small batches – just six pints at a time. For more information about Carnival Barker's sweet treats, follow the link at the bottom of the page.
The Readers' Choice for Best Ice Cream this year is Paciugo. This is the company's 5th Readers' Choice win as Best of Big D. From small Dallas beginnings, this ice cream shop has grown to 45 locations in 16 states. Congratulations to both the winners!