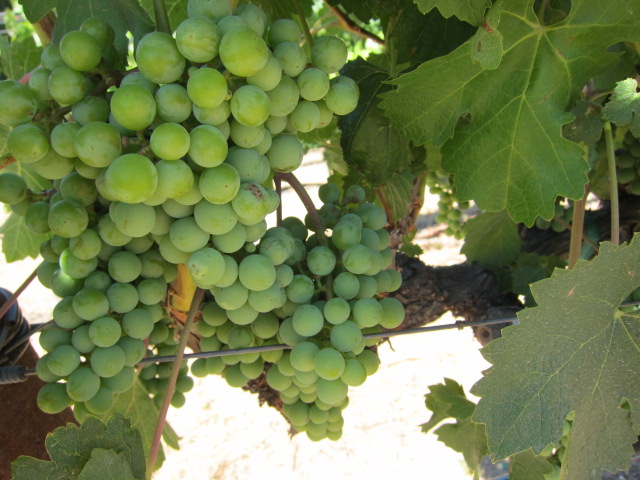 I've received several wine samples recently, sent for editorial consideration, that are perfect for summer sipping without breaking the bank. These are wines that are meant to be enjoyed young, or within a year or two if their vintage release, with many light, refreshing and approachable, great for enjoying on our hot days. Here are a few to consider if you want something easy, affordable and tasty.

Cava and Prosecco are easy, go to sparklers for summertime with their inherent crisp palates, light body and easy style, with Cava tending to be a bit higher in acid, with more body and weight, preferred for my palate than some Prosecco, which is often a bit more fruit forward. Both are perfect for poolside refreshment though, especially a Prosecco for creating mimosas, Bellini or even St. Germain cocktails. La Marca is a perfect Prosecco option filled with apple and juicy citrus notes, retailing between $12-$17 and widely available throughout Dallas. Ruffino also makes a tasty Prosecco, highlighting white flowers, stone fruit and apple notes. $16, widely available throughout Dallas.
I am a fan of Segura Viudas traditional method Brut Cava, created from the classic Spanish varieties of Macabeo, Parellada and Xarel-lo, for a very dry, very crisp and light sparkler, at an incredible price…you can usually find it for under $10 a bottle, and is widely available.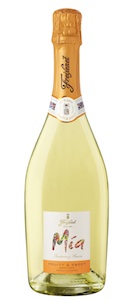 The parent company of Segura Viudas, Freixenet, just partnered with one of their favorite winemakers and ambassadors, Gloria Collell, to introduce her Mia Wines, fulfilling her dream to make food-friendly, easy drinking, everyday wines at affordable prices that also are delicious, and always are best enjoyed with the people you love. From her sparkling wines, like a very fruit forward and slightly sweet Moscato, to her aromatic, honey, apple and pear filled Mia White made from the traditional Spanish grapes traditionally used to make Cava, to a robust Tempranillo, the wines are ideal for summertime enjoyment.
Mia wines are just now being introduced into the Dallas market, retailing for between $10 and $15 each.

Lambrusco, the sparkling Italian red wine, is seeing a resurgence in popularity as consumers look for refreshing, light and easy sparklers. The Northern Italian Lambrusco variety features juicy red berry, cherry and perfumed characteristics creating light, approachable wines, that though the palate is fruit filled, still create an overall dry wine. One that is a bit heartier, earthier and more robust (and delicious) than some of the more fruit filled options is Cleto Chiarli Vecchia Modena Premium, about $15 at Pogo's. Filled with ripe, dark fruit and spice flavors, not the light red fruit notes I was expecting, making this a Lambrusco that would pair nicely with main course dishes, not just as an aperitif or with dessert, the most common times to enjoy Lambrusco, though would be delicious there as well, especially with a cherry or blueberry tart.
Pinot Gris is a prefect wine for summer, especially those made in the Alsatian style, highlighting mineral, herbal and slightly grassy notes, while highlighting citrus and stone fruit notes.

J Vineyards and Winery in Sonoma delivers all this and more with their J Winery Russian River Pinot Gris, adding layers of honeysuckle, lemongrass and ripe pear notes with a hint of vanilla, retailing for about $13 at Total Wine and More stores.
Also from Russian River, a new wine has been introduced to the Landmark Winery portfolio, their Russian River Pinot Gris, filled with orange blossom, white peach and melon notes. Very clean and balanced, perfect for sipping on its own or pairing with summer salads or lightly grilled white fish. $20, available via their website.
More of a Sauvignon Blanc fan? William Hill consistently delivers a bright, lemon-lime, lychee and tropical fruit filled Sauvignon Blanc from fruit sourced throughout Nor-Cal, like their estate off of Napa's Silverado Trail, and the northern and central coast of the state. The goal for the wine is to maintain its fresh aromas and light texture, creating a wine that will marry with any kind of shellfish or creamy, fresh cheese.

A nice alternative to a Sauvignon Blanc is an Albarino, the best coming from the Rias Baixas region of Northwest Spain. Albarino is known for its fresh, lively, aromatic characteristics, I find with a bit more depth and texture than some similar, traditional white varieties. A favorite is from Pazo de Senorans, founded in 1979 by Marisol Bueno along with her husband, Jacques Mareque. Marisol was the first elected president of the Regulatory Council of the Denomination of Origin Rias Baixas, starting with the D.O. in 1988. Her wines are filled with white flowers, honeysuckle and apple notes with lively citrus and balanced acidity. Special and delicious, $24 at Pogo's.
From just over the Spanish boarder, Portugal is making light and refreshing whites, along with their intense full bodied field blend reds.  One of my favorites comes from Esporao with their affordable Monte Velho.  The white blend is made from Antão Vaz, Roupeiro and Perrum, three indigenous varieties to Portugal, grown in the loamy clay soils of Alentejo, creating a harmonious blend of white flowers, white peach and fresh apricot. ($10 at Spec's) The red blends the traditional varieties used to make Port, Aragonês, Trincadeira, Touriga Nacional with Syrah for a slightly toasty, smokey, red fruit and spice filled wine. $12, available at Pogo's.

Hope Family Wines in Paso Robles produces some of the best wines from the Central Coast, and their brand, Liberty School, consistently delivers varietally correct and affordable wines that taste like they cost a lot more than they actually do. Their Liberty School Cabernet Sauvignon is a constant go-to when throwing large parties, as guest always enjoy the balanced flavors of dark cherry, espresso and spice, and I love that it costs less than $20 a bottle, as do all the wines within this brand. You can actually find the Chardonnay and Cabernet at Spec's for around $14 a bottle; the Syrah and Red Blend for around $13.
Chardonnay continues to be the favorite white wine in America, and though we have shied away from the overly oaky styles, we still love the apple, pear, tropical or stone fruit notes that this flavorful variety delivers. Stoller Vineyards in the Dundee Hills of Willamette continues to deliver on great flavor with a nice balance of acidity and texture, highlighting notes of Asian pear, orange and lime blossom, lemon curd and green apple. Their 2013 also features an updated look and packaging, renaming their JV Chardonnay to this, their Stoller Dundee Hills Chardonnay, as their Dundee Hills fruit is some of the most sought after Chardonnay throughout Willamette, with wineries like Adelsheim and Chehalem purchasing fruit from Stoller for their Chardonnay production. $20, available via their website.

California's Sonoma Coast is the ideal environment for growing cool-weather Chardonnay, as Jenner Sonoma Coast Chardonnay displays. Slightly fuller bodied than most of the whites featured here, with layers of topical pineapple, banana and a touch of guava, enhancing lively citrus and honey notes. $20, available at Total Wine and More.
For Pinot Noir, a perfect variety for the summer…or any time….you want to spend a little more than some other varieties. The delicate nature of the variety requires this finicky grape to be handled with gentle care and attention. But, you can still find tasty Pinot Noir wines at great prices. Stoller has their entry level Stoller Dundee Hills Pinot Noir, available locally at Wine Poste for $27, or their website for $25, filled with the inherent strawberry and raspberry notes with distinct Willamette earthiness.
Sonoma's MacMurray Ranch delivers balanced cherry, cranberry and pomegranate notes in their cool-climate Russian River Pinot Noir, retailing for around $28 at Spec's.
But one that comes in right around $20 while delivering varietally correct flavors and lush characteristics comes from Cherry Pie with their recently introduced, introductory wine, Cherry Tart. Fresh red and black cherry, raspberry and sweet baking spice fill the palate of this juicy Pinot Noir. $20, available at Total Wine and More and many Tom Thumb stores.

When looking for great bargains on reds, head south to Central America, where the Chileans and Argentines have been producing stellar wines at incredible prices for decades. Baron Phillipe Rothschild's Anderra Vineyard, in the heart of the Mapio Valley of Chile fulfills the goal to create quality wine representing the unique terroir of Chile, at a great price point. Currently the winery has their Sauvignon Blanc, Cabernet Sauvignon and Carmenere available in Dallas, each retailing for right around $10 each. The Carmenere in particular is a great wine for the summer and summer barbecues as the inherent spicy characteristics of the variety will marry well with grilled meats, brisket or ribs. Available at Goody-Goody stores.
Argentina is the land of Malbec, and there are some incredible Malbec wines produced for every price point (like my favorite Conjuro fromWalter Bressia retailing for around $100.) Luckily, there are also many produced that are very affordable, highlighting the earthy, black cherry, spicy and smoky characteristics of the variety. Septima, the Argentine property a part of Spain's Avenui Brands, owned by Codorniu, delivers everything you want in a Malbec, along with a great price (about $10 at Total Wine and More,) with blackberries, ripe black plums, juicy cherry and hints of earthiness and spice mingling throughout to make this wine one that isn't too powerful that it can't be enjoyed on its own, but also balanced enough that it will pair with grilled lamb chops or steaks.
Old Vine Malbec isn't something we hear a lot about, though this country has been growing distinct Malbec for generations. However, Gnarly Head, better known for their Old Vine California Zin, sought out some of the oldest vines in Mendoza to create their robust, ripe black fruit, ripe cherry and spice filled Malbec, retailing for around $10-$12 a bottle, widely available throughout Dallas.
Get the SideDish Newsletter
Dallas' hottest dining news, recipes, and reviews served up fresh to your inbox each week.