Tristan Simon has sold his stake in Consilient Restaurants to his partner Dallas oil tycoon Tim Headington. Simon has also resigned as CEO of Consilient.  He met with his staff earlier today and gave them the news.
Simon has been a major force in the Dallas restaurant industry since he moved to town in 1995 fresh out of Duke University. By 1996, he was spearheading Steve Hartnett's development of a ground-up, 22,000-square-foot, $6.3 million restaurant called Cool River —then the most expensive restaurant and bar ever opened in the Dallas-Fort Worth area. He was 23.  He cashed out of Cool River in its first year of operation and, in 2000, formed Consilient Restaurants, a name inspired by Harvard evolutionary biologist Edward O. Wilson's book Consilience. Back in 2003, Simon said, "The word Consilience means 'connectedness' or 'interrelatedness'— a neat description for the cohesive body of theory that binds our company's unique restaurant and bar concepts together."
Masterfully, Simon rejuvenated Henderson Avenue between 2000 and 2008 with the serial opening of six high-end restaurants and two private nightclubs that collectively transformed a benighted area into one of Dallas' most vibrant dining and nightlife districts, while simultaneously establishing Consilient Restaurants as a premier restaurant group which would ultimately expand to other markets like Fort Worth, Los Angeles and, prospectively, Atlanta and Houston.  Recasting Henderson Avenue as a destination for exciting and experiential dining was Simon's overarching goal from the outset, and his achievement showcased an understanding of how restaurants can be used to change neighborhoods with strategic precision.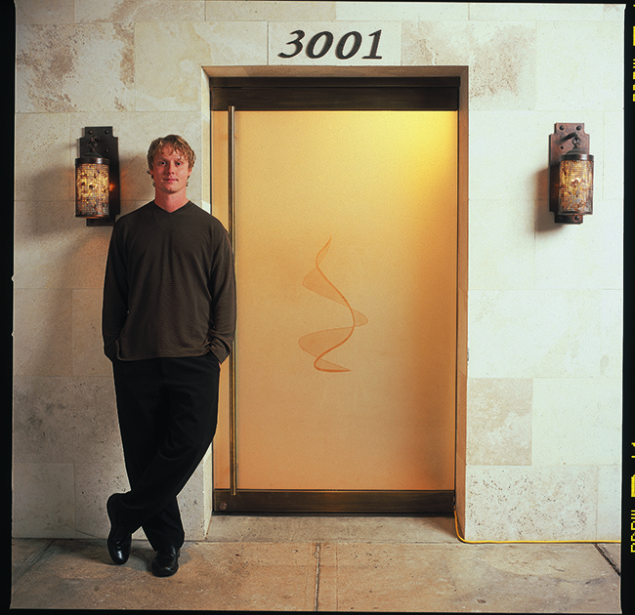 I wrote a profile of Simon in 2003 and titled it "The Kid You Want to Know" with "Meet restaurateur wunderkid Tristan Simon, the New Age-talking, good-looking owner of Sense and Cuba Libre. He's got the most powerful people in town eating out of his hand and clamoring to get into Sense, the most exclusive nightclub in town" as the subhead. Since that time, Simon has emerged as a force in the Dallas restaurant business. Over the last 15 years, Simon has been an intensely devoted restaurateur, developing a dozen restaurant and/or nightlife concepts including Cool River, Cuba Libre, Sense, Candleroom, Fireside Pies, Hibiscus, The Porch, Victor Tangos, Alma, CBD Provisions, AF+B in Fort Worth, and Westside Tavern in Los Angeles.  In addition, between 2002 and 2004 Simon/Consilient acquired, rejuvenated and sold the Genghis Grill restaurant chain, which went on to become a national brand with well over a 100 locations.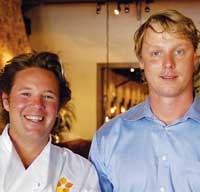 In recent years, Simon has made modern farm-to-table cooking the centerpiece of Consilient's restaurant visions, while recruiting many of the chefs most prominently associated with that movement to the Consilient fold, e.g. Jeff Harris, Tim Bevins, Graham Dodds, Michael Sindone, Greg Bussey, Matt Ford.  Notably, Consilient was the first restaurant group in Dallas to develop exclusive purchasing relationships with local farms.
Along the way, Simon's pissed some people off.  Some of his original high-profile investors complained Simon failed to pay distributions in a timely manner, if at all. Yet Simon always managed to keep his head above water.  In May 2012, Simon recapitalized Consilient and Dallas billionaire Tim Headington acquired a majority interest in Consilient. Not long thereafter, Consilient became engaged in the management of The Joule Hotel as well as the restaurant at The Lumen Hotel – both owned by Headington – where it began to install trademark Consilient elements: flawless and sophisticated service; impeccable, minimalist décor; and talented, forward-thinking chefs. The opening of widely acclaimed CBD Provisions at The Joule last October represented the zenith of Consilient's involvement at The Joule. Then, in May, the operational relationship between Consilient and Headington's hotels was abruptly ended,  leaving Simon and Headington solely in partnership in Consilient's independent restaurant businesses: The Porch, Hibiscus, Fireside Pies, Victor Tangos and AF+ B (Fort Worth).
Let's ask Simon some questions:
NN: I get the feeling the breakup with Headington has been in the making for some time. Can you shed some light on how this partnership ended?
TS: It ended in stages, starting with the separation of Consilient from The Joule and The Lumen after we couldn't reach terms on a long term operating agreement. That process illuminated some essential incompatibility between my operational approach and the structure of The Headington Companies. As a result, we began to explore different ways to restructure the relationship and finally concluded that it made the most sense for them to buy me out. It was a challenging process to go through, but I think we landed in the right place at the end. I'm leaving Consilient with a sense of peace about the resolution, although there's obviously a lot of sadness too.
NN: You told me many years ago that you were allergic to authority. Did you sneeze when Tim Headington walked into meetings?
TS: No. Tim is a gracious person, and I always enjoyed spending time with him.   I also appreciate the good that his organization did for Consilient. But to your point, I can be a headstrong entrepreneur who locks onto visions the way a dog locks onto a bone, and sometimes that self-directed zeal leads me afield of other people's expectations or tolerances. It's a quality that I need to learn to moderate.
NN: You've accomplished so much and launched so many careers. I'm sure this must be a black day for you. What are some of your proudest accomplishments?
TS: Consilient has always had an amazing culture that balances an insistence on excellence with strong core values and principles. That culture has attracted and nurtured a ton of outstanding people through the years, and I am extremely proud of the Consilient family tree. I'm also proud of the various dining ideas that Consilient helped establish in Dallas and, of course, playing a major role in the revitalization of Henderson Avenue is right up there. Going out to LA at the advent of the 2009 recession and pulling off Westside Tavern, arguably Consilient's most challenging undertaking, would be another highlight. Most recently, helping the Headington organization achieve its vision for The Joule and playing a part in the activation of downtown Dallas as a dining destination has been a seminal experience.
NN: I take it you aren't going to remove the Consilient sign off your door and start another restaurant company. Do you have any idea what you are going to do next?
TS: I don't have the desire to start another restaurant company, at least in any traditional sense, or to continue development of stand-alone restaurant concepts. In recent years, I gained experience managing hotels and participating in complex real estate development. I really enjoyed those engagements and may build on them at some point. But for now, a long recharge is in order, perhaps punctuated by consulting and investing. After 15 years running the hamster wheel at full speed, I'm looking forward to some extended downtime off the grid.
NN: I've always respected your sensibility. You came to Dallas and immediately picked up on how to serve the Dallas customer. What you did on Henderson is truly remarkable.
TS: Thank you. It's an extraordinary privilege to create and manage places that help people enjoy their lives a little bit more. The restaurant business can be unforgiving, but the work is purposeful and real and generous.
NN: You have always had to ability to attract amazing talent in the kitchen. Nick Badovinus is just one example of the chefs you brought to the big show. Who are some of the most notable chefs you've worked with? I would guess this part of your work is going to be difficult to let go.
TS: You're right — I love collaborating with chefs and will miss that part of the job as much as any. It was a particular pleasure to work with Greg Bussey and Kirstyn Brewer at Victor Tangos; Warren Schwartz at Westside Tavern, Michael Sindone, and Matt Ford at CBD Provisions; Jason Ferraro and Graham Dodds at Hibiscus, Tim Bevins at Front Room;  Kenny Hardiman and Adam West at The Porch; Brent Hammer and Mark Daverio at Fireside Pies; and Jeff Harris at AF+B.
Over the years I've also enjoyed great conceptual repartees with close chef friends like Jules Barsotti, Teiichi Sakurai, and Tim Love – often over too many drinks. I would have to say that the richest collaboration I've had with a chef was with Nick Badovinus during his years at Consilient – those were singularly productive times and they involved an abundance of comedy.
NN: Did you get a big box of money?
TS: The deal was fair, and I'm in a position to choose what I do or don't do next. I am extremely thankful for that.
NN: Will you stay in Dallas?
TS: More than likely, but I won't decide for sure until I step back and reflect on things for some period of time. I truly love Dallas and have incredible friendships here. I think I have a feel for the city's culture, which is getting more interesting by the day, and I certainly feel gratitude for being supported as an entrepreneur here.  At the same time, there's a big wide world out there to explore.
NN: Any idea what Headington is going to do with Consilient? Has he made staff changes? You've worked with many of those people for a long time.
TS:  I can't say for sure, but I do know that I am leaving behind an exceptionally talented and well-developed group of leaders who are now fully capable of running  Consilient as well or better than I did.  Tom Johnson, Christine Magrann, Taryn Anderson, Greg Katz – these are some of the best restaurant people in the game and they remain dedicated to Consilient, its culture and its opportunities.  Because of these people, and because Headington is a strong and far-sighted owner, I think Consilient will continue to grow and thrive.
NN: You have accomplished so much and you are only 41. It must have been difficult to pour so much of your time into your restaurant life. Are you going to put some time into your social life?
TS: Work-life balance doesn't come very naturally to me, but I need to do a better job of finding it in the future lest I fry my brain or miss life's bigger meaning. My experience at Consilient has taught me that committing yourself to a business beyond a certain point, no matter how much you love it, is counterproductive. Of course, anyone who has been successful in the high-end restaurant business over a period of time will testify to its uniquely immersive demands – restaurateuring is a way of life as much as it is a profession.
NN: Did you read Edward O. Wilson's book Letters to a Young Scientist. It's brilliant. He also has a nifty video textbook series about nature and biology called "Life on Earth." Maybe you'll find some inspiration there.
TS: I have not read it but certainly can now that I have some extra time on my hands. While I still respect Wilson's point of view a great deal, in the years since I named Consilient after his book I've drifted away from his mechanistic conception of existence and its presumption that everything is ultimately knowable to science.  I now see that we live within an indescribable mystery probably not meant for our solving and take a certain comfort in that.
NN: Well, this is a sad moment for me. It's the last time I'll be able to say "Thanks, Tristan!"
TS: I'm the one who should be saying thank you – it's been an extraordinary ride.
Get the D CEO Newsletter
Stay up to speed on DFW's fast-moving business community with weekly news reports, interviews, and insights.