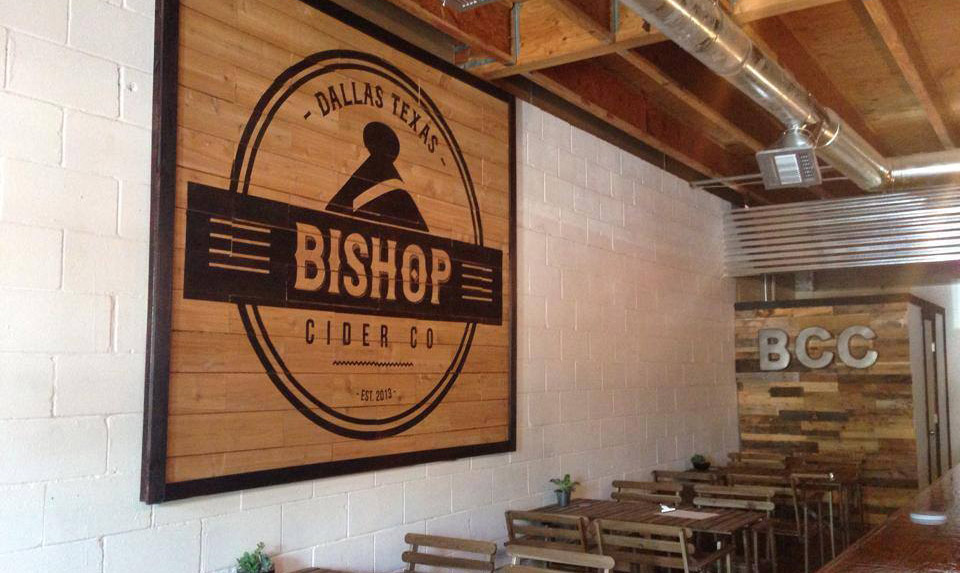 Tipsy Tuesday: Dallas Booze News July 15-19th
If you were one of the individuals at Bastille on Bishop that kept your wine glass anxiously strapped to your hand, or if you enjoyed one glass too many in honor of the French Revolution, then I would say job well done. Though you didn't let those Monday Blues get you down, you're probably one of many regretting that last bottle you opened. Well, they say the only way to get over a hangover is to keep drinking, and this week's Tipsy Tuesday lineup calls for pints and more cause for celebration.
For the Beer Lovers:
Though the Flying Saucer Draught Emporium's 2014 Texas BeerFeasts in Forth Worth, Garland (Lake Ray Hubbard), Austin and Sugarland don't go down until October, tickets go on sale Wednesday, July 16th. For $35, join thousands of beer lovers to sample more than 40 breweries and quality craft beers selected by Flying Saucer's own resident beer gurus. Ticket purchase includes admission to the festival, a 2014 BeerFeast tasting glass, and a tasting card good for 12 samples of any of the festival beers. A very limited number of VIP tickets are also available for purchase online only prior to the festival for $65. For more information, email [email protected]
Thursday night, head to
Goodfriend
for a Rabbit Hole Brewery tap takeover, which will include special menu items like rabbit with garlic mashed potatoes and a Rapture pan sauce, or Wonderlust lemon sorbet. The four beers featured on tap are Mike Modano's 561 Kolsch-style ale, Rapture fusion brown ale, 10/6 English IPA and Wonderlust saison. Word on the street is the Rabbit Hole brewmasters have a beer-cocktail dubbed the Peter Maple-tail in mind for the night that takes Rapture, bourbon and a bit of maple syrup poured over ice. Event details
here
.
Forth Worth's Camp Bowie District and Rahr & Sons Brewing Co. are teaming together for a Neighborhood Bar Crawl this Friday. Make your way along the neighborhood bars of Camp Bowie with a chilled Rahr pint in hand to benefit the planting of fresh blooms along Camp Bowie Boulevard. You can enjoy food trucks at the last two stops, purchase commemorative sunglasses and have the chance to either add a collectible pint glass (first 150 guests) or classic Rahr pint glass to your beer stash.
Rounding out the week, Bishop Cider Company will tap its much anticipated inaugural keg at 3pm come Saturday and keep it flowing until 10 pm. For $32 you will receive a 32-ounce flip-top growler with the Bishop Cider logo, a sample flight of BCC's first three ciders, a giant slice of Zoli's Pizza starting at 5 pm and live music from Roomsounds, Cody Jasper and Daniel Rocha. Buy Tickets online and be prepared to show proof of purchase at the door.
For Wine Lovers:
Take part in Wine 101 at Cork Thursday, July 16 to learn about wine basics, how to identify wine smells and tastes, how to select wine to pair with a meal, how to read a wine label and even how to spot wine defects. Class runs for $40 with wine and cheese from Molto Formaggio included. Reserve a spot here.
For Cocktail Lovers:
Join The DeMarco Murray Foundation for the First Annual Evening with DeMarco Murray at Texas de Brazil on the 16th. The Dallas running back will host an intimate night of cocktails paired with Texas de Brazil's signature appetizers and a silent auction benefitting the foundation. General admission tickets are $100 and VIP admission is $200, which includes a signature series Cowboys football for autograph. The event starts at 6:30 pm and ticket purchases must be made in advance.
National Daiquiri Day hits this Sunday and we highly suggest you either make a run to Daquiris To Go, or relax at home with this Frozen Strawberry Daquiri recipe:
Makes 4 to 6 drinks
1 cup white rum

3 cups fresh strawberries, hulled and roughly chopped

1/4 cup lime juice, freshly squeezed

Ice cubes, as needed (this depends on how thick you want it)
In a blender combine the rum, strawberries, fresh squeezed lime juice and one cup of ice.
Pulse to evenly blend.