With the departure of Eddy Thretipthuangsin at Pakpao late last year, Apheleia Restaurant Group, also owner of Oak and Belly & Trumpet, was forced to get creative; and that they did. They called in Jet Tila, the LA-based celebrity chef that specializes in gourmet Thai cuisine.
I was invited into the restaurant on Tuesday night as a guest to sample the new fare and cocktails put on the menu by the new executive chef and partner. I enjoyed the revised menu, which retained prized offerings from the "Eddy era", and then (literally) spiced things up by way of the famed television personality.
We sampled a myriad of new soups, salads and entrees, all of which were pleasurable in their own particular manner. The Neau Nam Tok (Waterfall Steak Salad) consisted of seared marinated hanger steak, mint, English cucumber, red onion, Thai Bird's Eye chili and a mild, tangy vinaigrette. Light and refreshing, this salad makes for a wonderful lunch option or shared opener.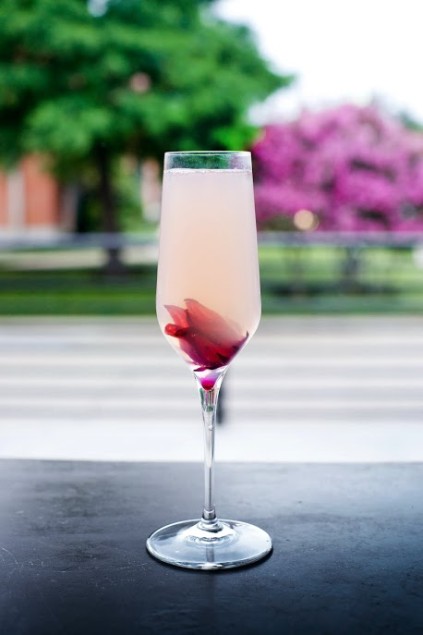 Contrary to the norm, I believe firmly in a round of cocktails between appetizers and entrees, simply to allow time for digestion and conversation. We chose to sample the Hibiscus Flame and Garuda's Fury. The former, consisting of Prosecco, Shellback rum, white peach and lychee, was soothing and refreshing. The latter, derived from a blend of Camarena Reposado tequila, Cointreau, St. Germaine and garnished with a Bird's Eye chili, was fiery and exciting – a guaranteed head turner.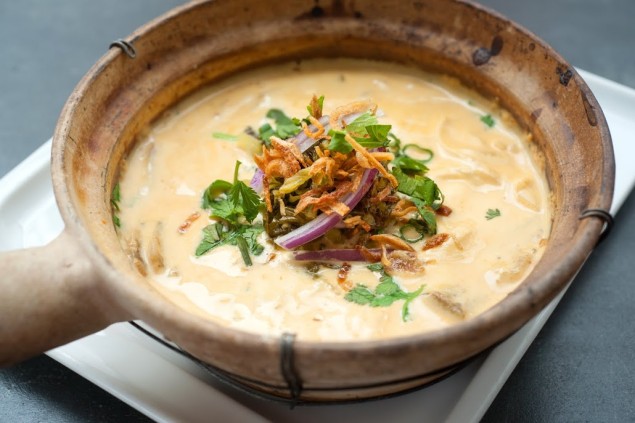 The Khao Soi (Chiang Mai Curry Noodles), served alongside the Thai Silk cocktail, which consisted of unfiltered TYKU sake, pineapple rum and Thai basil, proved to be my new favorite noodle dish. Thick and creamy, the braised beef, northern curry and coconut milk paired harmoniously with the sharp notes from the pineapple rum, brought together with the slight heat of curry. I chose to keep the spice to a minimum during the warm, albeit rainy, summer evening, but look forward to turning up the heat this winter!
The most picturesque of the new items was the Khao Pad Sapparod (Pineapple Fried Rice), served inside of a halved pineapple shell. A playful mix of jasmine rice, Chinese sausage, fresh pineapple, curry powder and roasted cashews. I would recommend adding the optional grilled shrimp, which marries well with acidity brought by the pineapple and salt derived from Chinese Sausage.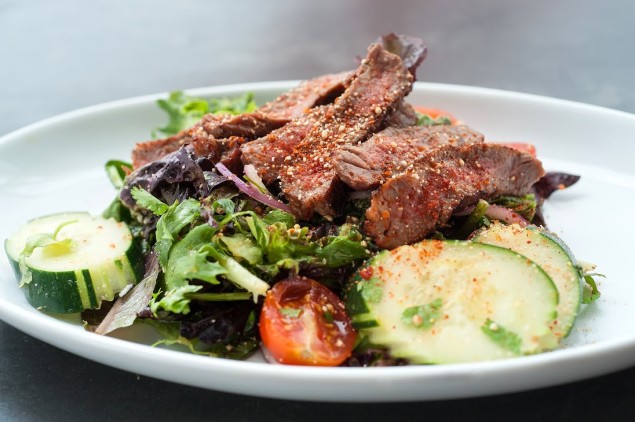 Admittedly, I was disappointed to hear that Chef Eddy was leaving Pakpao just before the ball dropped in 2014. But, reminiscent of old college flames, the pain usually subsides to make way for the love of your life.