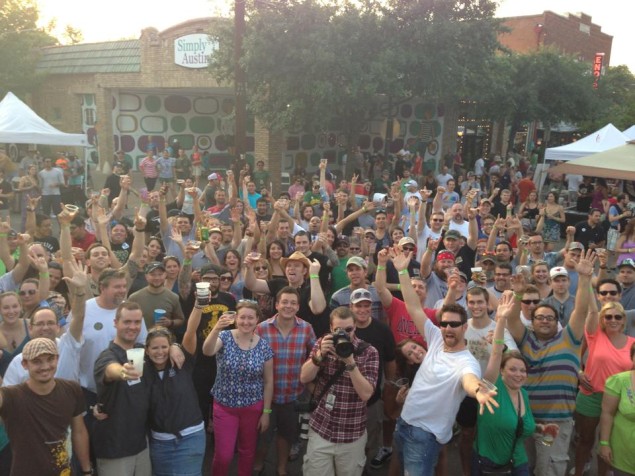 Get off your butts and head to some of the biggest food, beer, and wine celebrations of the year. It's a crazy busy weekend.
Cuba Nostalgia. Take a walk into island time at the Cuban Dulceria International Bakery. They will be serving El Cuban, Pan con Lechon (pork sandwiches), Media Noche (midnight sandwich); plus pastel de carne, croquetas, papa rellenas (stuffed potato balls), mariquitas (plantain chips), and much more. Wash that Cuban food down with a Cuban soda, mate, or pineapple juice. Plus, bite into savory Cuban desserts.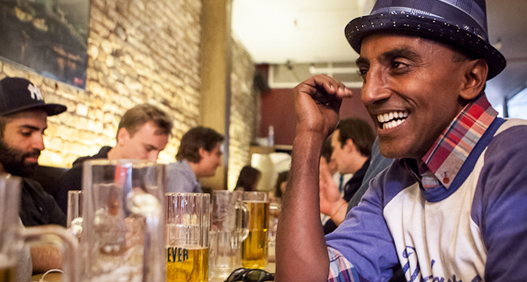 Fork & Cork Addison's first Fork & Cork is a two-day celebration of taste. With renowned chefs, craft breweries, wineries, and spirit makers, you are bound to find something to feast and sip on. If we haven't sold you yet, maybe special appearances by ABC's The Taste judge, Marcus Samuelsson, and Texas music legend, Pat Green, will.
Craft Brew Tasting Experience at Main Street Days Now in its 30th year, Main Street Days in Grapevine has grown into one of the more established suburban celebrations in North Texas. But it's a relatively new attraction within the festival that's piquing interest this week, particularly for the area's many self-proclaimed beer experts. Billed as the Craft Brew Tasting Experience, this three-day event is ticketed separately than the main festival itself, and features over 30 beers, a souvenir glass, and special casks that will tapped here and there throughout the weekend.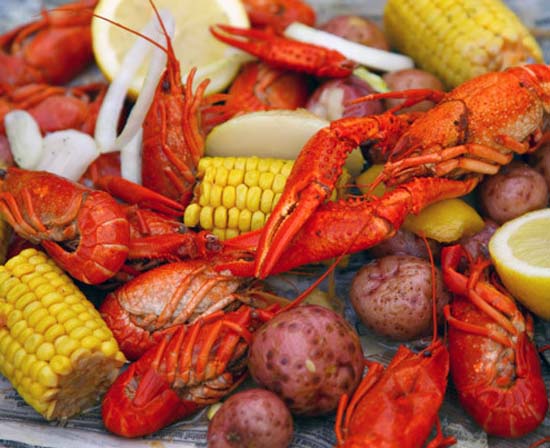 Rajin Cajun Crawfish Boil The north location of the NYLO hotel has received well-deserved praise for giving the suburbs a dose of much-needed character. The boutique-styled chain is taking that a step further this weekend, as they offer up a crawfish boil complete with a live soul band. It's not exactly the kind of party that often pops up on the border where Plano and Frisco meet.
Corn and potatoes will be provided as sides and you have the option between a pound of crawfish or paying a premium for all-you-can-eat. The event takes place in the NYLO's lovely courtyard and ends at either 10 pm, or until the mud bugs are all gone.
 Saturday
Rahr & Sons Stormcloud Tour & Tasting. Rahr & Sons is on a bit of a roll lately. Their Stormcloud IPA took the bronze in the 2014 World Beer Cup, and the announcement of their upcoming canned beer option is drumming up quite a bit of local support already.
To commemorate the win, the Fort Worth-based brewery will be theming its next tour and tasting event specifically around Stormcloud, which won third in the contest for "best English-style IPA." You can take home a pint glass specifically made for the event, after having lunch at one of the participating food trucks. A photobooth and live music will also be on hand.
Sunday
10th Annual Taste of the NFL. At this ultimate Cowboys tailgate party, Dallas celebrity chefs will be cooking up gourmet tailgate fare for fans. Signature cocktails, dancing, and a chance to bid on a fantasy trip are all included in the price. Proceeds will go to the North Texas Food Bank.
Get the SideDish Newsletter
Dallas' hottest dining news, recipes, and reviews served up fresh to your inbox each week.