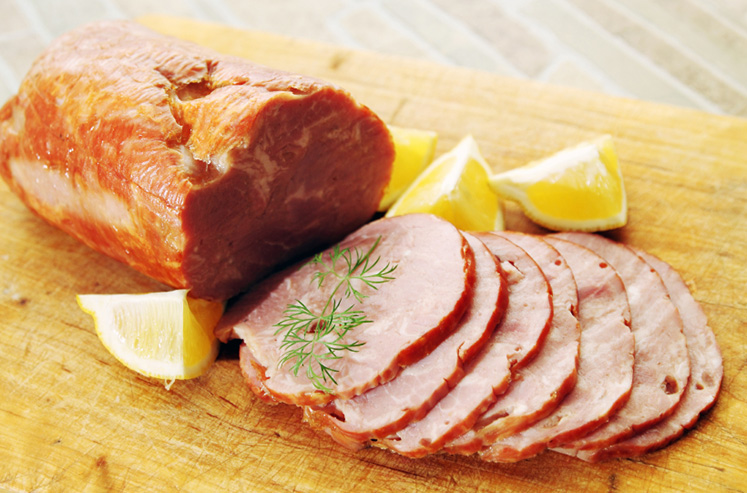 Where to Brunch on Easter in Dallas 2014
We've got menus and phone numbers.
Spring is here, love is in the air, and all is well. The only thing you need to worry about is making those Easter brunch reservations. Well, no fear. We've got you. Keep checking back for updates, too.
Bistecca
Del Frisco's Steak House
Five Sixty
Grill on the Alley
Nora
Olenjack's Grille
Pyramid
The Ranch/a>
Robson Ranch
The Second Floor
The Landmark
III Forks
Chamberlain's
CRU
Fearing's
Ferre
Mi Piaci
Oak
Princi Italia
Ser
Sevy's Grill
Steel
Victory Tavern
Bird Cafe
Boxwood
Dallas Fish Market
FM Smoke House
Grand Lux Cafe
The Grape
Lark on the Park
Max's Wine Dive
Meddlesome Moth
Ocean Prime
---
Adults – $37.50, Seniors (over 62) – $25.50
Children (7-12) – $12.95, Children (6 and under) are free
To reserve a spot, 972-318-0515 or email [email protected]
2300 Highland Village Road
Highland Village, TX
Enjoy a lavish Salad Buffet, Jumbo Shrimp Cocktail, Fresh Fruit and
Cheeses from Around The World….

Caprese Salad, Chicken Pasta Salad, Duck Salad,
Chilled Asparagus w/Raspberry Basil Vinaigrette….

Roast Sirloin Au Jus, Honey Glazed Ham, Chili Rubbed Salmon w/ Spring Risotto, Roast Leg of Lamb, Boneless Short Ribs with Creamy Polenta,
Roast Chicken w/Pappardelle Pasta, Whipped Sweet Potato Casserole….

Strawberry Pie, White Chocolate Cheesecake, Carrot Cake, Mini Pecan Twills….
---
Sunday, April 20, 2014 10:00 A.M. – 2:00 P.M.
$49/guest
$12 for Children under 12
Children under 2 Complimentary
5251 Spring Valley Rd, Dallas, TX 75206 (972) 490-9000
Station #1–Breakfast Breads
Selection of Assorted Mini Muffins
Selection of Assorted Fruit Mini Danish
Fresh Berries-Fresh Melons
Butter
Croissants

Station #2—Omelet/Breakfast Station
Omelet Station- Ham, Peppers, Onions, Cheddar, Crab, Sausage, Egg whites (In Kitchen)
Sausage Links
Maple Cured Hickory Smoked Bacon
Roasted Potatoes with Peppers and Onions
Eggs Benedict
Scrambled Eggs
Butter Milk and Godiva Chocolate Chip Waffles with Maple Syrup and Whipped Cream

Station #3–Cold Shellfish
Cocktail Shrimp
Scallop and Red Fish Ceviche
Fresh Oysters on the Half Shell
Cocktail Sauce-Horseradish

Station #4—Salads/Soup
Tomato and Mozzarella Salad
Chef's Award Winning Caesar Salad
Lobster Bisque

Station #5–Carving
Roasted Prime Rib of Beef
Horseradish Cream-Au Jus
Apricot and Honey Roasted Pork Loin
Pomegranate Glaze

Station #6—Hot Entrée
Ginger Soy Glazed Bay Of Fundy Salmon with Grilled Sesame Scallions
Lemon Chicken

Station #7–Sides
Three Cheese Mac with Garlic Bread Crumbs
Lemon Basil Rice
Chateau Potatoes
Three Bean Sauté with Tomatoes and Caramelized Shallots

Station #8–Desserts
Bananas Foster Station Setup
Kids Sundae Station
Fresh Fruit w/ Chocolate Sauce and all the Goodies
House Baked Cookies
Little Cups of Lemmon Cake, Chocolate Mousse and Strawberry Cheese Cake
---
Sunday, April 20, 11 a.m. – 3 p.m.
300 Reunion Boulevard
214.741.5560
Five Sixty will open its doors for brunch on Easter Sunday offering an array of Asian-inspired breakfast and lunch dishes and spectacular views of the Dallas skyline.

Executive Chef Patton Robertson's Easter menu will include Pork Belly Pot Stickers, Thai Shrimp Cocktail, assorted sushi and nigiri, Lapsong Fried Rice, Lo Mein, Shanghai Fried Noodles, Lemon Pepper Pork Stir Fry, Rendang Short Ribs, eggs made-to-order as well as assorted mini desserts, all set in stations throughout the restaurant

Easter brunch is priced at $55 for adults and $30 for children (tax and gratuity not included). Reservations are required and can be made by calling 214.741.5560.
---
Sunday, April 20 from 11 a.m. until 4 p.m.
$45 per person, special kid's buffet for $10 per child
13270 Dallas Pkwy,
Dallas, TX 75240
214-459-1601
Carving Station
Roasted Prime Rib – Served with Creamy Horseradish Sauce and Au Jus
Herb Crusted Leg of Lamb -Served with Mint Demi Glaze

Brunch
Crab Cake Benedict
Scramble – Spanish chorizo and cheese
Pan Seared Salmon – With Shiitake Mushroom Beurre Blanc
Chicken Piccata

Salads
Mixed Greens
Assorted Fruit

Vegetables and Potatoes
Chipotle Creamed Corn
Brussels Sprout Hash
Yukon Gold Mashed Potatoes

Dessert Table
Key Lime Bars
Chocolate Mousse
Assorted Cookies and Brownies

Kid's Table
Egg and Cheese Scramble
Mac & Cheese
Chicken Strips
Cheeseburger Sliders
---
Enjoy a brunch buffet with selections of Afghani Eggs, Lamb, Rib-eye & Chicken Kabob, Bean Salad, Olive, Feta & Hummus plates, Fruit Salad & Chocolate Sambosas and many more choices!

$24.95 plus tax and gratuity
11am to 3pm.

To reserve, visit www.noradallas.com
---
Sunday, April 20, 10:00 am-4:00pm
$28 per adult, $13 per child
Call (817) 226-2600 for reservations
770 Road to Six Flags East Suite 100
Arlington, Texas 76001
Hop on over to Olenjack's Grille Sunday, April 20 and celebrate Easter with a delicious brunch buffet. With over 25 options ranging from pork migas with tomatillo sauce to assorted fruit parfaits and macaroni four cheese casserole to banana pudding cheesecake, Olenjack's Grille is making sure you have an Easter brunch to remember!
---
Sunday, April 20, 2014
$65 for adults; $55 for seniors; $30 for ages 6-12; and complimentary for children ages 5 and under.
11:00 a.m., 11:30 a.m., 1:30 p.m. and 2:00 p.m.
Complimentary valet parking will be provided. For reservations, please call 214.720.5249 or visit OpenTable.
Easter Brunch Menu

Breakfast Station
Omelet Station, Grated Jack and Cheddar Cheeses, Bell Pepper, Caramelized Onions, Mushrooms, Petite Shrimp, Smoked Salmon, Crab, Asparagus, Diced Ham, Diced Tomato, Chop Jalapeno, Green Onions, Spinach
Sliced Seasonal Fruits (Individual Platters)
House Made Granola & Terrace Honey Yogurt Parfaits
Bircher Muesli
Miniature Breakfast Pastries, Croissants, Danishes, Muffins
Heirloom Tomato Eggs Benedict, Pecan Pesto, Cilantro Lime Hollandaise
Chicken Habanera Sausage
Country Breakfast Sausages
Apple Wood Smoked Bacon

Waffle Action Station
Fresh Berries, Chocolate Chips, Sliced Bananas, Vanilla Whipped Cream, Berry Compote, Warm Maple Syrup

Soup & Salad & Cheese Station
Spring Leek and French Brie Soup
Organic Greens, Toy Box Tomatoes, Candied Pecans, Dried Berries, Crumbled Blue & Feta Cheese, Toasted Papita Seeds, Persian Cucumber, Fall Dressings and Vinaigrettes
Red Quinoa & Watercress Salad, Local Feta Cheese, Watermelon Radish, Burnt Honey Citrus Dressing
Marble Potato & Charred Onion Salad, Pommery Mustard Dressing,
Chilled Grilled Asparagus Platter, Cow Girl Olive Oil, Shaved Parmesan Cheese
Cous Cous & Persian Cucumber Salad, White Balsamic Vinaigrette
Faro & Lump Crab Salad Cups, Meyer Lemon Dressing, Chili Threads

Local & International Cheeses
One Year Old Manchego, St. Agur Blue, Vermont Creamy Goat Cheese
Crostini, Lavosh, Fresh Baguette, Quince Jelly, Terrace Honey

Charcuterie Display
Prosciutto, Copa, Brazola, Genoa, Marinated Olives, Pickled Vegetables

Sushi & Seafood Bar
Selection Specialty Rolls & Nigiri, Spicy Tuna, California, Salmon, Octopus, Futomaki
Soy Sauce, Wasabi, Pickled Ginger, Chop Sticks
Crab Claws, Jumbo Shrimp, Cocktail Sauce, Fresh Lemon
Platters of Smoked Salmon, Sturgeon & Eel

Traditional Items & Carvery
Sauté Fiddle Heads, Starburst Squash, Romanesco & Heirloom Carrots
Garlic & Herb Roasted Pee Wee Potatoes
Seared Rainbow Trout, Warm Spring Onion Vinaigrette
Porchini Dusted Beef Tenderloin, Armagnac Jus, Selection of Mustard and Horseradish
Roasted Leg of Colorado Lamb, Rosemary Garlic Sauce & Mint Jelly

Pastry Chef's Dessert Display
Strawberry Cheese Cake
Spring Berry and Vanilla Bean Rice Pudding Verrine
Petite Pecan Pie
Chocolate Praline Tart
Chocolate and Peanut Butter Entromet
Carrot Cake
Piña Colada Cake
Key Lime Meringue Tarts
Chocolate Bread Pudding, Home-Style Rum Sauce
Peach Shortcake
Crème Brulee
"Peeps" Assorted Cupcakes

Seating times: 10:30am, 11:00am, 1:30pm, 2:00pm
Complimentary Mimosas and Valet Parking
Adults: $65, Seniors: $55, Children 6-12 years: $30, Children Ages 5 and under: complimentary
---
Sunday, April 20th & Mother's Day, May 11th
Time: 10am – 2pm
Price: Adults $38.95, Kids 9-13 $14.95, Kids 5-8 $6.95, free for Kids 5 & under
Address/Website: 857 W. John Carpenter Freeway in Las Colinas, www.theranchlc.com
---
9400 Ed Robson Blvd, Denton, TX 76207
Brunch will be served in the Robson Ranch clubhouse Easter Sunday, April 20, from 11am-2pm;
the cost is $35 per person — children ages 6-12 $17.50
Piano music will accompany the service.
Reservations Required. Call 940-246-1080 for Reservations.
Breakfast Bill of Fare
Eggs Benedict
Bacon, Sausage
Hash browns
Biscuits and Gravy

Lunch Selections
Morel Mushroom atop Chicken
Haricot Verts infused with roasted red bell peppers
Roasted Garlic Yukon Mashed Potatoes

Salate Station
Caesar Salad
Spring Mixed Greens
Fresh Fruit and Cheese Platter
Crab Salad
Shrimp Cocktail

Epicurean Enclave
Carved Prime Rib
Omelet Station
Savory and Sweet Crepes

Confections
Chef's Bread Pudding
Apple Crisp
Assorted Desserts
---
Sunday, April 20, 2014
Reservations accepted from 11a.m. – 2 p.m. on Easter Sunday.
Easter Egg Hunt: Noon and 2:30 p.m.
*Regular menu begins at 4 p.m.
Reservations required. Call 972.450.2978 or visit the restaurant's profile on Open Table.
13340 Dallas Parkway
Dallas, TX 75240
972.450.2978
$58 per adult
$26 per child 6-12 years old / Free for children five and younger
Tax and 18% gratuity will be added to all checks.
Complimentary valet at The Westin Galleria Dallas with validation at The Second Floor.
Free self-parking also available.
Celebrate Easter with a brunch buffet of carefully crafted specialties from The Second Floor's executive chef, Daniel Tarasevich. From a Belgian waffle bar with sweet and savory toppings to indulgent buffet items like Pork Belly Eggs Benedict, a Carving Station, Duck Confit Hash, Omelets, and beyond, this buffet is sure to delight you and your family this Easter. Whether you prefer traditional brunch dishes or an eclectic twist on the classics, your palate will definitely be pleased.

Children are welcome to visit with the Easter bunny and partake in egg hunts at noon and 2:30 p.m. Brunch buffet reservations are required.
---
---
Lunch from 11 – 4 p.m., will offer both the Easter Menu and the regular dinner menu Easter evening from 4 p.m. until close.
17776 Dallas Parkway
972-267-1776
Adults 46.95
Children under 12 soup or salad, entrée, and dessert 16.95
First Course
Asparagus Soup
fresh tender stalks simmered with thyme in rich chicken broth and puréed

Second Course
III Forks Salad
our signature salad prepared with crispy green apple slices, Wisconsin blue cheese,
toasted pecans and field greens with our housemade maple-walnut vinaigrette

Steakhouse Wedge Salad
baby iceberg lettuce, ripe tomatoes, pecan smoked bacon and Wisconsin blue cheese

Entrée Choice
Châteaubriand
in roasted shallot thyme veal demi-glace

Pan-Seared East Coast Flounder
in champagne beurre blanc with saffron and grapes

Colorado Lamb Chop & Leg Roulade
with spring vegetables and lavender jus

Chicken Georgina
tender panéed chicken breast with oyster mushrooms, fennel and tarragon in Riesling wine sauce

Dessert Choice
Lemon Cake
with layers of lemon curd and fresh whipped cream

Strawberry Shortcake
in strawberry coulis with fresh whipped cream

Chocolate Marquis Torte
layers of chocolate sponge cake drizzled with crème de cocoa and quadruple chocolate mousse

Peach Melba
our housemade vanilla ice cream over spiced peaches and raspberry coulis

Includes tea and coffee. Excludes tax and gratuity.
---
---
---

back to the top

---

---

Three-course brunch $34.95 for adults, $14.95 for kids

---

---

---

WHEN:
Sunday, April 20, 2014 from 11:00AM – 4:00PM

MENU:
EGGS: (select one)
Scrambled Organic Eggs
Egg White Crepes
Crustless Quiche
Greek Yogurt Parfait
SALAD: (select one)
Local Greens
Baby Romaine
ENTREES: (select one)
Brioche French Toast
Ricotta Pancakes
Australian Rack of Lambs
Wasabi-Crusted Filet of Beef
Seared Chicken Breast
Atlantic Salmon
DESSERTS: (select one)
Carrot Cake
Dessert Trio

PRICE:
$65 per person

WHERE:
2201 N. Stemmons Fwy
Dallas, TX
75207

---

---

---

---

420 N. Main St.
Fort Worth, TX 76164

In observance of Easter, Bird Café will offer special features for the brunch and dinner menus. The special selections will be available all day Sunday, April 20, 2014, and are as follows:
Entrées:
• "Peter and Bob," featuring fresh rabbit and buttermilk-fried quail, sweet potato cornbread, collards and a Remoulade sauce, $19 at brunch or $24 for dinner

• House-smoked Atlantic salmon and sesame seed bagel platter, $14 at brunch and dinner

• Mountain State roasted leg of lamb, black mission figs, chorizo, roasted potatoes and creamed spinach, $19 at brunch and $23 for dinner

Dessert:
• Coconut layer cake
• Fresh berry trifle
The regular brunch and dinner menus also will be available. Reservations are highly recommended and can be made by calling 817-332-2473 or visiting www.birdinthe.net.

---

---

The Dallas Fish Market Easter Sunday Brunch 2014 menu is available à la carte and will be served from 11 a.m. to 3 p.m. on Sunday, April 20. To make reservations, visit www.dallasfishmarket.com or contact Dallas Fish Market at 214-744-3474.

STARTERS

Scottish Salmon Tartare / 9
Capers, chives, eggs, extra virgin olive oil, crème fraîche

Roasted Beet Salad / 8
Mango, feta, orange and mint

Knife and Fork Caesar Salad / 8
Sourdough croutons, white Spanish anchovy, parmesan tuile

Southern Thai Mussel Soup / 9
Lemon grass, coconut milk, cilantro, Thai basil

ENTRÉES

Lobster Benedict / 22
Brioche, poached egg, hollandaise

Pan Seared Striped Bass, Soy Orange Glaze / 18
Soybean, scallion and radish salad

Soft Shell Crab Sandwich / 16
Brioche crouté, tomato confit, crisp fried soft shell crab and baby arugula

Crispy Pan-Seared Chicken / 14
Smoked cheddar-bacon mash, shallot garlic pan jus

Lobster Roll / 16
Creamy lobster herb salad, buttered brioche bun

Scottish Salmon / 16
Warm salad of peas, pearl onions, hen of the woods mushroom

DESSERT

Mascarpone Figs / 8
Brûlée sundried black mission figs, lemon zest

Strawberry Shortcake / 8
Mint and Kirsch marinated strawberries, vanilla bean ice cream

Profiteroles / 8
Double vanilla ice cream, chocolate sauce

---

FM Smoke House celebrates Easter Sunday (4/20) from 11:00 a.m. – 4:00 p.m. with a special brunch menu in addition to the popular a la carte menu. Offerings include, Hefeweizen Pancakes, Brisket Benedict, Chicken Fried Steak Sliders and Smoked Spinach Florentine ($9-$16). Mimosas, Franconia Lager Micheladas and Bloody Marys handcrafted with smoked pepper, house-infused vodka are $6.

Christi and Brian Rudolph own and operate FM Smoke House as well as the popular Holy Grail Pub in Plano. Specializing in comfort food, with smoked game and Texas dishes, FM Smoke House features 41 craft beers on tap and an extensive selection of whiskeys, signature cocktails and house infused vodkas.

FM Smoke House is located at 660 Walnut Ridge Drive in Irving. Hours of operation are Monday – Saturday from 11:00 a.m. – midnight and Sunday 11:00 a.m. – 10:00 p.m. For more information call 972-751-6633 or go towww.fmsmokehouse.com.

---

Galleria Dallas 13420 N. Dallas Parkway, Dallas, TX 75240
(972) 385-3114

Guests who dine at Grand Lux Cafe for Easter Brunch can choose from a selection of signature dishes like the Red Velvet Pancakes, Carmel Banana-Nut French toast and Crab and Asparagus Omelette, as well as the entire extensive globally influence menu. For a special Easter toast, Grand Lux Cafe serves Strawberry Bellinis, Mimosas, and Sparking Spanish Rosé as part of their festive Morning Cocktail menu.

---

The Grape
Sunday, April 20
Brunch from 10:30-2 p.m.
Supper begins at 5:30 p.m.

The Grape Restaurant on Lower Greenville celebrates Easter Sunday, April 20th with their award-winning brunch. Chef de Cuisine Jed Demler will feature the popular Sunday brunch menu (10:30am-2:00pm) which includes menu favorites such as The Haystack, Shredded Oxtail and Banana Pepper Hash, "Best Burger in Texas" and more.

The Grape features signature brunch beverages including the Wounded Yellow Bird, Prosecco Mimosas, Spicy Bloody Mary's and Chef's Early Morning Revver-Upper Go-Go Juice.

For Easter Supper beginning at 5:30pm, The Grape serves up a special Glazed Molasses and Brown Sugar Cured Natural Ranch Ham with spicy brown mustard sauce, au gratin potatoes, sautéed ramps, morels and asparagus ($26) in addition to the popular a-la-carte menu.

Reservations are highly recommended. Located at 2808 Lower Greenville Avenue, The Grape is open for dinner nightly at 5:30pm and Sunday Brunch. For reservations call 214-828-1981 or visit the website at www.thegraperestaurant.com. Complimentary valet parking always provided.

---

2015 Woodall Rodgers Fwy.
Dallas, TX 75201

In observance of Easter, LARK on the Park will offer special features for the brunch and dinner menus. The special selections will be available all day Sunday, April 20, 2014, and are as follows:
Featured entrées for brunch:
o Spring Vegetable Quiche, English peas, asparagus, house-made ricotta, mint, $13
o Croque Madame, Duroc ham, gruyere, béchamel, fried egg, frisee, fried potatoes, $12

Featured entrée for dinner:
o Roasted Leg of Lamb, English peas, fava beans, baby carrots, pureed potatoes, mint pesto, (price to be determined)

The regular brunch and dinner menus also will be available. Reservations are highly recommended and can be made by calling 214-855-5275 or visiting www.larkonthepark.com.

---

MAX's Wine Dive Fort Worth
The Wine Dive invites guests to experience an "eggceptional" brunch menu created by Executive Chef Stefon Rishel and his team of culinary experts. The Easter brunch menu features Sweet Pea and Mint Deviled Eggs with English peas, fresh mint and house-made aioli, Pulled Lamb Shoulder Benedict with a buttermilk biscuit, farm fresh fried egg and mint hollandaise and Meyer Lemon Tart with sugar cookie crust, Meyer lemon, ginger, wild blueberry sauce and pickled blueberries. Easter brunch will take place from 10:00 A.M. to 3:00 P.M., and the holiday-themed dishes range from $9 – $12. For additional information, visit MAX's Wine Dive Fort Worth's website.

MAX's Wine Dive Dallas invites guests to enjoy the brunch menu for Easter Sunday from 10:00 A.M. – 3:00 P.M. For guests wanting to continue the celebration at home, The Wine Dive is offering retail wine specials from 10:00 A.M – 10:00 P.M. on Easter Sunday. The retail wine specials feature the guest's choice of bottles to-go with 15 percent off two bottles, 20 percent off three bottles and 25 percent off six bottles. For additional information, visit MAX's Wine Dive Dallas' website.

---

1621 Oak Lawn Ave.
Dallas, TX 75207

In observance of Easter, Meddlesome Moth will offer special features for the brunch and dinner menus. The special selections will be available all day Sunday, April 20, 2014, and are as follows:
Entrées:
• "Peter and Bob," featuring fresh rabbit and buttermilk-fried quail, sweet potato cornbread, collards and a Remoulade sauce, $19 at brunch or $24 for dinner

• House-smoked Atlantic salmon and sesame seed bagel platter, $14 at brunch and dinner

• Mountain State roasted leg of lamb, black mission figs, chorizo, roasted potatoes and creamed spinach, $19 at brunch and $23 for dinner

Dessert:
• Coconut layer cake
• Fresh berry trifle
The regular brunch and dinner menus also will be available. Reservations are highly recommended and can be made by calling 214-628-7900 or visiting www.mothinthe.net,
back to the top

---

Celebrate Easter with family and friends at Uptown's modern American supper club. Ocean Prime will open early at 11 a.m. on Easter Sunday, serving executive chef Eugenio Reyes's special brunch menu in addition to the dinner menu all day. Brunch options include blood orange mimosa, quiche with spinach, swiss, provolone, parmesan, arugula salad and fresh fruit, blueberry French toast with cream cheese, powdered sugar, warm maple syrup and smoked bacon, braised short rib with marble potatoes, caramelized onions, roasted peppers, poached eggs and cabernet jus, crab and eggs with toasted English muffin, jumbo lump crab cakes, poached eggs, hollandaise, fingerling potatoes and fresh fruit and blackened salmon salad with strawberries, grapes, cantaloupe, goat cheese, field greens, basil poppyseed dressing and candied walnuts. Reservations can be made online at www.ocean-prime.com.

---