Now that Matthew McConaughey's taut, sinewy body is done brain-screwing us with his apathetic, brooding intensity, it's time to turn our affections to the new detectives in town. The Wild Detectives opened last month inside a small house just east of the Bishop Arts District at 314 West Eighth Street. It's snuggled in between neighboring houses, and there's a little Chihuahua next door with a surly attitude towards visitors. He keeps his distance, though.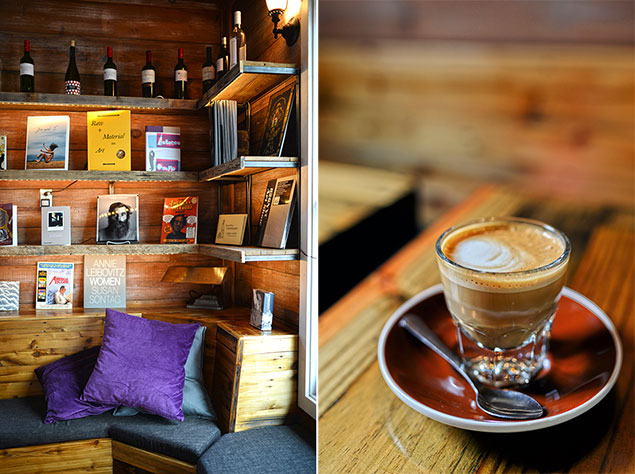 WHAT YOU'LL SEE
Inside this Spanish-inspired little shop—owned by Spaniards Paco Vique and Javier Garcia del Moral—you can sip wine, eat Spanish cheese, drink local beer, have coffee, and read a book none of your book club friends have ever heard of. You'll see poetry collections, art books, sexy novels, and you may even run into the charming local publisher, David Hale Smith. The European accents inside this space enrich the calm atmosphere. There's slick, manicured wood and metal furniture that are all in keeping with the sexy library style. There is plenty of space to chill, share insights, and harness a mild buzz while you peruse the well-stocked shelves.
WHAT YOU SHOULD EAT AND DRINK
Come for lunch or just nibble at some fine Spanish cheese brought in from Scardello. The six taps are pouring local beers only, and the wines are all Spanish. They also pour coffee from Oak Cliff Coffee Roasters, offer pastries from Rush Patisserie, and tea from Zakti. The elevated European sophistication exuding from every corner of this lovely establishment still keeps local vendors supplying the goods. Now for a few specifics from the menu: the chicken salad sandwich is light and refreshing with tender chunks of chicken, crunchy sliced almonds, and a well-mannered sauce. All these elements are happy together inside a flaky croissant. Served with savory olives and some crispy pretzel chips, this plate is refreshing and tasty. The three cheese plate comes with a mild trio of Spanish cheese, alongside 'Marcona' almonds, cranberries, and crackers. I know it's a lot to take in, but the Wild Detectives is pretty good at welcoming you into its humble abode.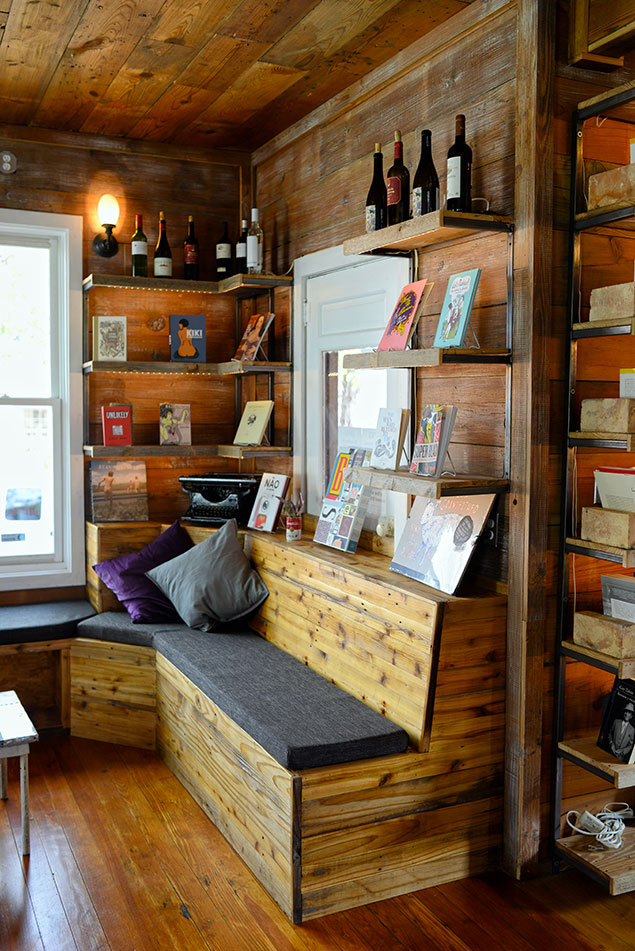 AND, LASTLY, THIS IS HOW YOU WILL FEEL
You'll walk away feeling like a friend of Lena Dunham: never short of wit and charmingly crass. You'll smell of meadowsweet and juniper. You'll probably even speak Spanish just on instinct. Much like Wild Detectives, you will feel lovely, gracious, and classic. The hospitality is infectious and inviting. Allow yourself some time when you do visit because it's very hard to leave. It's not a Mount Carmel-type of magnetism, which is probably good, but you will feel drawn to this beautiful spot by something beyond your conscious understanding.
Get the SideDish Newsletter
Dallas' hottest dining news, recipes, and reviews served up fresh to your inbox each week.