Admittedly, we miss Samar and that glorious, glorious naan served with three different dipping mechanisms. (Still dream about it, sometimes.) Stephan Pyles, though, has already moved on with his newest restaurant venture, San Salvaje, at 2100 Ross Avenue. He says it'll be open sometime next week. Probably Thursday, May 1. The interior's not finished yet, but that didn't stop the Southwestern chef from hosting a media lunch today, which we were invited to join.
"The name [San Salvaje] comes from my extensive travels in South America," said Pyles, "And every town has its saint… that was the idea. 'San Salvaje' means 'wild saint.'"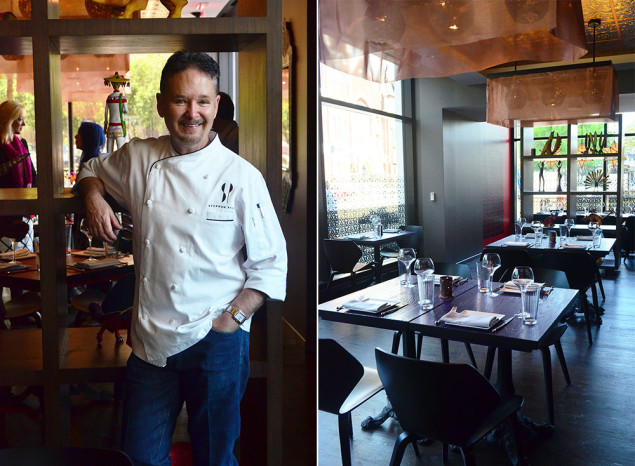 He led us around his spacious new digs, where the chef-owner pointed out the extended indoor space that used to be part of the patio. The front door is now on the side that faces the Chase building, too. Day of the dead figurines decorate one section of the dining room, while colorful artwork hangs from a bright orange wall.
The menu at San Salvaje is separated into 7 different sections: Causas y Tacu Tacus; Ceviches y Tiraditos; Sopas y Salades; Tacos y Tamales; Platos Grandes; Arepas, Gorditas y Empanadas; and Dulces. Prices range from as little as $8 for a lobster-hibiscus tamal to $24 for an escabeche of sea bass, duck fat potatoes, and chile pequin aioli. If you're not a Spanish speaker, you'll probably need to become best friends with your server and ask him/her to explain everything to you. Lucky for us media folks, we had Mr. Pyles right there. Behold, some highlights: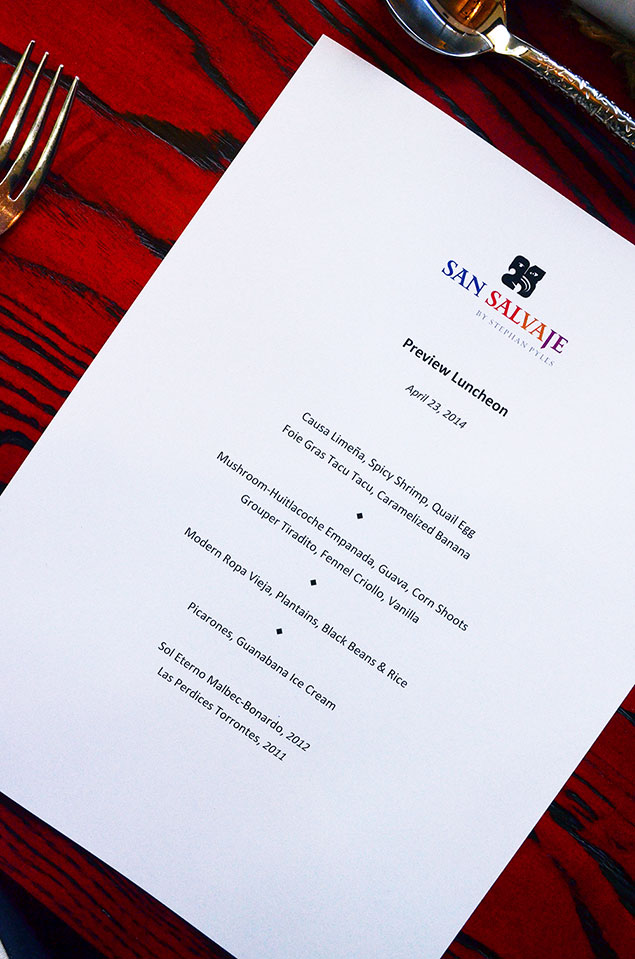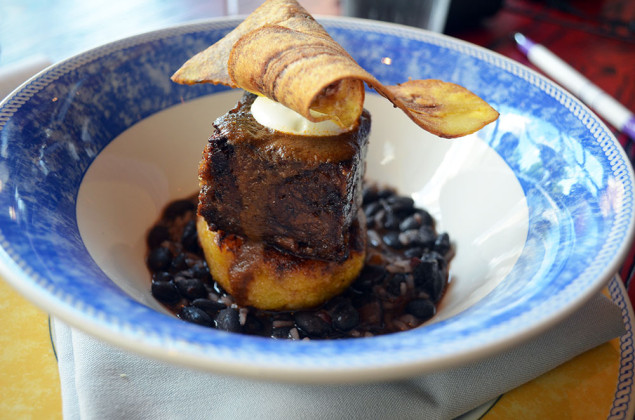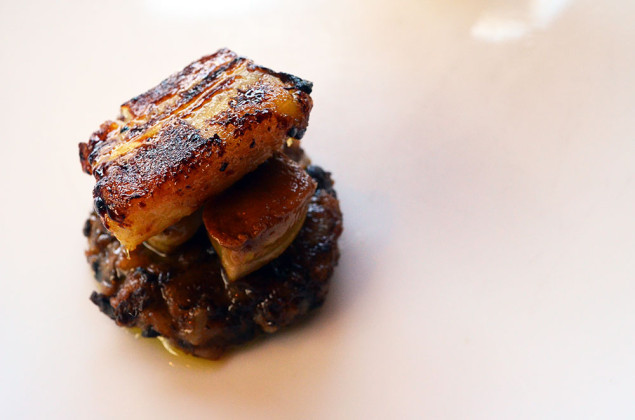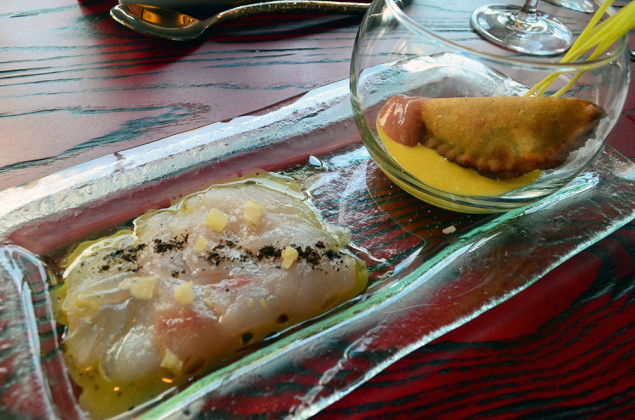 By far, the best dish we tasted today had to be the causa limeña (not pictured), topped with spicy shrimp. It's this egg-potato cake/mini-custard-like tower that hides a quail egg inside its golden cylinder. Break it in half, and you break the quail egg with all its yolky creaminess. The guanabana ice cream isn't so bad, either. Neither is the modern ropa vieja with plantains, which is made from a flank steak stewed for a long period time, then compressed. No, really, if I had to pick a favorite, it'd be the mushroom-huitlacoche empanada. It's difficult not to adore that guava and cheese blend.
Get the SideDish Newsletter
Dallas' hottest dining news, recipes, and reviews served up fresh to your inbox each week.