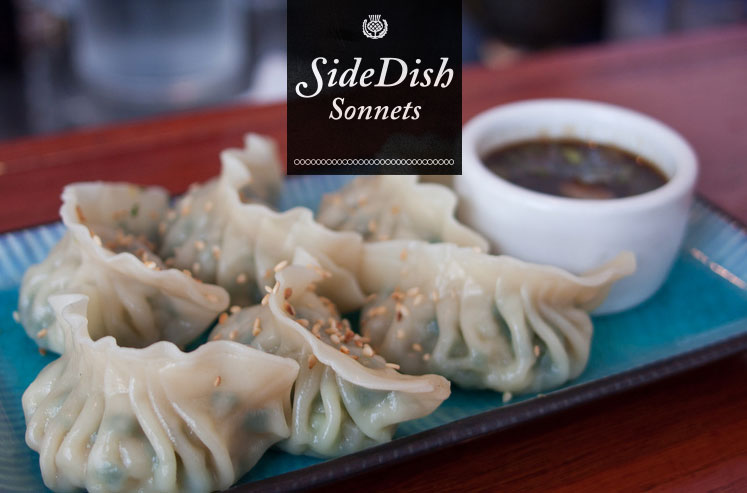 SideDish Sonnet #3: Potstickers and Boba Tea
This little Frisco location is so good, we wrote a whole poem about it.
Forgive this hungry scribe. It's all too often that prose fails a good dish, whether pedestrian or haute cuisine. And so, because artisanal Twinkies are so 2013, I offer you these SideDish Sonnets in the hope that they amuse and inspire you to dine wherever the muses may take you.
Translucent glass noodle, floating chiles
Crisp dumplings only a mother could fry
Among the frauds, Frisco's picadilly
Leads to a jewel you simply must tryFast food was never meant to be savor'd
And slow food is always so damn pedant
Potstickers oh so lovingly labor'd
Would that I'd eat all I want (but I can't)
Wontons silky as a pale white rose
In broth richer than a thousand old kings
Warm chiles and scallions make my heart glow
And glad that I found it so welcoming
The boba is fine, if that's what's you please,
But the world deserves more dumplings like these.
*Potstickers and Boba Tea is locatead at 3246 Preston Rd., Ste. 510A, right next to Planet Tan, on the corner of Preston and Gaylord behind the Wendy's.
Steven Phelps is a Dallas-based writer and designer. You can find him on Twitter @stevenphelps.