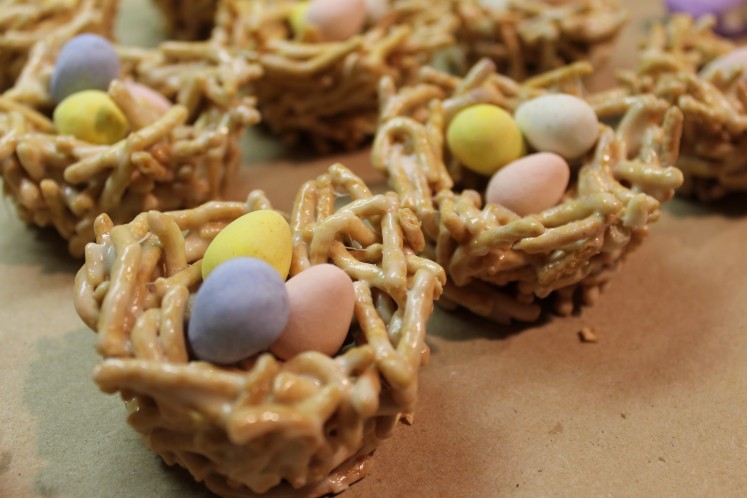 Make These Edible Easter Nests
Make these holiday treats out of chow mein noodles.
I'm a big fan of Jessica Jones, the managing editor of D Home/D Weddings. What a crafty lady. She made these beautiful edible Easter egg nests (pictured above) that are surprisingly easy to accomplish. Just five ingredients (including chow mein noodles) and BOOM, you're done.
You've got holiday ready gifts for all the cool people you love.