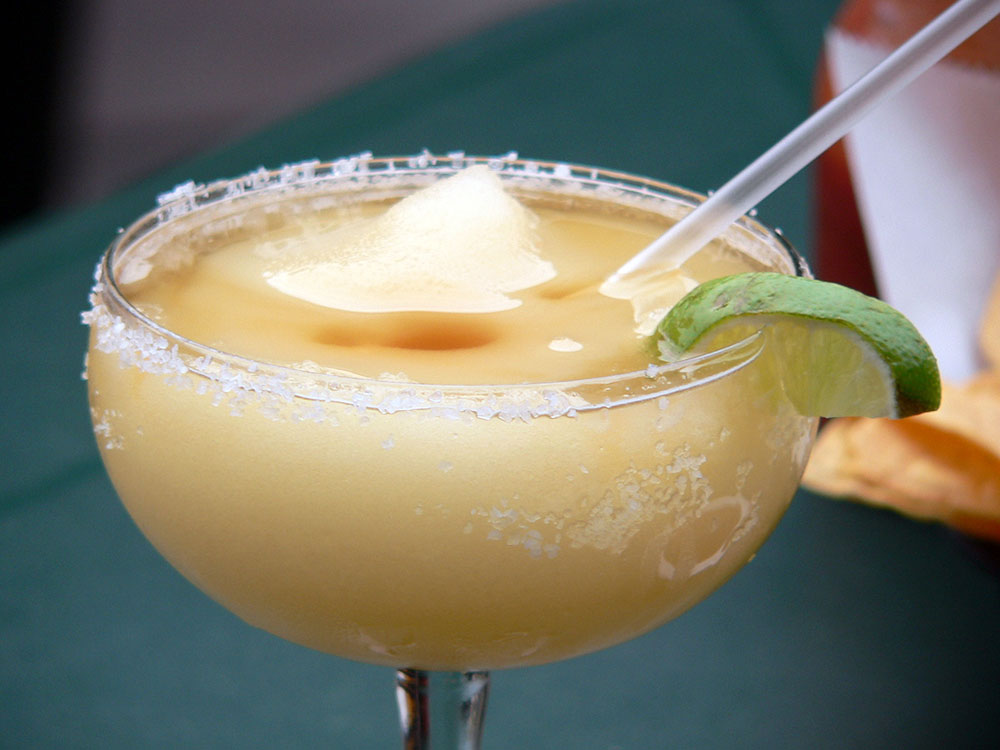 7 Awesome Cinco de Mayo Deals in Dallas
7 deals to make you say 'Aye Aye Aye'
Texans will find any excuse to sip on a margarita, especially during these hot (almost summer) months. Cinco de Mayo is the best excuse. This could only mean a whole lot of Tex-Mex, margaritas, and celebrations are coming your way. Grab your sombrero and amigos and get ready to join the fiesta. Monday, May 5, is almost here.
Cantina Laredo
One word: margaritas. Now until Monday, Cantina Laredo is offering two mouth-watering Cinco de Mayo speciality margaritas to their drink list. Cinco Mas 'Rita is a mix of Cabo Wabo, Hornitos, Herradura, Giro, and Cointreau orange liqueur, lime juice, agave nectar, with Patron Silver Sidecar of tequila. The Pop-a-Rita will be a strawberry rocks margarita made with Cabo Wabo Silver, Cointreau, fresh lime juice, served with a coconut popsicle stir stick.
Blue Goose Cantina
Blue Goose Cantina is prepared for Cinco de Mayo. From 10 a.m. to 10 p.m. on May 5, it will be pouring $3 top-shelf frozen margaritas. Not to mention, the Blue Goose Cantina will also be featuring an all-day happy hour with deals such as $1-off liquors, $2.25 domestic beers, and $3.25 premium beers.
Cubiertos
Cubiertos is going all out for Cinco de Mayo with three days of celebration. All three days, Cubiertos will be serving puebla margaritas for $5; a shrimp and pineapple salad for $5; chiles en nogada for $23; and a lime, lemon, strawberry sorbet for $5. Saturday, May 3, new flamenco music will be performed by Russ Hewitt from 6:30 to 10 p.m. Sunday, May 4, Aguilas de America will be performing mariachi music from noon to 3 p.m. Monday, May 5, the Spanish guitar will be played by Helio Portales from 6:30 p.m. to 10 p.m.
Lazaranda
Lazaranda is celebrating Cinco de Mayo with a full weekend of deals. Saturday through Monday, May 3 to 5, enjoy $4 house margaritas, $15 for five tacos, $8 for two tostadas, and $4 draft beers. Saturday, May 3, Lazaranda will be having a celebration with live music starting at 7 p.m. and Sunday brunch will include a Bloody Mary bar from 11 a.m. to 3 p.m.
Campuzano
Now until May 5, 4 p.m. to closing, Campuzano Mexican Food on Oak Lawn is offering a complimentary appetizer with happy hour drink prices, $3 house margaritas, and $2 well drinks.
Boxwood Tap+Grill
Boxwood Tap + Grill's executive chef Jason Wade is whipping up a Don Julio tequila dinner for Cinco de Mayo. Cinco de Mayo is a celebration, and nothing says 'celebration' more than tequila and a four-course meal, including ropas viejas, chicken fritters, gulf snapper, and tres leches. Call 214-220-2901 for reservations. $44 per person pre-sale, $55 per person on the day of event.
El Ranchito
Monday, May 5, El Ranchito is celebrating Cinco de Mayo with $5 margaritas and $5 enchilada dinner plates.
Hayley Votolato is a D Magazine intern, and aspiring food and travel editor. She will be graduating from Texas Christian University with a degree in Strategic Communication from the Schieffer College of Communication this May.